A lot has happened on Instagram in 2015. From new updates and filters, to hashtags and the introduction of the advertising program, it was a year of advances.
So, what's next? Here are five things to expect from Instagram in 2016:
1. Ads, ads and more ads
As Instagram slowly rolled out the advertising program to popular brands and then later opened it up to all brands in 200 markets, it has opened the door for more ad units on Instagram.
What ad units are available?
Sponsored post – These units can be targeted at a specific audience. This type of posting is great for brand exposure and ad recall.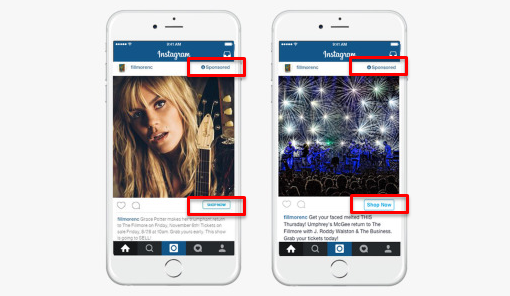 Carousel ads – Like Facebook's multiproduct ads, carousel ads allow users to swipe through up to four product images. Old Navy has used this ad space to showcase multiple products. GMC used this format to showcase a panoramic view of the interior of their new Sierra truck. Just recently, the Las Vegas Convention and Visitors Authority created a panoramic carousel ad as well. This format is great for brands that have multiple services or products to share more of their story visually.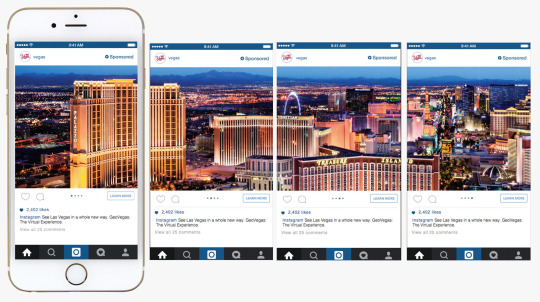 Video – Two years ago, the platform introduced video as another format for those to share their visual story. Brands have been utilizing this format as a way to showcase their new and existing mobile apps. In fact, this format is prime for increasing mobile app installs.
In order to get started, you can work with an API partner or run ads using Facebook's Ads Manager, which is a great tool for small businesses.
Currently, Instagram allows you to track views, clicks and downloads. In 2016, expect to see more metrics, like reach and frequency.
2. Press play for more video
Although this format was added to the platform years ago, we will begin to see more video as Instagram is rolling out :30 video advertisements next year. Yes. That's right. Thirty seconds of promoted video is expected to roll out next year. This means brands will have 15 seconds more of ad space to craft their message and share their visual story.
Not only will we see more video posts, but we will see more horizontal video. Due to Instagram's recent support for landscape and portrait oriented photos, the same formatting applies to video.
3. Fewer hashtags
#What?
Let me preface by saying that this is not to say hashtags will go away, but brands will be using fewer per post. Best practices suggested posting with 11 or more hashtags, as they were more likely to see higher engagement. However, in a recent webinar with Instagram, Adparlor noted that captions with three or less hashtags were actually the most successful. Too many hashtags may increase the chances of irrelevant or useless hashtagging. And brands don't want that.
Instagram has also supported the use of hashtagging emojis. This update allows users and brands the opportunity to more effectively communicate the emotion behind a post. With this update and the Adparlor's post findings, you can expect to see more effective hashtagging with fewer actual hashtags.
4. More real time marketing
2015 proved to be a year of hot button topics that trended across social platforms. With the upcoming presidential election, Summer Olympic Games in Rio and countless of expected blockbuster movie releases like Finding Dory and Batman v Superman: Dawn of Justice, who knows how brands will enter the conversation? 2016 has yet to start but is already full of opportunities for brands to put some thinking behind their entering in the social arena of real time marketing. How is your brand getting ready?
5. More platform updates
Instagram doesn't go too long without a new feature, filter, editing option or format. We can expect to see more filters, more photo editing tools and updates to the platform.
What do you think will happen in 2016? Let us know in the comments below. For more information about marketing on Instagram, be sure to check out 11 Instagram best practices every marketer should know. Or download our free whitepaper: Why your business should be marketing on Instagram.