One man. In a box. For one month. No, he's not homeless. Just kinda unhealthy. Until Blue Cross Blue Shield of Minnesota put "Scott the Human Doing" in a glass apartment at the Mall of America. There he learned in the public eye, and with their help, how to be healthier. Sit-ups. Tai chi. Pilates. Cooking and eating fruits and vegies. Whatever his audience desired. Scott did exercises directed by Facebook and Twitter polls. He also spent a lot of time connecting with folks via posts, tweets and videoblogs. And marveling over the support they gave him, which he says made all the difference.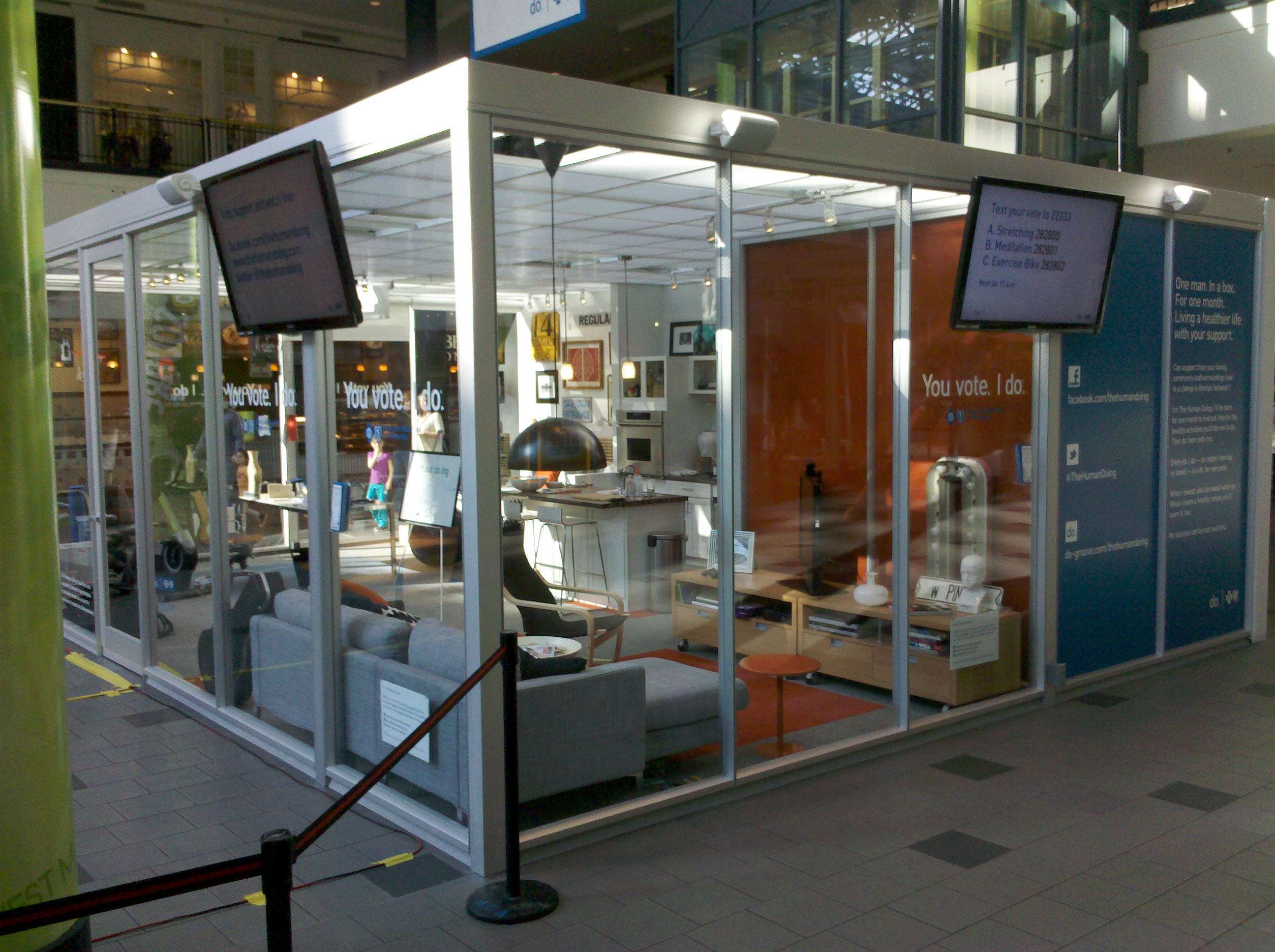 The brilliance in this disruptive campaign is the two way communication. We've all heard that we should exercise and eat better. But this campaign showed and engaged people. In a real and memorable way, with live results. As for the results? National buzz. Over 2 million social media impressions. Over 4300 Facebook fans. Over 500 Twitter followers. Thousands of on-site impressions from people at Minnesota's most popular tourist attraction. Not to mention Scott dropping 29 pounds and 110 cholesterol points in just 30 days.
The Human Doing is part of BCBS of Minnesota's "do campaign". Getting people to move and groove at home, work, school, their community, etc. to fight obesity. Testimonial TV ads spotlight people explaining the excuses they used of why they couldn't lose weight ("I told myself it was hereditary"). Each ends with the thinner, healthier person "do dancing" with the funny "do dance" guy who makes you smile.
I think BCBS of Minnesota is doing a good job of getting people to do. What do you think?