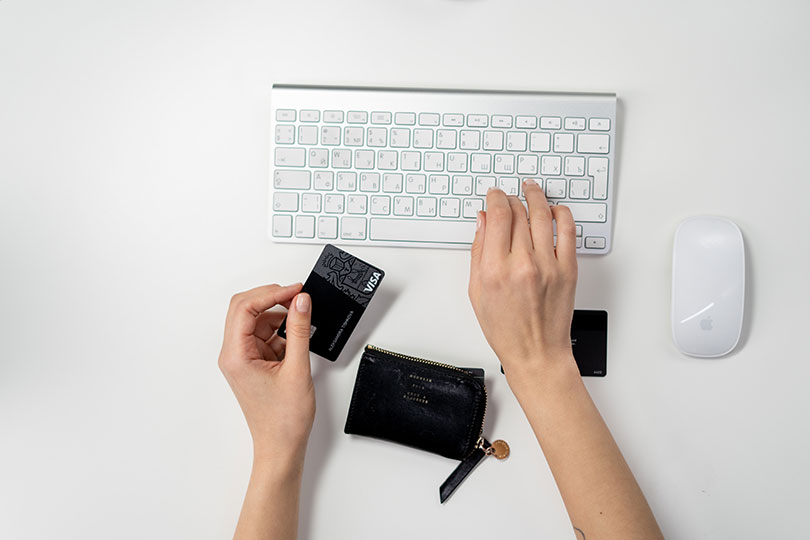 Convenience? Check.
Intuitiveness? Check.
Usability? Check.
All across the internet, the best checkout pages are prioritizing all of the above and more. And with good reason. After all, according to Forrester, eCommerce will drive two-thirds of U.S. retail growth by 2023. So, providing a seamless online shopping experience is absolutely essential.
In order to evaluate what works best for this part of the online purchase journey, Forrester looked at 15 retailers across several categories. They analyzed checkout pages with precision — identifying 12 options every company should consider.
Now, it goes without saying that this research is relevant to the retail industry, but they're not the only people who should pay attention. In fact, those in healthcare and financial services are seeing an increase in online activity (paying bills, making appointments, applying for loans, registering for events, etc.). So, to create an optimal online checkout experience across the board, everyone with a website should focus on the following features:
One-page checkout – Rather than asking users to advance to a new page for every part of the process, keep it convenient. With minimal clicking.
Autofill – In an effort to be more efficient, automatically fill the fields, as soon as a user logs into their account. This includes information like their name, email address, shipping/billing address and payment type. The only thing you must leave for your customer is the credit/debit card verification (for safety's sake).
Guest checkout – Of course, it's ideal to collect consumers' information by way of a unique account. But, it's not worth sacrificing a sale or losing a lead. You can (and should) encourage customers to create their own account, but you should also allow activity without one.
Save for later – Offering people an opportunity to save certain products for later? It could pay. Literally. Take a page out of Anthropologie's playbook. On their checkout page, for example, customers can easily access the items they've saved for later, then move them into their cart with one click. It's a fundamental functionality, because it can lead to higher order totals. (Bonus points if you can automatically transfer items in abandoned carts to the "saved" section.)
Product recommendations – If you liked this, you might like this. And this. And this. (Sound familiar?) When done right, relevant product recommendations can help drive conversion rates, so channel your inner Amazon. Their specialty is recommending what would be a good addition to a customer's cart, rather than simply recommending similar products.
Automatically applied promotions – Oftentimes, organizations are offering special savings, but it's up to the customer to actually enter the coupon code. Forrester advises against this — praising Kohl's for their policy. They recommend eliminating the cumbersome field for customers, and instead, automatically applying any incentive they're eligible for.
Loyalty tracker – Sixty-eight percent of U.S. adults who belong to a loyalty program agree with the statement: "I am more likely to participate in the loyalty program if I receive regular updates on the benefits available to me." Perhaps the easiest way to do that is by placing a points tracker on your checkout page. Remind each customer of their current status and prompt them to redeem available discounts, free gifts, etc. Then, take it one step further by showing them how many points they'll earn after each purchase.
Email cart – Make your site more shareable, especially during gift-giving season. If shoppers can easily email their cart to friends and family, it might just make you a successful sale. (Dell is just one company that does this, so students can start the shopping process and parents can complete it.) However, the same school of thought also applies for healthcare and financial services, in which spouses can share wellness courses they're interested in signing up for, payments that need to be made and loans that are worth looking into.
Customer service information – Let's say someone has a question. How easily could they find your contact information? Surprisingly, few companies include it on the checkout page, which can force customers to leave, and quite possibly never return. Instead, eliminate that need by making it more accessible. Somewhere on your one-page checkout, feature your phone number, email address, social media sites, live chat, FAQs, etc.
Multiple saved addresses – In today's sharing economy, one address does not fit all. Mom might want to send stuff to the office, while dad may want something delivered to their door. And don't forget their college daughter, who needs something sent to her dorm. Offer extra convenience by letting account members save numerous addresses, under different names. (This is especially necessary for retail stores and pharmacies.)
Want to learn more about boosting your web presence… and your bottom line? Subscribe to the Brogan Weekly Recap.