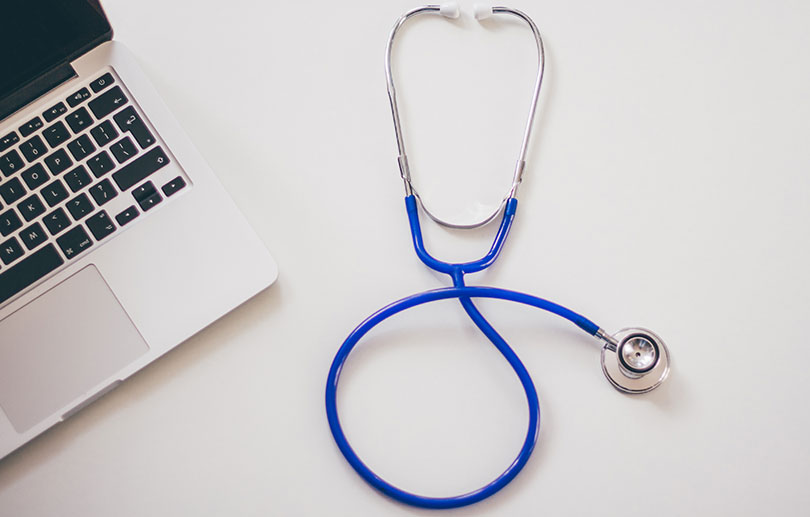 Patients consult Google pretty regularly for healthcare advice. (Doctors love it.)
How regularly? About 1 percent of Google searches are symptom-related. That's millions of queries about colds, fevers and mysterious rashes, among other ailments. And millions of patients self-diagnosing largely based on blogs, native advertising and user-generated content.
According to the latest national Pew Research study, 72 percent of adult internet users say they have searched online for information about a range of health issues, the most popular being specific diseases and treatments. And 26 percent say they have read or watched someone else's health experience about health or medical issues in the past 12 months. Finally, 16 percent have gone online in the past 12 months to find others who share the same health concerns.
The medical community has responded with telemedicine, meeting patients in the comfort and convenience of their homes. Still, patients have been slow to adapt.
In the recent "2016 Connected Patient Report" Salesforce found that 91 percent of U.S. adults with health insurance and a primary care provider are only using traditional forms of communication when consulting their doctors. But 62 percent of respondents said they're open to virtual care treatments instead of in-office appointments for non-urgent issues.
Consumers will eventually adapt to telemedicine, whether out of need or convenience. Medical providers can hasten the process by positioning telemedicine as an extension of patient care, building trust by exposure and experience. Here are four ways to get started.
Make it relevant
The convenience of telemedicine makes it especially appealing to young mothers, the elderly and those who live in rural areas. Mom doesn't want to take her sick child outdoors. Grandpa has limited access to transportation. And nobody wants to drive 20 miles to have a cold diagnosed. This is your immediate target audience. Connect with them by using messages that most connect with their healthcare hurdles.
Make it tangible
Insurance cards are a symbol of coverage. They make the intangible tangible. The card itself has little worth, but it means a great deal to the card holder. Access. Treatment. Health. Livelihood. I recently switched health insurance and was disappointed when I received my new card in the mail. It's flimsy, bendable even—not unlike the former hard plastic version that I had long trusted.
So, make a card for your telemedicine service. Not a mousepad or a refrigerator magnet, but a sturdy symbol that will feel at home next to a driver's license and debit card. This tangible reminder will help patients gain confidence in virtual care.
Make it part of the office environment
Telemedicine still seems very George Jetson, especially for those who remember the Jetsons. Demonstrate the technology with patients who come in for office visits. Show them how to access the service from their phone, desktop and tablet. Show them what's behind the proverbial curtain. If the visit requires a follow-up appointment and the channel is appropriate, suggest the next appointment take place virtually. Then send them home with the aforementioned card.
Make it simple
Remember you're inviting a wide range of patients with varying degrees of tech-savvy to use telemedicine. Make sure that the patient journey is easy to navigate. Build user confidence with supporting content, like blogs, short video tutorials, infographics and testimonials. Then chat it up on your social channels.
Telemedicine is at a tipping point, but patients aren't likely to change their way of accessing their physician without a lot of guidance along the way. You conquered patient-centered health care. You got this.
Interested in more blogs about healthcare tech? Learn about an app for the flu.