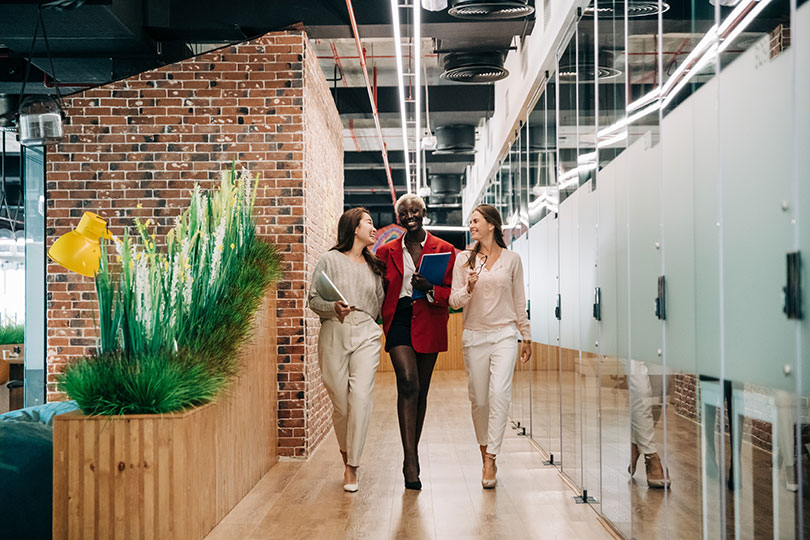 As an employee at any company, the job you do makes a direct difference… and the value you add can be truly remarkable. For the purposes of this blog post, the value we're referring to is that of a brand ambassador. An employee advocate. An informed and engaged individual who can help improve your company's brand awareness, marketing reach, engagement and lead generation, and sales and retention.
In turn, being a brand ambassador – someone who represents the company in a positive light – can also be of value to you. By advocating for your company across social media, you benefit from a stronger online presence. The opportunity to share your company's content on your personal pages lets you leverage a library of information specific to your industry, which you can tailor to fit within your unique voice. Doing so can position as an expert in your arena, a thought leader on specific topics and a respected professional who's also establishing a personal brand.
Per Forbes, brand messages shared by employees on social media earn 561% more reach than the same messages shared by the brand's social media channels — and eight times more engagement. To give your company that added value… and to give yourself more valuable profile pages, read on for four steps to becoming a brand ambassador.
Like/follow. Find your company's social media pages and become a fan. Then, go one step further by opting to see them first on Facebook. Here's how you can set them as a favorite. (Note: On all channels, you'll automatically see more from your company as you start engaging with them.)
Engage. While your company is actively sharing content on their social media pages, it's you who has the power to help spread those messages – ultimately increasing reach, earning more engagements and boosting business. By liking, commenting or sharing, you do all of the above. Plus, on a personal level, your family and friends will be more likely to see where you work and celebrate what you do.
Invite. On Facebook, it's easy to invite your friends to like your company's page. On the desktop version, you can click the three little dots in the left corner (underneath their cover photo) and click "Invite Friends." From there, you can select anyone you're comfortable with and they'll get a notification that you'd love it if they liked the page. The same functionality exists on LinkedIn and Instagram – where you can share the page in individual messages to people.
Tag. Share positive updates about what you're working on or appropriate photos that show off the company's culture. If you wrote a blog post for the website, received a promotion or an award, attended a great event or participated in a fun office activity, feel free to share it on your personal social media channels and tag your company. Let people know if your company is fundraising for a compelling cause, launching a new product or service, or being honored in your industry. Because as it always is, good news is worth sharing – in person and online.
Ready to get started? We wish you well, and we encourage you to subscribe to our blog for more marketing tips (if that's your interest!).