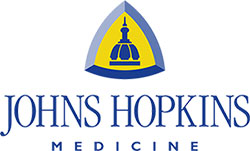 By listening. The world changed and they listened. Senior marketing executives shared how they listen first and react second via multiple strategic channels at yesterday's SHSMD Webinar, Building Trust: How Johns Hopkins Medicine Achieved the #1 Spot in Monigle's National Ranking. If you were unable to attend this worthwhile event, here are my key takeaways:
How do you build a listening organization? Three simple steps: Build channels for gathering feedback. (And in these times, do it quickly). John Hopkins utilized their PACs and an online patient panel called Virtual Advisors to assess consumer attitudes, preferences and messaging. Leverage social listening to stay aware. Their 50K to 200K increase in followers (depending on the channel) during COVID has provided the desired opportunity for even more listening. And it's also evidence of their social success. Don't forget about your people. At Johns Hopkins, listening extends to employees too, with multiple channels for staff to voice feedback and concerns. Their new Office of Wellbeing involves proactive conversation and programming to identify issues, implement solutions to problems such as burn-out and help staff cope.
"Johns Hopkins had an incredible understanding of unpacking trust," explained Justin Wartell, Managing Principle, Monigle. He discussed the four key attribute categories of Sensorial, Intellectual, Behavioral and Emotional, noting that the Trust attribute is the only one to see increased engagement since 2019.

"Core to the success of Johns Hopkins Medicine was its understanding of consumer trust," shared Suzanne Sawyer, Senior VP and Chief Marketing and Communications Officer. And because they opened their ears to the enormity of trust reliance and hope that people have toward Johns Hopkins, they decided it was time to harness the momentum with a new brand campaign, "Forward. For all of us." The first brand campaign in a decade, it reflects the organization's relentless pursuit of the greater good with an inspirational message of hope.

"We wanted to empower our audiences to feel confident with us, just as they'd adapted to virtual work, school, take-out food, and more," explained Kathy Smith, VP of Marketing and Communications. Hence, they employed marketing communications for their Virtual School, Virtual Meeting and Virtual Check-ups coupled with user experience consulting to normalize the telemedicine experience. Surpassing one million telemedicine visits and another million MyChart users, it appears these tactics are working.
"Johns Hopkins physicians stand with you," conveyed the video presented by David Simpkins, Vice President of Marketing and Communications, as he described the #WhiteCoatsForBlackLives event held at John Hopkins in June 2020, honoring those who have died from police brutality. Again, Johns Hopkins listened and took a leadership stand recognizing racism as a public health issue.
The Johns Hopkins Coronavirus Resource Center boasts over 80 million visits and 73 million visits. Their COVID-19 PR effort has resulted in over 48,000 news stories across the world, featuring over 100 experts. The numbers speak for themselves. People trust Johns Hopkins Medicine. So perhaps there is something to their embedded culture of listening…as co-founder physician, Sir William Osler, taught: "Listen to your patient, he is telling you the diagnosis."