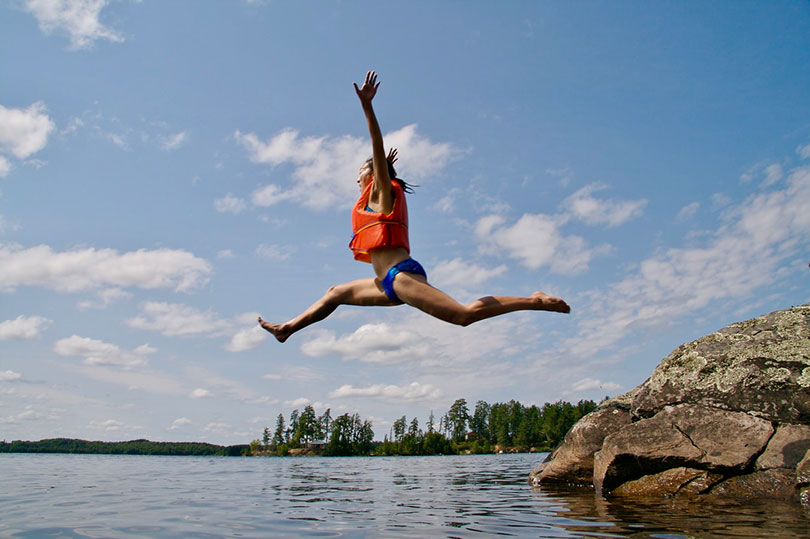 Whether lockdown or no, consumers expect to modify their social behavior for the near term, per a new Brogan Talks to Women (BTTW) survey. Eight in 10 BTTW panelists plan to avoid crowds for a few months, including 26% who say they will avoid crowds indefinitely.
The BTTW panel is made up of 1,200 adult women, most of whom live and work in Michigan. The May consumer survey was fielded May 20-27 and garnered 166 total responses.
Nine in 10 BTTW panelists say their life has changed at least a little since the coronavirus outbreak, including 61% who say their life has changed in a major way.
Work, parenting, shopping and socializing are among the most altered events in consumers' lives, based on the survey results.
"ALL high school public speaking events (theatre, debate & forensics), have been cancelled," per a BTTW respondent. "I work for the organization that provides these speech tournaments and festivals to all high school and middle school students in Michigan. We did online events, but they were not nearly as satisfying. Secondly, I no longer shop like a European—going to one store for meat, another for cheese, another for bread, etc. I go MUCH less often."
Parents of young children are especially challenged during the pandemic while attempting to manage their children's needs and wants with their own.
"My kids are home with me 24/7. I'm a working mom who enjoys and considers work time as 'me' time. I'm not really a fan of having to split attention between my work and my kids," a respondent explains.
Says another: "My best friend has become my 5 year old. I find that I'm having more in depth and meaningful conversations with her…some may be well beyond her years. Work had been a stress reliever for me and with my occupation shut down, I can't find a good replacement/substitute for that. It makes me more cranky than I've been in a long time!"
Parents of adult children are also taking on more: "I went from being the only person in my house to having my four college age children home all the time. Literally all the time. Three meals a day for five of us and all of the additional needs that quintupling the number of people in the house brings with cleaning, laundry, etc. Even though they pitch in, it's a lot of work."
Which activities are consumers most comfortable resuming post-lockdown?
We asked respondents whether they would be comfortable participating in a handful of routine and special activities once the stay-safe-at-home order was lifted. Nearly eight in 10 said they're comfortable going to a small outdoor attraction, like botanical gardens, and six in 10 are comfortable banking inside a branch and having an elective medical procedure. Four in 10 are comfortable visiting a museum, while just as many indicate are uncomfortable.
Most respondents are uncomfortable with big sporting events (87%), festivals (84%) and community events (66%).
What are consumers planning to do this summer?
Consumers plan to visit the great outdoors over the summer, going to the beach and parks (71%). Others will travel (33%) and meet up with friends and family.
Many are overdue for healthcare checkups. Nearly seven in 10 say they will catch up on postponed health appointments.
What do people expect from consumer brands today?
Consumer brands continue to respond to the outbreak with varying degrees of confidence. While some recalibrated messaging and related products and services to meet the challenges prompted by the pandemic, others have gone dark until further notice.
We asked our panelists what they expect from brands during these extraordinary times. Respondents say the most important thing brands can do is be transparent and proactive, with 81% and 83% agreeing or strongly agreeing, respectively. Finally, consumers expect brands to be helpful and present (68% agree or strongly agree).
These findings track with a March survey of more than 35,000 global consumers by Kantar. Just 8% said brands should stop advertising, while 78% of consumers said brands should help them in their daily lives and 75% said brands should inform people of what they're doing.
The Edelman Trust Barometer Special Report: Brand Trust and the Coronavirus Pandemic outlines four expectations of brands in pandemic mode:
Show up and do your part. Brands have a vital role to play. Now is not the time to disappear, but to show up and use all your resources and creativity to make a difference.
Don't act alone. There is strength in collaboration. Truly helping people during this crisis requires a joining of forces with others, most critically government.
Solve, don't sell. Brands should focus all efforts on finding appropriate and meaningful solutions to the problems people are facing today.
Communicate with emotion, compassion and facts. People are reassured by positive brand actions and commitments. Communicate with empathy to help both inform and calm.
For more on advertising amid COVID-19, read COVID-19 is challenging media plans.