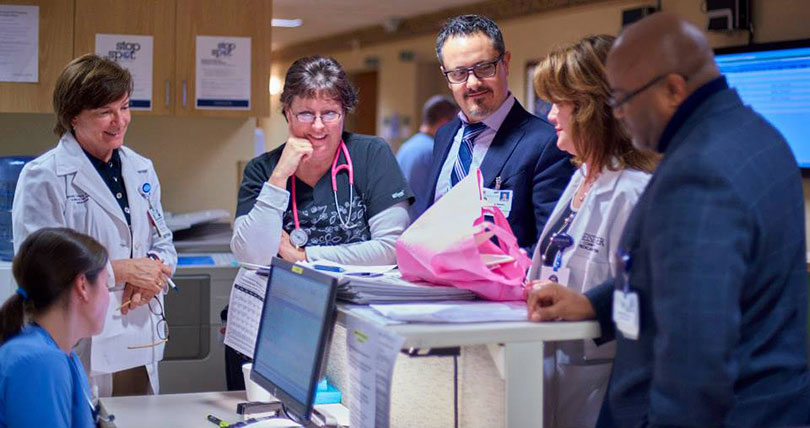 Patients increasingly want the same level of customer service at the hospital that they get at the Genius Bar, according to McKinsey & Company research.
Respondents said that great customer service was just as important to them in non-healthcare and healthcare companies alike. Other qualities that ranked as important for both were delivering on expectations, making life easier and offering great value.
Geisinger Health System in Pennsylvania is on board. Earlier this year, the hospital launched a system-wide money back policy on patient care—with no-questions asked, no strings attached and no red tape applied. Patients can even download the Geisinger ProvenExperience app to set the process in motion.
Dissatisfied with your post-op meal? The finance department bungled your payment schedule? Difficulty scheduling tests? Encountered a rude receptionist? Felt neglected or burdensome? All of these patient experiences and more qualify for reimbursement under Geisinger's policy. The only caveat? Refunds can only be applied to co-payments and deductibles.
"We want to make sure we not only have the right care that is high quality and safe, but we also want to make sure our care is compassionate, dignified and delivered with a lot of kindness," Geisinger President & CEO David Feinberg told the Washington Post.
Seizing highly emotional, high performance moments.
Highly emotional, high performance opportunities are the stuff customer loyalty is made of, according to McKinsey studies into the retail banking industry. Researchers found that routine transactions, like buying traveler's checks, do little to create an emotional bond with customers. But critical moments, like awaiting a response on a loan or releasing a check from hold, can forge deeper, more meaningful (read: profitable) relationships.
After a positive experience, more than 85 percent of customers increased their value to the bank by purchasing more products or investing more of their assets. And more than 70 percent reduced their commitment when their problem was not resolved to their satisfaction.
Geisinger processes an average 122 refunds a month stemming from appointment scheduling to access of care and billing concerns. Refunds have ranged from $20 to a couple thousand dollars. Meanwhile, customer relations are improving. According to CEB Iconoculture research, communication between patients and patient advocates has increased nearly 25 percent.
This will likely bode well for the system on the Hospital Consumer Assessment of Healthcare Providers and Systems (HCAHPS) Survey front. The survey measures patients' perceptions of their hospital experience and publishes results quarterly for all to see. Respondents are interviewed six weeks or less after discharge—plenty of time for Geisinger to process a refund request.
For more on healthcare marketing trends, sign up for our monthly edition of the Brogan Healthcare Checkup.