You waited in mile-long lines on Black Friday, got bombarded with retailer's e-mails on Cyber Monday, and by now you may be thinking, is this really what the holiday season is all about? While I appreciate a great deal just as much as the next gal, I love the newest day of this shopping-centric week – #GivingTuesday.
#GivingTuesday – The Tuesday after Thanksgiving (Yes, that's today for those of you still in a shopping daze) – is a day for giving back. The Mission Statement – "#GivingTuesday is a campaign to create a national day of giving at the start of the annual holiday season. It celebrates and encourages charitable activities that support nonprofit organizations."
It's a simple idea. It's a day for families, communities, companies and organizations to come together to help make an impact for good. Using social networks and the handle, #GivingTuesday, givers around the world can share how they are celebrating this day of giving. With over 8,300 official partners, this is a movement with momentum.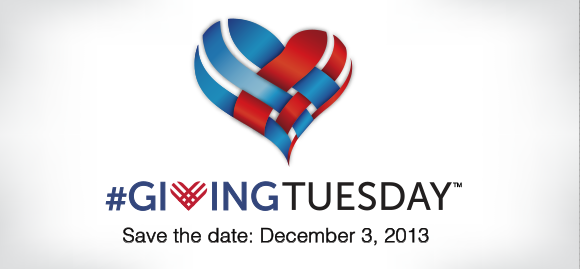 The holidays can be a stressful time. In a few weeks we'll look back and wonder where the time (and money) went. But today is a day we can all feel good about. There are no requirements or limits. Only the idea that a little generosity can make the holidays a lot brighter.
Need help finding a charity that speaks to you? Our staff at Brogan & Partners put together a list of charities that are near and dear to our hearts to help.
Facing Our Risk of Cancer Empowered
Humane Society of Huron Valley
Our Lady of Good Counsel Parish
Scleroderma Foundation Michigan Chapter
The University of Notre Dame Annual Fund
What charity will you support on this #GivingTuesday?