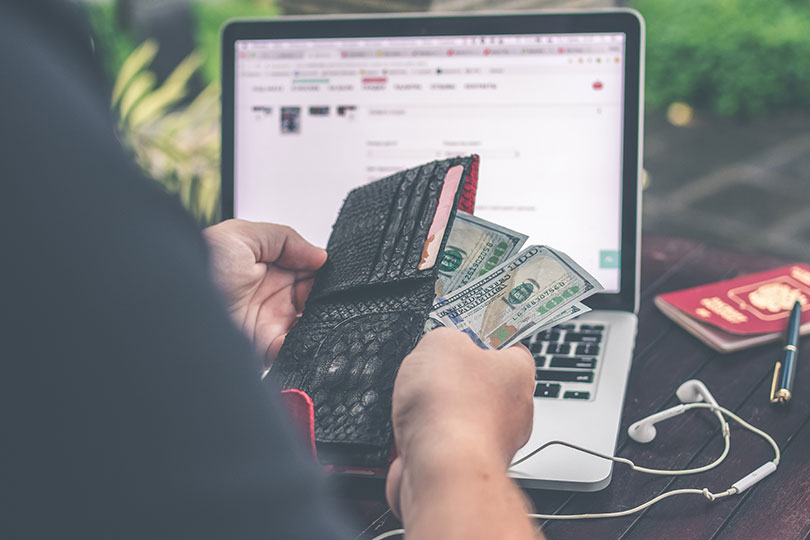 As young adults, the one thing on all of our minds is MONEY. Though we may not have a lot of it, it runs our world. At this point in your life, your parents may be pulling back on their financial support and putting the ball in your court. That means you're constantly in a battle of spending or not spending. The key to long-term financial success is learning how to budget and save early on. Keep reading to find tips to help Millennials with money management, and what marketers can learn from these spending habits.
Open two bank accounts. This is a tip I use personally. Open two accounts in separate banks. Use one account for bills and personal expenses. Use the second account as a savings account that you do not touch, only to deposit money.
Be flexible with your check. Speak with your HR department about putting a percentage or set amount of money in your savings account every pay period. It could be $25, $50 or even $100. After a while, you won't even notice it is gone. Not only will this help control your spending now that you are pulling from your check, it will also build your savings account and make you prepared to handle any unexpected expenses.
Put your money where it counts. As Millennials, we often spend money not knowing how much money we are losing weekly or monthly. Create a spreadsheet that includes the bills you pay monthly, personal expenses (hair/haircuts, nails, shopping, etc.), and services such as Netflix and Apple Music. The spreadsheet will help you see where your money is going monthly and where you can pull back on your spending.
Live your BEST life. There are so many ways to cut costs and still have fun. If you are planning a trip, think about staying with a family member or friend. If you are planning a girl's trip, think about splitting the cost for an Airbnb. Start collecting SkyMiles from your trips (the points earned can be used for flights later down the line). Like online shopping? Most stores have coupons on the internet that can be used in-store or online.
What's in it for us? As for marketers, knowing how millinnials spend money will help you understand how to approach marketing your product to them. Millennials like to splurge but they also like to save. They are more willing to splurge on experiences, limited edition items and anything that comes across as something they can't live without. As long as marketers are sensitive and understanding of Millennials and their money, you will always have their support.There are many creative ways to help cut costs; all you have to do is look or ask.
You only get one life, so don't let poor money management stop you from experiencing the life you imagine for yourself.
Start to implement some of these tips into your life today. Leave us a comment and let us know if you are already doing any of these or tips that you would like to try
For more marketing tips, tricks and insights, subscribe to the Brogan Weekly Recap.