Authenticity is an important, though fuzzy concept. Important because most consumers opt for authentic brands over and above their competitors. And fuzzy because authenticity can be difficjult to define.
Authentic brands are correlated with heritage, high quality and transparency. Hit these notes and your brand will most likely ring true with consumers. But these big ideas and attributes are complicated by gender, generational and cultural bias.
In other words, men are from Mars and women are from Venus. Ask a woman to quantify authenticity and her definition will be slightly different than her husband's. Toss in age and cultural differences, and the concept becomes all the more elusive. Brands need to pay attention to these consumer nuances in order to connect with their target audiences.
CEB recently went to the field for insights, sorting through consumer values that hold clues for brands to master authenticity among primary consumer groups.
Women want brands that care, men care about brands that are high quality.
For women, the idea of authenticity is rooted in giving back and making the world a better place. Women associate authenticity with values such as conscience, responsibility and happiness. They want brands to make good products and make a difference.
A recent Nielsen survey found that women care more deeply about corporate social responsibility than men. And they're willing to pay a premium price for products and services from socially and environmentally responsible companies—particularly those that support causes related to health, maternity, childhood, hunger and poverty. (Think TOMS Shoes, This Bar Saves Lives and YMCA.)
Men have a different take on authenticity, equating authenticity to leadership. For men, brands are authentic when they're honest, dependable and high quality. The values they correlate with authenticity are responsibility, reliability and integrity.
Brands that connect with men on an authentic level might lean into attributes such as German engineering, precision-tuning, barrel aged.  (Think Harley Davidson, Jim Beam and Ferrari.)
Be charitable, be responsible, be yourself: Managing generational expectations.
Millennials have high expectations for themselves and for the brands with which they do business. They seek out brands that are focused on the greater good and are passionate about what they do. Millennials are focused on having a rich, fulfilled life and they expect the same from brands. They correlate authenticity with values such as passion, happiness and sharing, according to CEB.
Subaru connects with Millennials on an authentic level in the brand's recent spot, "We should do that." The 60-second video features a couple daring to try all manner of food, sport and recreation while road tripping in their Subaru. The car isn't just a prop; it's the vehicle that makes their adventures possible.
Gen X is in middle-life, wedged between aging parents and school-age children. They're shuttling kids to soccer practice, sorting out homework, meeting deadlines, making meals and fretting over mom and dad.  Their life demands responsibility and they expect the same from brands. When CEB asked this group about the values they most associate with authenticity, their top 10 responses included responsibility, integrity and reliability. Gen Xers don't have spare time for second chances. Brands need to get it right the first time around.
Subaru takes great care to communicate with this audience differently than Millennials, accentuating quality, responsibility and heritage in this video. It features an Xer dad in the passenger seat of an older model Subaru, teaching his twin sons to drive while mom looks on from the driveway at the bumper of a shiny, new model.
Baby Boomers have always marched to a different tune, so it's not surprising that they expect brands to act similarly. For a brand to register authentic to a Boomer, it needs to be original, true and have strong sense of identity. Boomers have spent decades flexing their originality and confidence. Brands that support their individuality will earn their endorsement.
Depends isn't afraid to be true to its brand in the campaign "Underwareness."  The spot features men and women confidently taking a stroll downtown wearing nothing but Depend undergarments and socks below the waist. Depend confronts an often taboo topic with refreshing honesty and humor.
Authenticity and ethnicity.
According to CEB, African American consumers equate authenticity with honesty and reputation. That story is reflected in their aspirations. Honesty is the number one correlated value for African American consumers. This gibes with Cohn & Wolfe's study that found consumers crave honesty more than any other quality from big brands.
Brands that want to do business with this target audience need to cut to the chase and be candid. Turns out Billy Joel wasn't only singing about love-love. He was also talking brand love.
Honesty is such a lonely word
Everyone is so untrue
Honesty is hardly ever heard
And mostly what I need from you
What do Asian American consumers have in common with Baby Boomers? According to CEB, a strong sense of pride about what makes them unique. When we say authenticity, Asian Americans think purpose, leadership and discovery. Want their business? Dare to be different.
It's worth the effort. If Asian Americans were a country, their spending would represent the eighteenth largest economy in the world.
For Latino consumers, heritage and honesty are clear markers of authentic brands. And the values most correlated to authenticity are loyalty, balance, identity and conscience. CEB strategists say this reflects the duality Latino consumers are living today. Heritage is important, but it's only part of the equation.
Brands that want Latinos to favor their products and services have to have more than just legacy on their side. They also need to have a strong identity and purpose, and illustrate growth through experience. Take Budweiser's 2015 Super Bowl commercial as an example.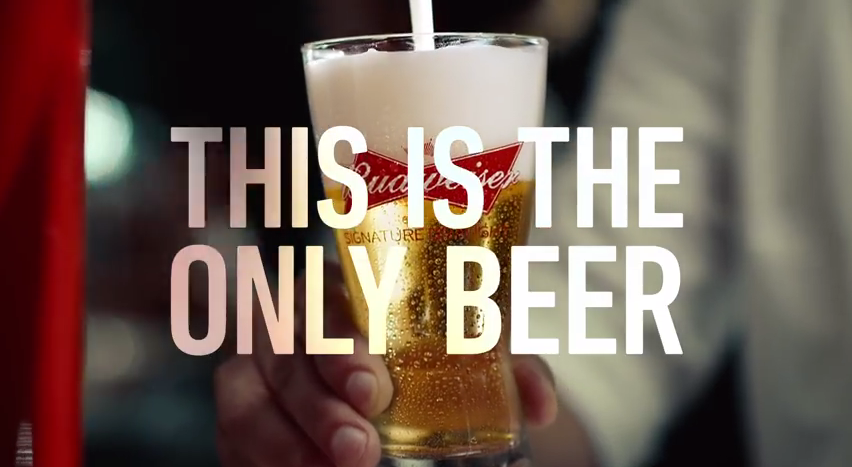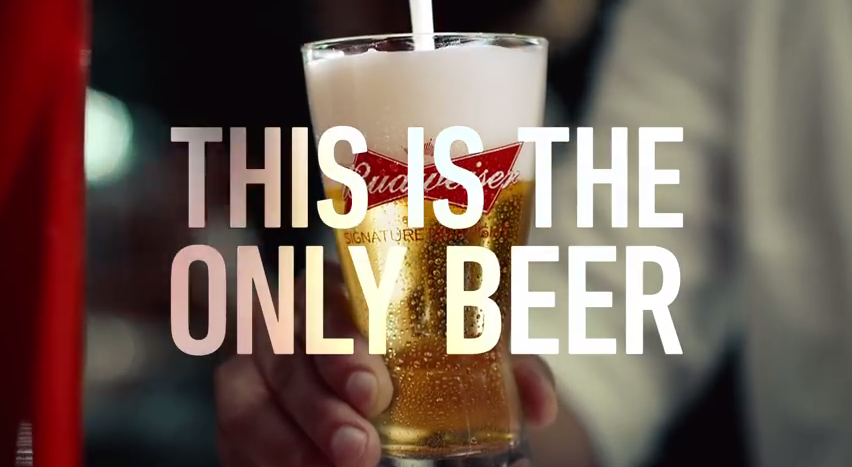 The 60-second spot blended heritage with bold, uncompromising leadership and attitude. The King of Beers acknowledges the popularity of craft beers, only to proclaim that real beer drinkers prefer their suds macro-style. Cheers.
The next blog in this series will focus on the second rule of authenticity: Acknowledge your imperfections. What brands come to mind that have owned up to their mistakes and are better for it? Your example just might be included in the next blog.