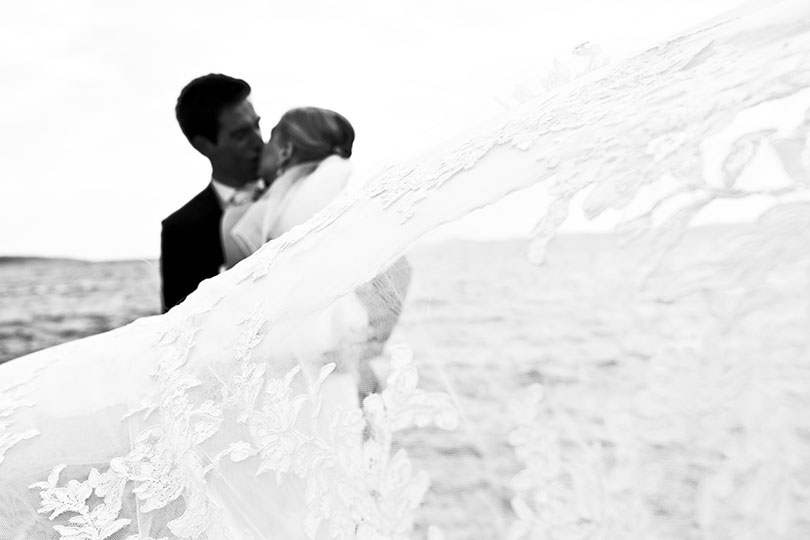 If you wanted to marry the love of your life, how much would it cost you?
Probably a lot more than you'd think.
Of course, everyone's dream wedding is different, which means no grand total is the same. But to help just-engaged couples get at least an idea, The Knot estimates a national average every year.
Most recently, they polled nearly 13,000 brides and grooms who got married in 2016 – asking how much they paid for every aspect of this major milestone.
They crunched the numbers, analyzed the findings, then released the results. And based on their research, the national average cost of a wedding day is $35,329. (Not including the honeymoon.)
Where does the money go?
According to The Knot, the average wedding financials are as follows:
Ceremony site — $2,197
Reception venue — $16,107 (with most having minimums that must be met)
Catering — $71 (price per person)
Wedding cake — $582
Rehearsal dinner — $1,378
Photographer — $2,783
Videographer — $1,995
Officiant — $278
Ceremony musician — $755
Reception band — $4,156
Reception DJ — $1,245
Wedding planner — $2,037
Florist — $2,534
Engagement ring — $6,163
Wedding dress — $1,564
Wedding day hair styling — $119
Wedding day makeup — $100
Groom's attire — $280
Invitations — $462
Transportation — $859
Favors — $268
Noticeably missing from the list? Additional expenses like save the date and thank you cards, stamps, gifts for the wedding party and parents, wedding bands for the bride and groom, etc.
What effect is it having?
For couples of all ages, a wedding has become a big investment – which is why many Millennials are actually postponing marriage.
The Knot notes the average age of a woman planning her wedding is 29, while the average age of a man planning his wedding is 31. Both are on the rise, as the cost of weddings are at an all-time high.
Not to be ignored? The average length of an engagement.
Yes, couples are waiting to propose. But even after that, they're giving themselves more time to earn more money.
These days, according to the same survey from The Knot, the average length of an engagement is 15 months (more than a year!).
Additionally, in a recent Pew Research Center survey, 41 percent of participants said they were interested in getting married, but there was a major reason why they hadn't.
That reason? Shaky finances.
Not surprisingly, financial instability has proven to be one of the main reasons people are waiting to walk down the aisle.
What else is this generation postponing, all because they're after a more substantial savings account? Read our blog: Practical Millenials postpone homeownership.