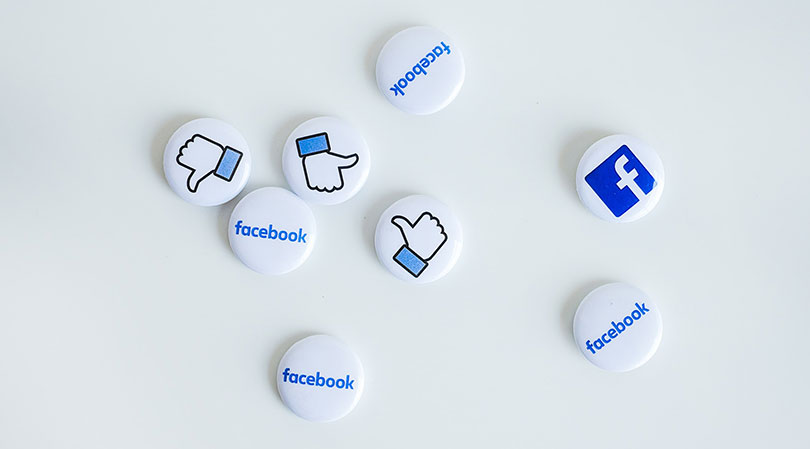 To date, Facebook is facing some tough challenges: the Apple iOS 14.5 update, public scrutiny over platform safety and a scandal that started when a former Facebook employee leaked documents that… weren't exactly favorable. It's been enough to make the public wary and advertisers worry. But is it enough to affect the social media site as we know it?
According to eMarketer's "Top 10 Trends in 2022," no. Not at all. The research firm says Facebook's gravitational-like pull will be too tempting for its more than 10 million advertisers to resist. And while members of our team certainly have their own opinions about Facebook, we ultimately agree. Facebook will still appear in our finely-tuned media mixes, and we'll continue to stay on top of what's happening when.
For more on the current state of Facebook, read on.
The Apple update affecting Facebook advertising
In 2020, Apple announced an update that would give consumers more control over the data they share – asking each user for permission to track their activity across apps and websites. And with Americans valuing digital privacy now more than ever, it's no surprise Verizon Media-owned Flurry Analytics reports only 15% of U.S. users have said "yes" (as of 9/6/21).
With that, it should also come as no surprise that Facebook is adamantly against it. In a statement about iOS 14.5, Facebook said the update would limit an advertiser's ability to reach, understand and engage their target audience, with one of the biggest impacts being the inability to control who sees your ads. The second-largest digital ad platform went on to warn that advertisers may see an overall decrease in ad performance and an increase in cost per action. And, as it turns out, many have. Our clients included.
If you're an advertiser who has seen performance of Facebook ads fall, rest assured, you're not alone. With limited targeting capabilities and fewer opportunities for retargeting, it's been difficult to crack the code and start seeing results. However, as we've spent the past few months reviewing and optimizing, we have two tips to date. One thing Facebook recommends is running broad targeting campaigns over personalized advertising (sure, sure, it's because that's what they have to offer). And one thing we recommend is diversifying your media mix so you're not solely dependent on Facebook.
Hear us though… that's not to say you should stop advertising on Facebook. In fact, eMarketer's researchers reported Facebook ads will dominate despite continuing scrutiny. That Facebook ad revenues will still see 15.5% growth – down only 2.2% from what they estimated in early 2021. So, let's learn together… and then act accordingly?
The negative perception that continues to make news
Per CNBC, people are opting out of Facebook's tracking because they no longer trust the company with their data… after years of evidence they should not. The target of numerous regulatory and antitrust investigations, Facebook has had to answer questions about their business practices. And not everyone has been satisfied with their statements.
A British fintech company, for example, is boycotting Facebook and Instagram's advertising platforms, with the CEO stating, "We want to protect our customers and our brand integrity. And we can no longer pay to advertise on a platform alongside scammers who are going after the savings of our customers."
What's more, Patagonia pulled their ads from Facebook in the summer of 2020 after it was revealed Facebook was failing to detect and remove dangerous hate speech. (See The Facebook Files.) Their CEO said, "We believe Facebook has a responsibility to make sure its products do no harm, and until they do, Patagonia will continue to withhold our advertising." They even encouraged other businesses to do the same. Sixteen months later, they continue to stand by their boycott – noting it's because Facebook spreads hate speech and misinformation about climate change and our democracy.
It's a lot to unpack, but it boils down to this: No stranger to PR crises and legal cases, Facebook has weathered adversities in the past, which could be why eMarkterer doesn't envision significant damage to the platform in 2022. "Questions about Facebook's business practices, lackluster content moderation, and impact on users' mental health will keep some image-conscious ad buyers up at night, but they won't severely dent the company's prominence in advertisers' plans." We suspect this is because despite significant changes to their targeting capabilities, Facebook ads do deliver – maybe not as much as before, but still considerably more than organic post. And they're still an affordable, accessible way to boost business, especially small business.
To learn more about advertising on social media – specifically Facebook – stay tuned to our blog. (Pssst… the best way to make sure you never miss a beat is by subscribing.)