Just in time for the holidays, GiftOfCollege.com presents the gift that truly keeps on giving in convenient gift card form. Grandparents take heed.
You guessed it—plastic 529 gift cards that let people contribute directly into kids' college funds. Shoppers will find them at ToysRUs and BabiesRUs retail stores.They can be bought in fixed amounts ranging from $25 to $500 that are associated with state-run 529 programs, where education funds grow tax-free.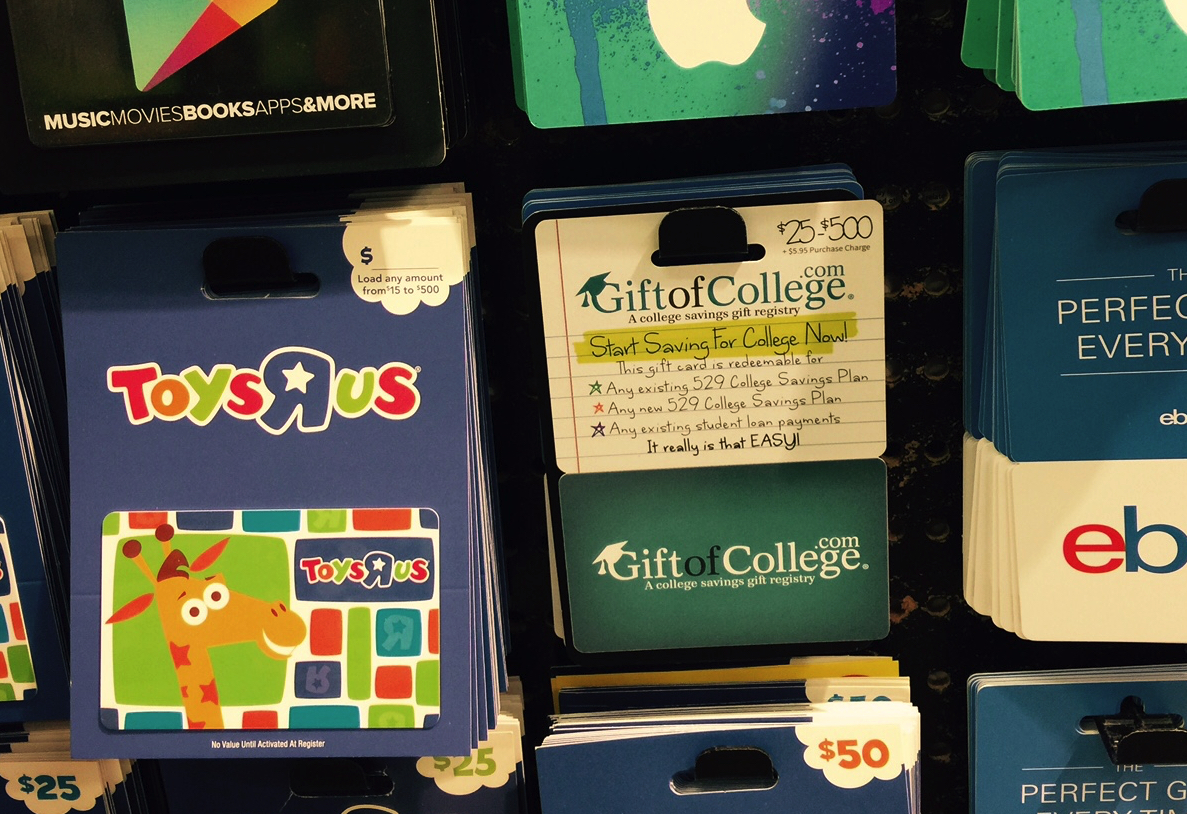 The card is redeemed by creating a GiftOfCollege profile that directs the money to their 529 plan. The buyer pays a fee for the service, ranging from $3.95 to $5.95, depending on the card's value. There is no fee to the recipient for redeeming the card.
Gifting to 529 plans isn't a new idea. The Michigan Education Savings Plan made it possible years ago for family and friends to open and contribute to existing plans. You don't even have to be a parent to open an account so long as you own it.
It's the packaging that makes the Gift of College gift card particularly bright and shiny.
It makes gifting to 529s all the more accessible—especially for the technology averse. And because it's a card and not a bank account, it's far more tangible. Now grandma has something to stick a bow onto and proffer properly. She can even hide it in the palm of those mittens she's been knitting for her little darlings.
It will be interesting to see how this packaging twist plays out. Will the cards sell more 529 gifts or simply shift shoppers from online to check out line?
Got a thing for financial marketing? Sign up for the quarterly Marketing Statement.