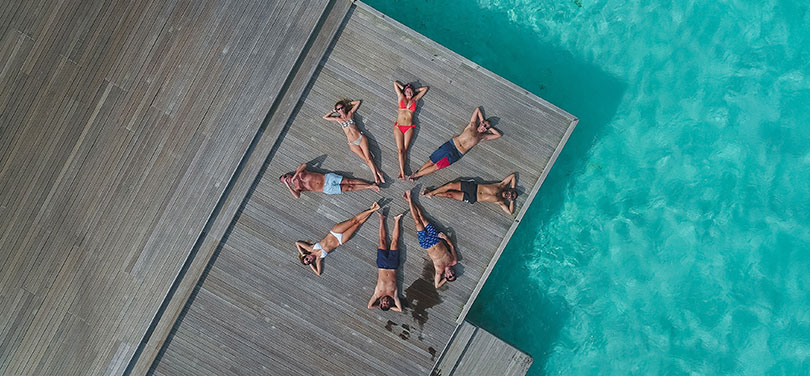 Millennials don't go on vacation; they execute carefully crafted plans.
Long before the bags are packed, Millennials invest hours online researching, planning and deliberating options, according to a study by Hotels.com published on TravelPulse.com.
The whole ordeal takes an average eight hours, prompting some Millennials to suffer from "scroll fatigue" or "net lag," aka boredom associated with tedious online research.
One in eight travelers spend more than 15 hours researching vacations before booking them and 22 percent explore about 11 different vacation options per trip.
It's exhausting, even stressful. Nearly half of Millennial travelers describe vacation research as one of their biggest stressors — likely due to the time and thought involved.
Still, Millennials prize travel more than other generations. "Discovery" is second only to "ambition" as the top value that differentiates Millennials from other generational cohorts, according to Gartner Iconoculture research. "Adventure" also looms large in the young Millennial value-scape.
Put another way, Millennials love travel more than streaming video, caffeine and adult beverages, according to a Contiki survey that asked Millennials what they would sacrifice for six months of free travel (Yahoo.com, 19 October 2019). Most (80 percent) would lose Netflix, nearly as many would break up with coffee (77 percent) and booze (73 percent), while 60 percent would forego pasta and other carbs. And 57 percent would give up sex for six months in exchange for traveling the world.
How do Millennials have their travel and avoid stress too? Deja vacation or travel agent are trending.
Rather than giving up vacations altogether, 51 percent of Millennials are maximizing their research by returning to the same vacation spot, according to Contiki. While the adventure may lack surprise and awe of a first encounter, there's comfort in a path previously paved. More importantly, there's time savings.
Those who insist on new adventures are paying a premium just to avoid the research.  Of those surveyed, 40 percent would spend an average $134 more to have a vacation planned for them.
Millennials are the largest generation in the U.S. workforce, representing 35 percent of labor participants, according to a Pew Research Center analysis of U.S. Census Bureau data. In 2019, they are as young as 24 and as old as 41.
They're confronting massive student loans, stagnant wages, under-employment, housing shortages, and the dual stress of raising their own children while assisting their financially unprepared Boomer parents. It's no wonder Millennials need a little extra help mapping out a great escape; they've got the world on their shoulders.
This may be the opportunity many product and service brands have been waiting for to finally connect with the giant generational cohort. Millennials desperately seek serenity and stability, and trusted guidance to conquer the mounting challenges in their lives. Financial services, health and wellness, parenting, media and technology, food and beverage, beauty and fashion brands need all apply.
Want to stay up on the latest consumer trends? Sign up for the Brogan Weekly Recap.