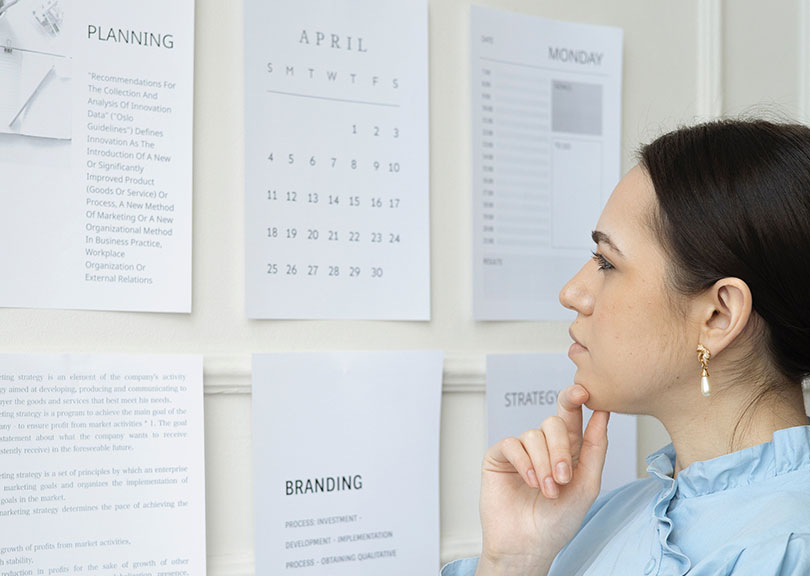 The handwriting is on the wall. With hospital margins in the red thus far in 2022, hospital marketing budgets are bound to be affected. Citing decreased volume and revenue alongside widespread labor shortages and ongoing supply chain challenges driving up expenses, the March 2022 Kaufman Hall National Hospital Flash Report reports a median February 2022 margin of -3.45%. So, what is a hospital marketer to do when pent-up demand comes knocking at your door via umpteen in-house clients who are ready to "get back out there!"…but your budget has been sliced?
Here are some creative and cost-efficient ideas to preserve your budget, client satisfaction and not least of all, your sanity!
Create a podcast. Hospital podcasting is a valuable marketing platform, allowing consumers to hear directly from a variety of physicians, hospital directors and staff. It can also be used to engage referring physicians and serve as a "talking newsletter" to internal staff. With over 162 million Americans listening to podcasts and health topics comprising 37% of content, hospital podcasting can meet the needs of both on-the-go consumers and your many ready-to-go service lines yearning for attention. And the quick audio format is a cost-efficient, no-fuss alternative over video. For helpful info on how to get started, reference this ehealthcare "Podcasting Made Easy" webinar.
Partner with a local TV station for a medical segment. You likely purchase schedules with local TV stations as well as participate in their sponsorships or special events. Consider approaching your favorite TV station with a request to partner with them in an ongoing TV series on health issues, programs and of course, your hospital's unique offerings for the community. This affords an additional opportunity to feature a variety of your doctors, nurses, clinical directors and staff in an ongoing stream of content. While there is likely a cost to you, the production will be handled by them, providing high quality content that can also be repurposed via social media, web, eblasts, etc. Our client, Covenant HealthCare, successfully maximizes coverage through their Medical Moments program.
Consider native advertising. In the last two years, and accelerated by COVID, native advertising has exploded in the healthcare arena. Because they are located within the content and contextually relevant, native ads are engaged with at up to 20x that of branded ads. TapNative recommends focusing on these five key areas: Trust & Education; Overcoming Ad Banner Resistance; Legal Compliance; Simple & Inexpensive Creative; Performance Pricing, Measurability and CPA Focused Results. In a nutshell, native ads are simple to create, don't require a large financial commitment and connect with a highly engaged audience. And again, they offer the opportunity to feature a variety of your hospital subject matter experts.
Create a strategic social media content calendar. If you don't already have one, create one. If you do have one, be sure to strategically hone in to include your priority programs for promotion, secondary programs and a sprinkling of the many other programs and areas needing some TLC. Planning a quarter out allows strategic posting and repurposing of your various content (hopefully, including some of the above tactics), while allowing flexibility for add-ins when you must pivot.
Most importantly, work from your strategic marketing plan, focusing on the priority programs under your charge. Honestly share with various parties the reality of your promotional emphasis within allotted resources. While you may strive to support all that pent-up demand, this will allow you to also support yourself.