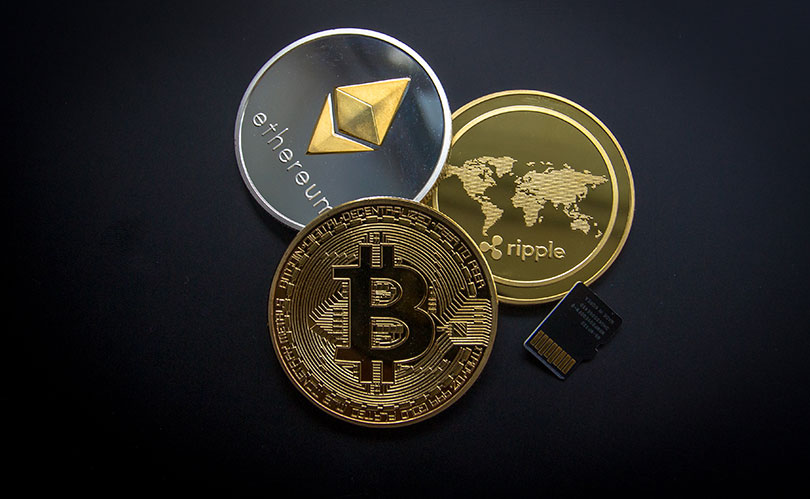 Bitcoin. Ethereum. Ripple. No, these aren't random words. These are just three of the hundreds of cryptocurrencies circling the web. What is a cryptocurrency, you ask? And what do marketers really need to know about them? First, a cryptocurrency is a virtual, open-source digital currency that uses encryption methods to regulate its generation and ensure transfers. There is no bank. No government regulation.
So, what should marketers know about cryptocurrency?
Reduced risk for identity theft. Cryptocurrency transactions do not store any personal payment details and are therefore less likely to be hacked.

Quicker transactions. Since no personal information is stored, this enables for quicker transactions among customers. Cryptocurrencies also do not have any fees or delays associated with transactions. And due to the fact that there is no government regulation, international transfers and transactions are quite seamless.

Ad platforms are still wary. Marketing platforms aren't so open to this open-source currency. In 2017, as part of their initiative to block, clean and filter the digital space, Google removed 3.2 billion ads from its platform. And according to AdWeek, starting in June, Google will "ban ads for unregulated or speculative products such as cryptocurrency, binary options and foreign exchange markets."

Even Facebook is opting out. The social network has introduced "a new policy that prohibits ads from promoting financial products and services frequently associated with misleading or deceptive promotional practices, such as binary options, initial coin offerings or cryptocurrency."
What brands are already involved?
OkCupid. In 2013, 5 percent of subscribers used digital currency to pay for the platform's subscription.
Overstock. Overstock was the first online retailer to accept cryptocurrency (Bitcoin), starting in 2014.
Expedia. Another early adopter, Expedia has accepted Bitcoin payments for hotel bookings only since 2014. However, is expected to expand to include flight and other bookings.
Microsoft. Bitcoin is accepted as payment to purchase games, movies and apps in the Windows and Xbox stores, as well as the Microsoft online stores.
KFC Canada. KFC Canada created the "The Bitcoin Bucket" to encourage Canadians to exchange Bitcoins for KFC's bucket of chicken.
Consumers are even purchasing property and homes with this digital currency. What's next? Healthcare? Insurance? Salaries, even?
Should banks and credit unions be worried? Bank of America has told regulators that cryptocurrencies pose a competitive threat. Several large banks even prohibit customers from using credit cards to buy the currency. Meanwhile, the National Credit Union Administration calls cryptocurrencies "mysterious and controversial," and encourages credit union officials to monitor them carefully.
Mysterious and controversial? Sounds like a value proposition that is sure to continue tempting many consumers. The question remains, just how disruptive cryptocurrency will ultimately be.
Need more on financial industry news and insights? Subscribe to the Brogan Marketing Statement.