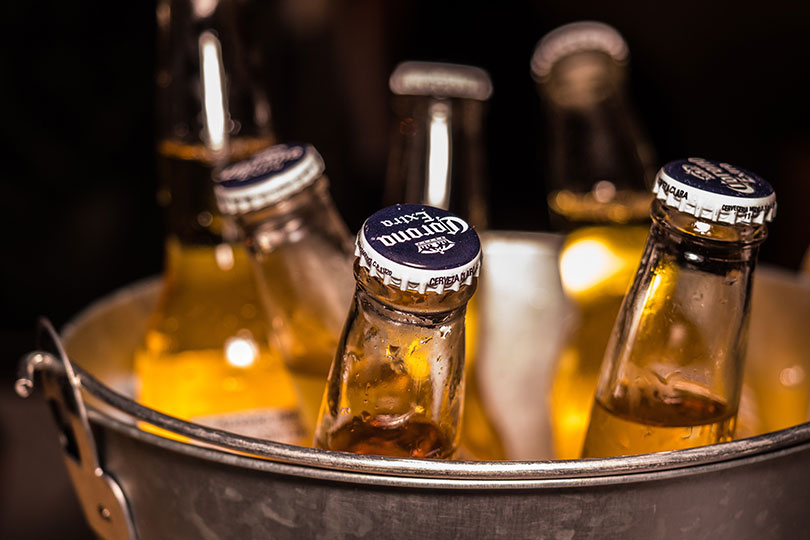 In the simplest terms, coronaviruses are a large family of viruses, which can cause illness. According to the Centers for Disease Control and Prevention, cases have ranged from mild to severe symptoms (fever, cough and shortness of breath), and even death. It's an epidemic that has people across the world worried. And understandably so. However, it also has people confused, in a particularly concerning way. Because believe it or not, some people seem to think the coronavirus is being caused by Corona beer…
What's the buzz
From January 18 to January 26, Google searches on the subject spiked substantially. In fact, in that period, searches for "corona beer virus" jumped 2,300 percent globally. Searches for "beer virus" jumped 744 percent and searches for "beer coronavirus" jumped 3,233 percent. And while there is absolutely no link between the coronavirus and Corona beer, the brand could actually suffer from their name's likeness to the virus.

To get to the bottom of this, a popular public relations firm tapped into insiders with a phone survey. They asked 737 American beer drinkers how they currently feel about Corona, and 38 percent of respondents said they "would not buy Corona under any circumstances." What's more, 16 percent admitted they were confused about whether or not Corona beer is related to the coronavirus.
But, take that with a grain of salt.
In response to the survey, Corona's parent brand, Constellation Brands, released a statement saying, "These claims simply do not reflect our business performance and consumer sentiment, which includes feedback from our distributor and retailer partners across the country."
A spokesperson also told CNBC, "While we empathize with those who have been impacted by this virus and continue to monitor the situation, our consumers, by and large, understand there's no linkage between the virus and our business."
They even claimed sales remain strong.
Why it's not "pitcher" perfect
Just before the coronavirus started spreading, Constellation began promoting their first-ever Corona seltzers. They budgeted more than $40 million to market the four flavors, which CEO Bill Newlands identified as "one of the biggest introduction spends that we've ever had."
Then, after the outbreak, the beer brand shared a promotional post on Twitter (that has since been deleted). The ad showcased four cans with a line of copy that read, "Coming ashore soon." And unfortunately, this marked the second wave of Corona's kerfuffle.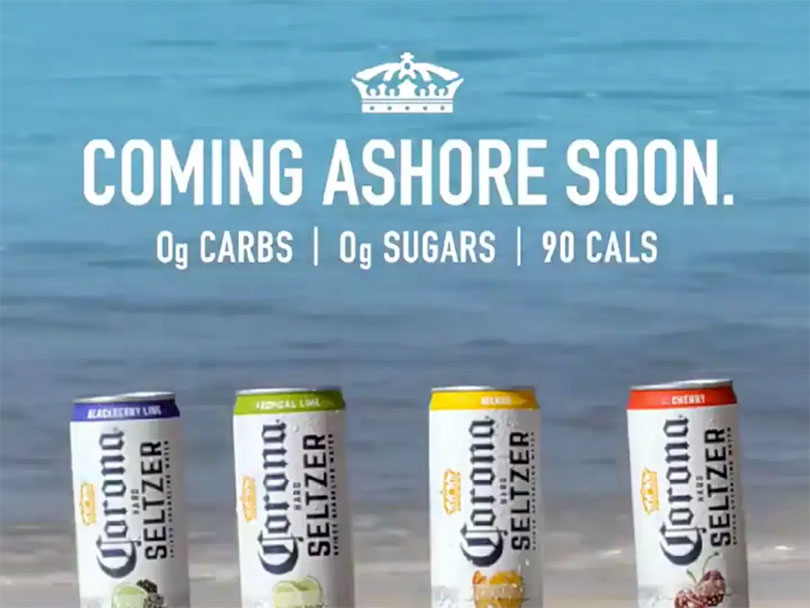 You see, the coronavirus, of course, originated overseas. But much like Corona seltzer, it has recently made its way to the U.S. That's why many Twitter users found this message to be ill-timed. Replies to the tweet mentioned that it was in poor taste, and that the brand should lay low for a while. Which is something Constellation has no intention of.
Spokesperson Stephanie McGuane told CNN Business, "Our advertising with Corona is consistent with the campaign we have been running for the last 30 years and is based off strong consumer sentiment."
Who fizzled out before
When it comes down to it, "Corona" means "crown" in Latin and Spanish. And the name "coronavirus" comes from the fact that, under a microscope, the virus has crown-like spikes. For scientific purposes, it's appropriately named, even if it does bare a resemblance to the beer.
Similarly, in the mid-1980s, the increased awareness of AIDS caused problems for Ayds, an appetite-suppressant candy pronounced the same way. The company had seen strong sales for years, but ultimately needed a new name after those profits dropped 50 percent.
The same goes for Isis, a mobile payment platform formed by AT&T, T-Mobile and Verizon. With extreme negative associations the terrorist group, the service was renamed in September 2014.
… here's hoping Corona has a much "hoppier" ending.
Have more questions about the coronavirus? As always, the CDC has up-to-date answers. Just like we do. For all the latest in all things marketing and advertising, subscribe to the Brogan Weekly Recap.