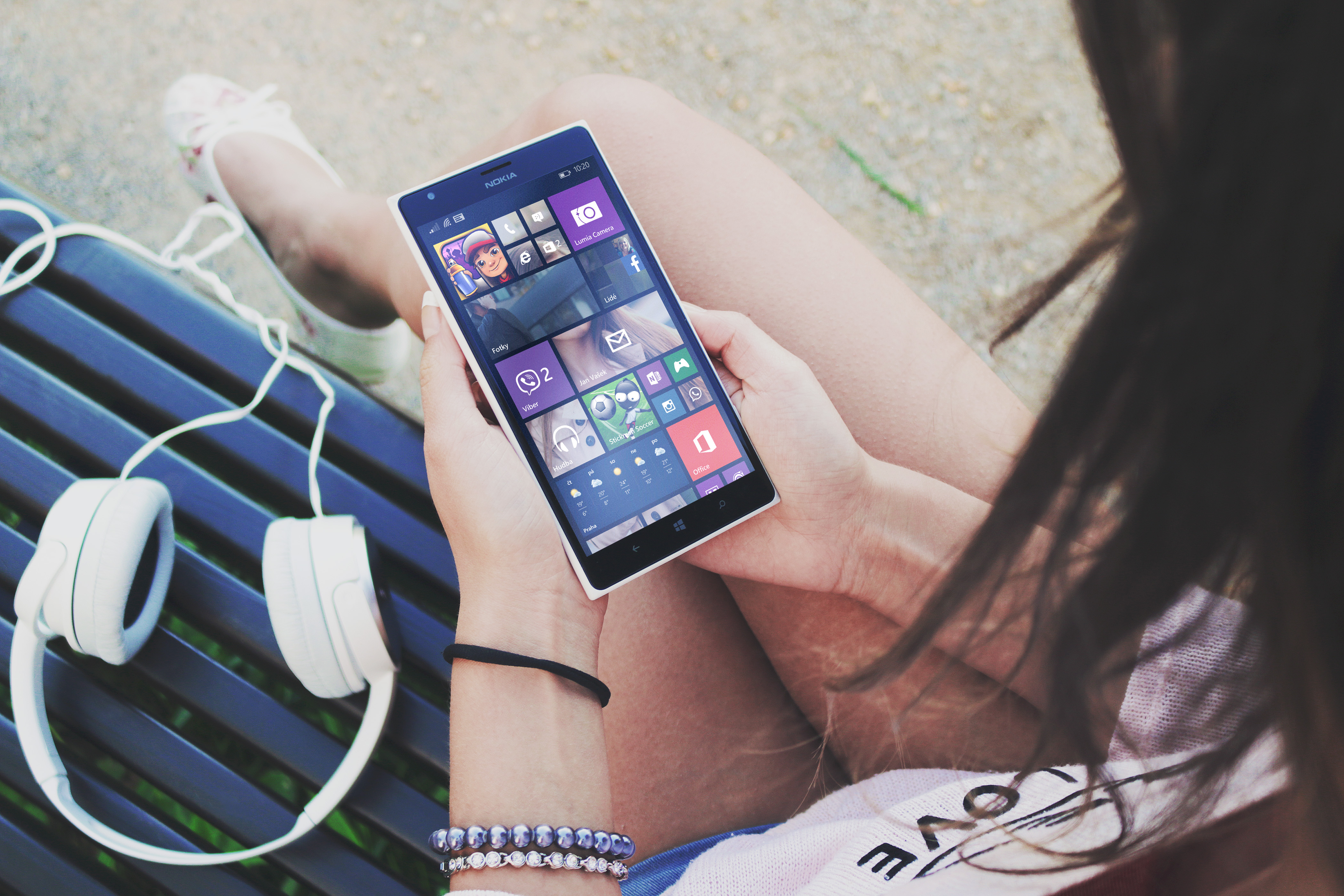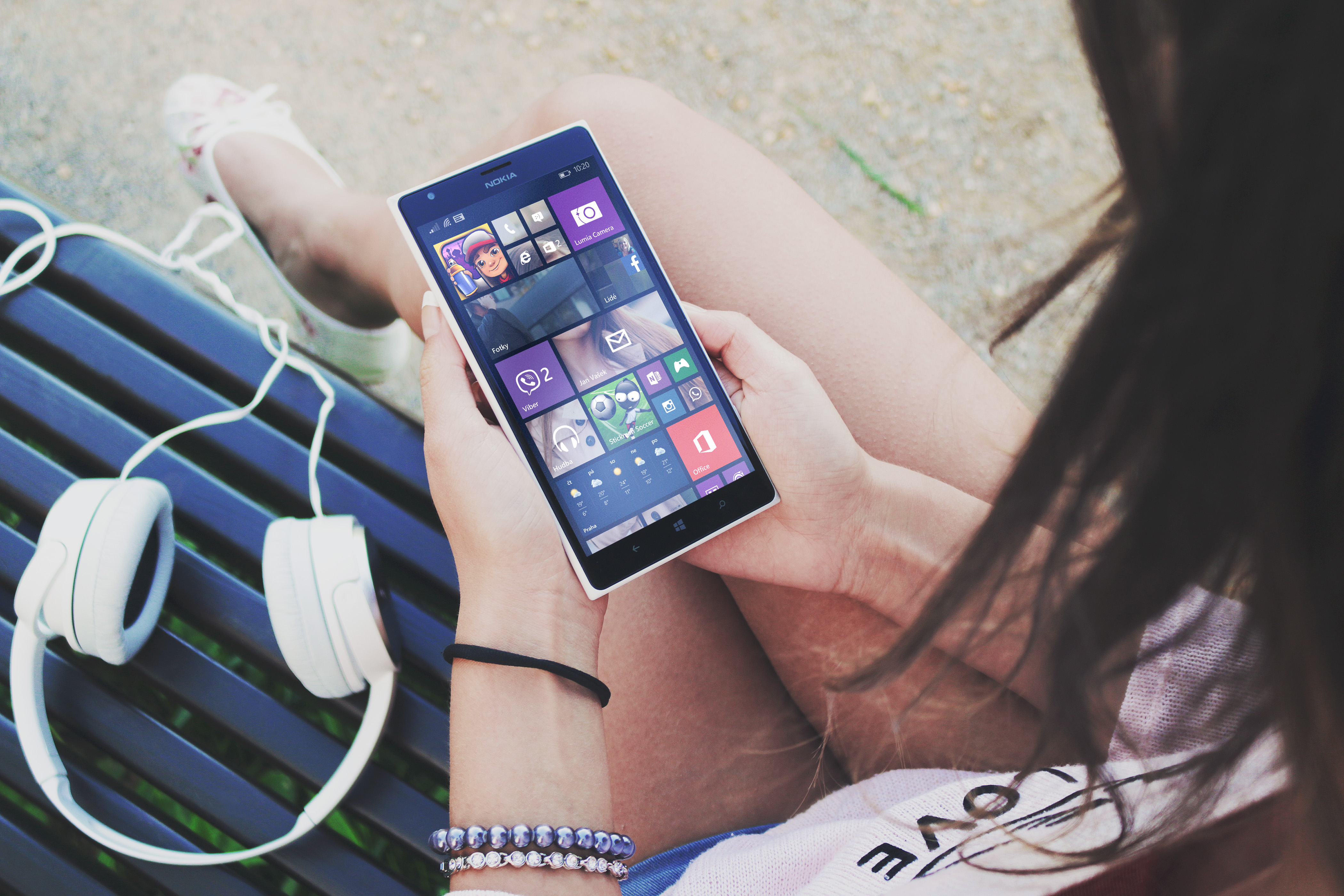 Are you an Image Fluent? Did you use an emoji (or emoticon) today? How about take a picture? Watch TV? See an advertisement? Look at a book, magazine, chart or symbol? Of course you did.
In this day in age, we are very much involved in communication. Whether we listen to the radio, email, or check in on social media, we communicate often. And according to a recent study, 93 percent of communication is nonverbal. Visuals heavily influence the way we communicate. But why?
Studies show that:
Livestrong identifies three benefits of visual communication: Immediacy, simplicity and flexibility. We process visuals faster than text, therefore visual communication is immediate. It's fast. It's also simple. You know that saying "an image is worth a thousand words?" Visual communications can simplify multiple messages (and those thousand words) in one image. Visuals are flexible in that the word "apple" cannot be easily identified by people from different countries, but the picture of an apple can be.
According to CEB Iconoculture research, nearly all Millennials say they use at least some visual communication. But they're not the only audience. Gen Xers, Boomers and Matures use visual communications frequently too. CEB Iconoculture calls them Image Fluents.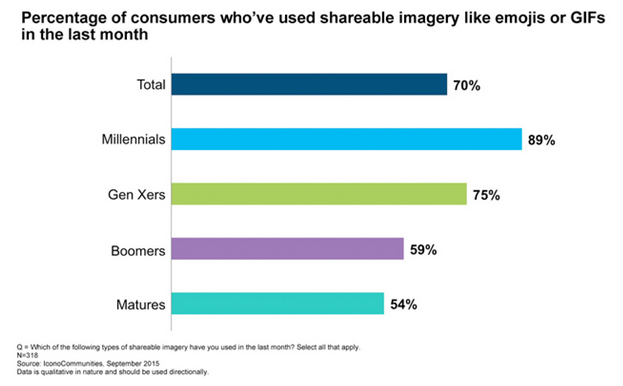 In some cases, images are easier to communicate with than words. When asked, 54 percent of respondents claimed that an image without words can accurately express how a person is feeling or acting.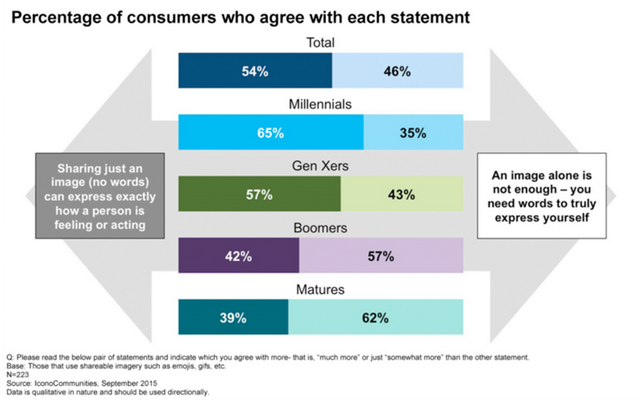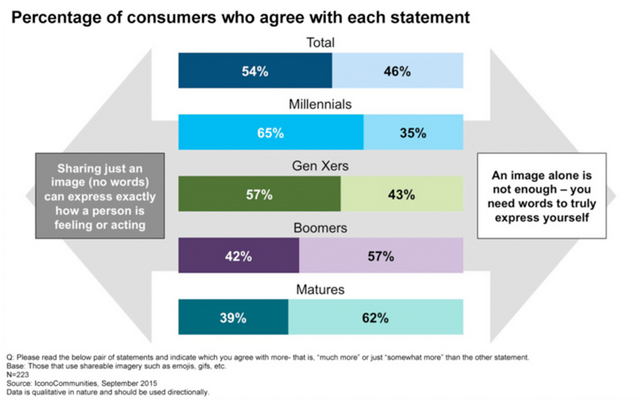 In this blog series, we will look at the common types of visuals consumers and brands use to communicate, explore where this trend is most popular (across social platforms), and take a look at how brands are incorporating this type of communication in their campaigns.
More on visual communication? There's a Facebook Reaction for that. Read here.