Visuals are a major component of social media marketing. According to HubSpot, visual content is more than 40 times more likely to be shared on social media than other types of content. HubSpot also found that 71 percent of online marketers use visual assets in their social media marketing.
But how does each platform fare for communicating with visuals. Let's take a look.
1. Twitter
According to Social Bakers, nearly six in 10 of Twitter's most followed brands tweeted out emojis during the fourth quarter of 2015.
The platform is becoming more visual due to the increased presence of promoted hashtags with custom emojis. If a user tweets a specific sponsored hashtag, a custom emoji will automatically appear. Several brands, celebrities and countries have taken to the platform to promote their news and announcements. What were Twitter's top moments? See here:
To announce the world premiere of Taylor Swift's "Bad Blood" music video, the performer and platform created a custom emoji in reference to a lyric from the song. The emoji of a bandage with a bullet hole which appeared after users typed in #BadBloodMusicVideo referred to the songstress' lyric "Band aids don't fix bullet holes." Not only did Taylor herself tweet the hashtag to promote her new song but followers alike did as well. The custom emoji was immediate, simple and flexible. It connected a visual element to the song, music video and singer.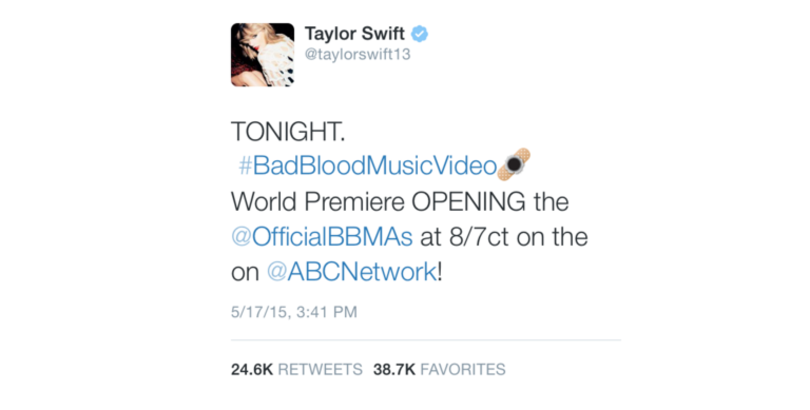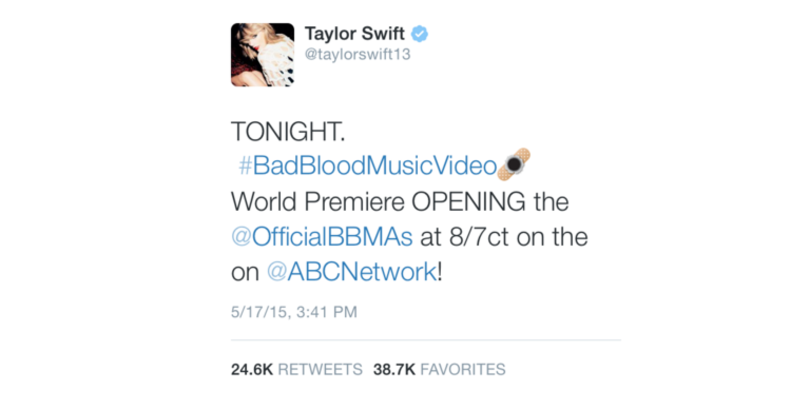 It's no surprise that Coca-Cola makes the list for top visual moments. The brand is known for creating iconic visual communications. From the cola drinking polar bears to Santa's beverage of choice, Coca-Cola is a pro at communicating visually. It would only be fitting that the brand's Share a Coke campaign on Twitter was one of record setting proportions. The brand's custom, promoted emoji set the record for the "World's Largest Cheers" during their promotion on Twitter with their first custom emoji. In the two days the promotion ran back in September, #ShareaCoke recorded more than 170,500 mentions globally.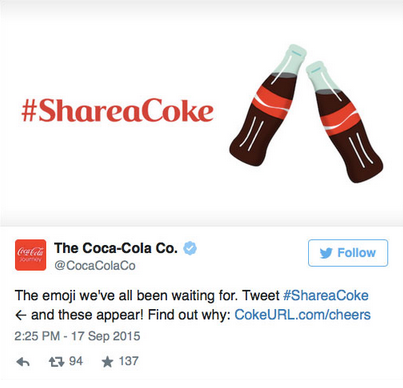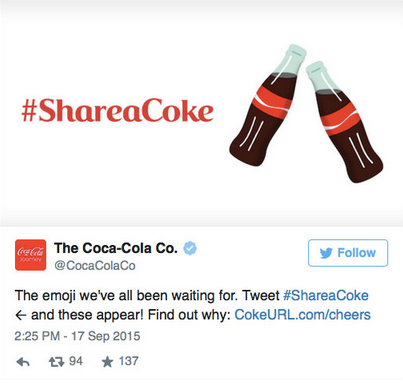 Other promotions included the start of the World Cup, the Star Wars Celebration in Anaheim and Super Bowl 50.
2. Facebook
According to HubSpot, posts with images see two times more engagement than those without. Brands are even promoting posts with visuals. Funny enough, promoted posts require a text rule per image. Every promoted image must have fewer than 20 percent of text, going to show that images speak louder than words.
Although known for their algorithm, Facebook is also known for being a visually communicative platform.
Facebook redesigned their like button to feature five more reactions: "love," "haha," "wow," "sad," and "angry". These reactions stem from the platform's decision to give users more ways to interact with posts. Noting that not every post is "likable," Facebook launched five of the most common universal reactions. Facebook Reactions allow users to give nonverbal cues as to how they are reacting to a brand or users posts. Reactions will offer insight as to how consumers or specific audiences are reacting to different types of content.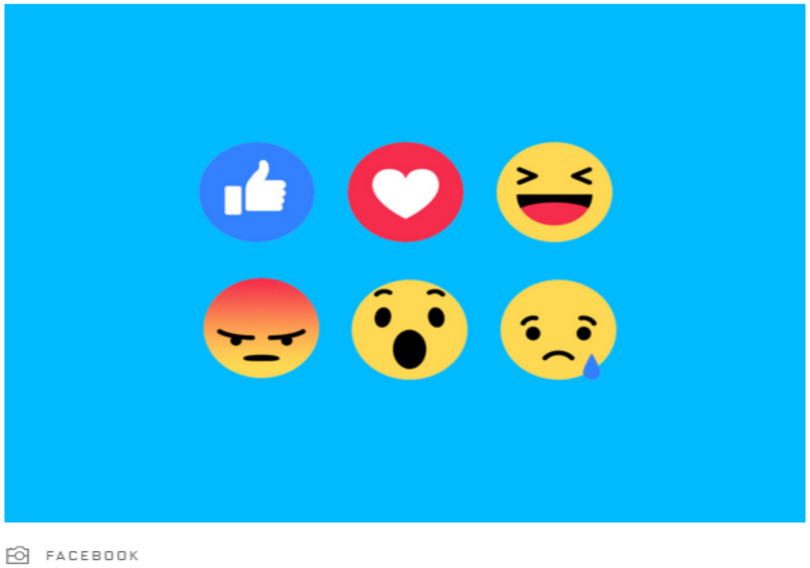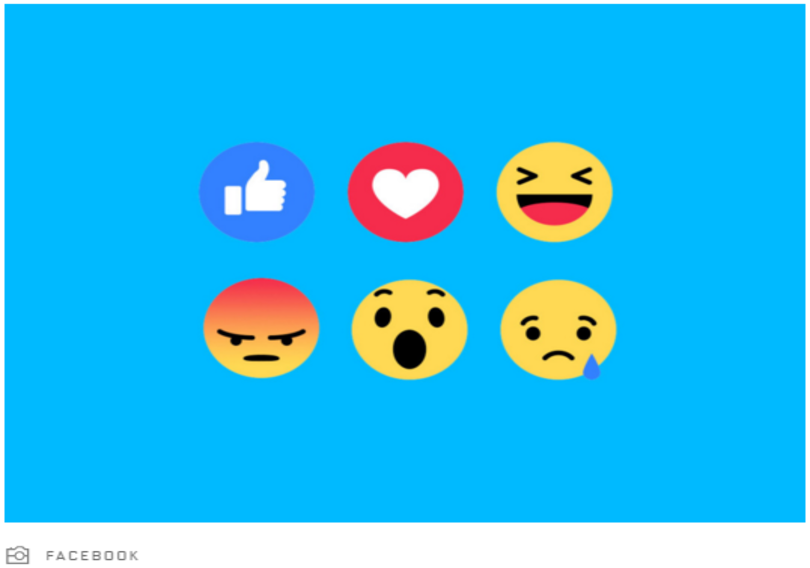 As a brand, Reactions will be included in paid post recaps and metrics, and can be broken down further by looking at the Page Insights tab. Other things to note, you cannot hide or turn off certain Reactions (say "sad or "angry"). However, content and context may be a clue as to what triggers specific Reactions over another. For example, consumers may choose "sad" if a friend is ill or if their favorite team loses the game.
Each Facebook user starts out with a basic set of stickers that includes different emoticon smiley faces. Users can expand their collection by downloading other sticker packs from the Facebook Sticker Store. These visuals can be included in their wall posts or through the messaging feature to their FB friends. Collections are coordinated by the season or for major events. During March, fans would see the following stickers based on the popularity of March Madness and also the long anticipated release of Batman V Superman.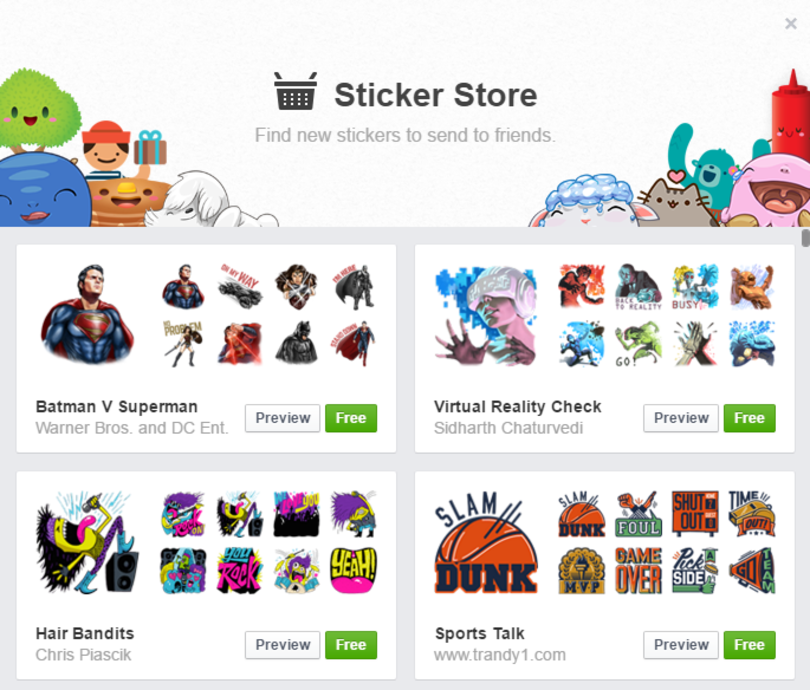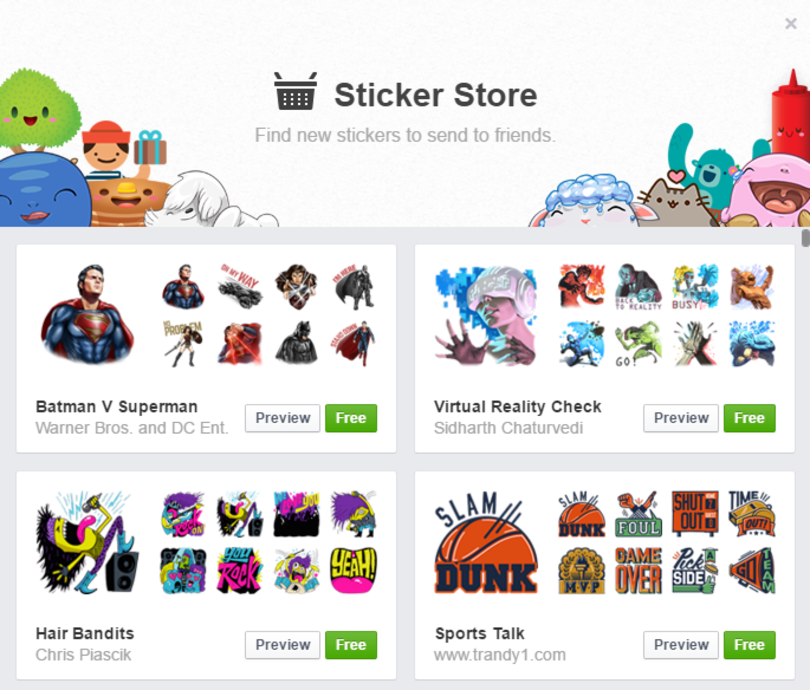 3. Instagram
Last year, Instagram went to great lengths to update their platform to allow more visual sharing. From teasing to officially launching sponsored ad formats, and supporting landscape and portrait oriented images, Instagram has updated their platform to be even more visual. One major improvement was made to Instagram Direct, a messaging feature that allows users to share moments with their followers. This feature now supports sending pictures and larger-than-life emoji sharing, for when no words can describe your sentiments. Heart-eyed cat face anyone?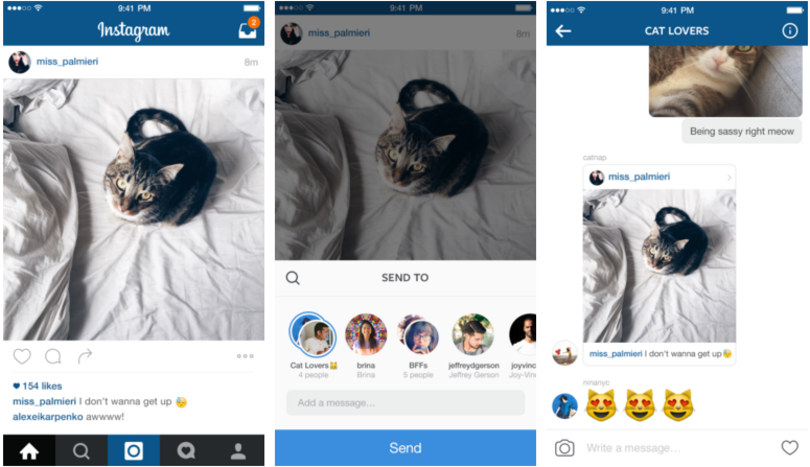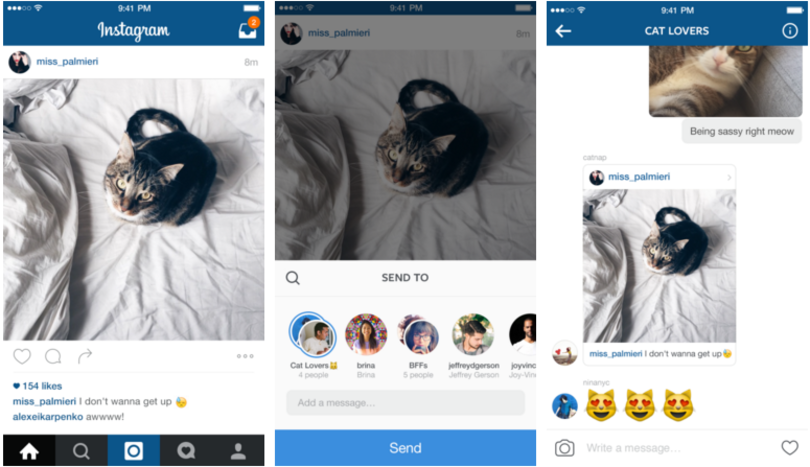 The visual platform got even more visual when they updated their network to support hashtagging emojis. Users and brands can hashtag their posts using any and all emojis, allowing users to search by emoji as well. Within the first month of this update, individual emojis were hashtagged 6.4 million times.
4. Snapchat
Need to add an emoji to your snaps? Snapchat allows users to use emojis in each snap. Users can use oversized emojis, a single emoji, or a whole row of them.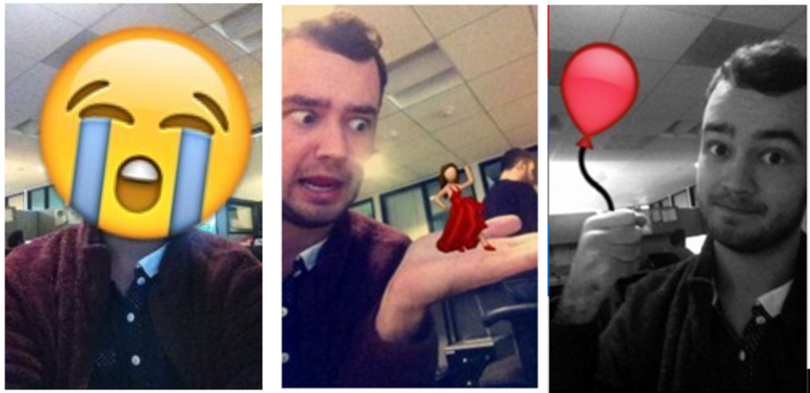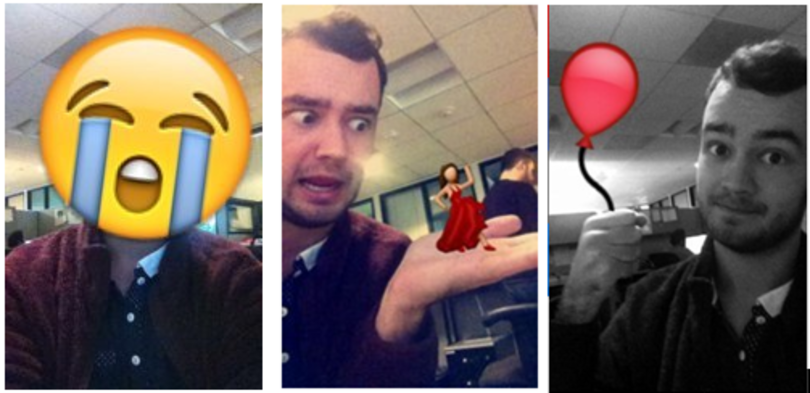 Geofilters are exactly as they sound. They are filters made for specific geographic locations. Users can use premade filters for their city, university, local landmark or other public locations, or they can purchase On-Demand Geofilters for their business or event and create their own.
How do you (or your brand) share on social? With a (custom) emoji? Geofilter? Sticker? Let us know in the comments below.
Need more on visuals and branding? Check out our last blog post: Comunicating with visuals: A branded conversation.