It's not just consumers who are talking in visuals. Brands are, too.
Today, brands are finding more ways to communicate and share their story visually. They're even inclined as to create their own branded emojis. Digiday refers to this as the "emoji bubble," as 250 brands have created their own emoji keyboards already.
But, brands aren't stopping there. From press releases to microsite education, they're using emojis in most of their branded communications. Take a look:
1. Chevy's Emoji Press Release.
In the summer of 2015, Chevrolet published a press release written entirely in emojis. In a statement, Chevy explained, "Words alone can't describe the new 2016 Chevrolet Cruze, so to celebrate its upcoming reveal, the media advisory is being issued in emoji, the small emotionally expressive digital images and icons in electronic communication."
Can you decode it?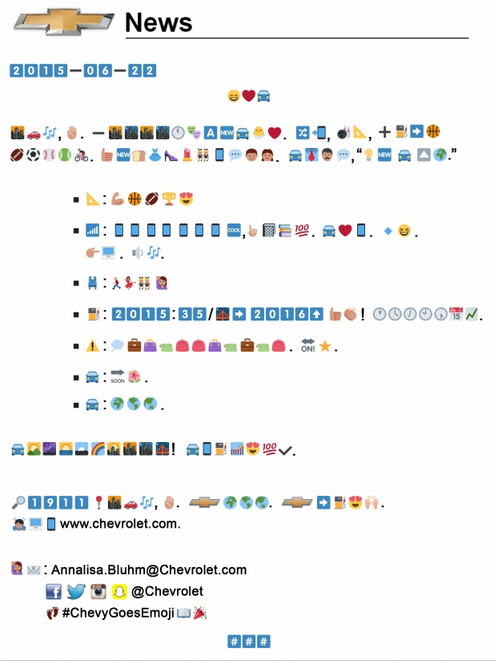 2. Domino's Emoji Pizza Ordering.
Can you really order a pizza with an emoji? The answer: Yes. Domino's allows customers to sync their Twitter handle with their Domino's Pizza Profile, allowing them to order and confirm their pizza delivery. You can even order via text. See here:
3. Luv's Momoji Keyboard.
Parenting just got a lot more emoji-tional. Words alone can't describe the emotional roller-coaster that is parenting. From baby's first words to baby's first tantrum, you bet there's an emoji for that.
Introducing, "Momoji." Luv's personalized parenting keyboard that features everything from breast pumps to baby food, strollers to stuffed animals.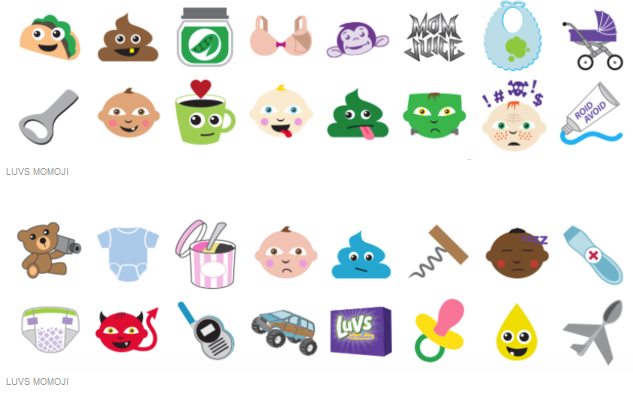 4. Eggo's Waffle Eggojis.
In their efforts to engage with Millennials, Eggo has whipped up a fresh batch of "eggojis," the brands first set of emoji communications. Eggo tested these emojis in a 90 day trial period last year and noted nearly 1,000 mentions, as users were hungry for more.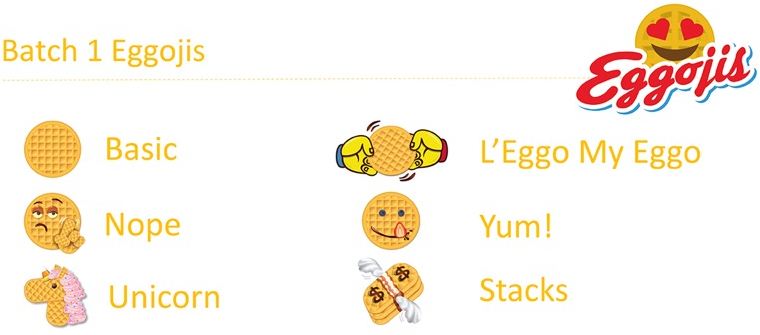 5. Deadpool movie announcement.
Taking a tongue-in-cheek approach, Twentieth Century Fox decided to promote their new movie, Deadpool, non-traditionally.  Although their mediums, like outdoor boards, were tradition, their advertising was not. Outdoor boards featured the emoji combination below to promote the film.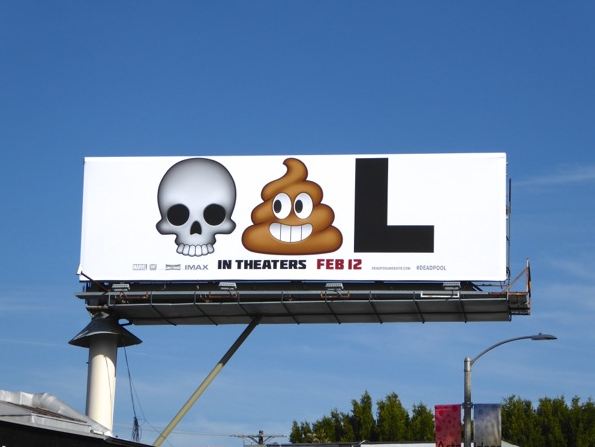 6. General Electric's Emoji Science.
Taking emojis in an educational direction, General Electric has teamed up with popular science educator, Bill Nye, to teach students and young consumers about science and experiments.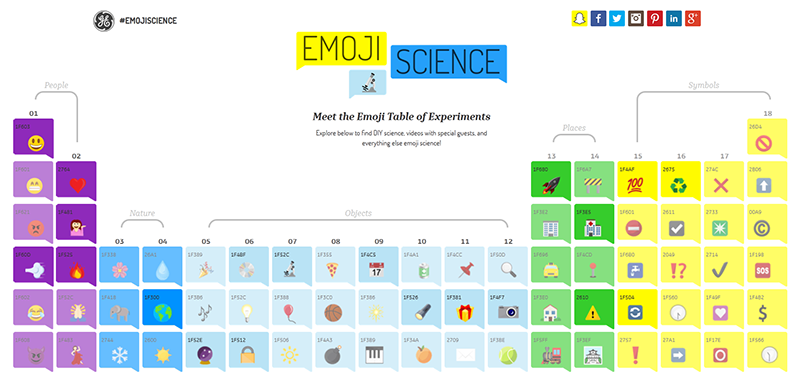 Other brands entering the emoji conversation include Durex, IKEA and Burger King. Celebrities too are joining the emoji band wagon to tell their story visually. Kim Kardashian Kimojis, anyone?
What are your thoughts? Have emojis reached their peak? Let us know in the comments below.
Meanwhile, catch up on the last post in this series here.