You know you're from Michigan when you hold up your hands (remember the Upper Peninsula too) and point to where you live. Everybody gets it. I'm sure people are envious when I'm talking to someone from a state like Indiana that isn't so graphically accessible. We took it further. We noticed you could find a leaf that looked like Michigan. Or an artist's palette. Or a bunch of grapes. Our clients at the Michigan Travel Bureau (as Travel Michigan was called then) saw the potential and fun of it. The "Shapes Campaign" became a great poster/print series with very long legs that helped describe all the fun activities and events you could do on a visit to, uh right, Michigan. It was almost as much fun to work on as it was to be on a beach or sailing or skiing or…
We managed to generate "way beyond expectations" numbers of phone calls and a great ROI for a very modest budget. And phone calls meant visits. And visits meant applause (clap, clap, clap). Hands and thumbs up from the travel industry.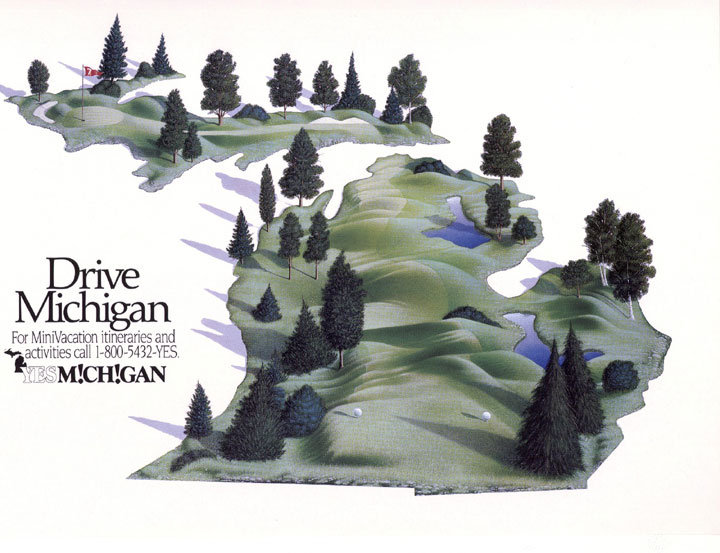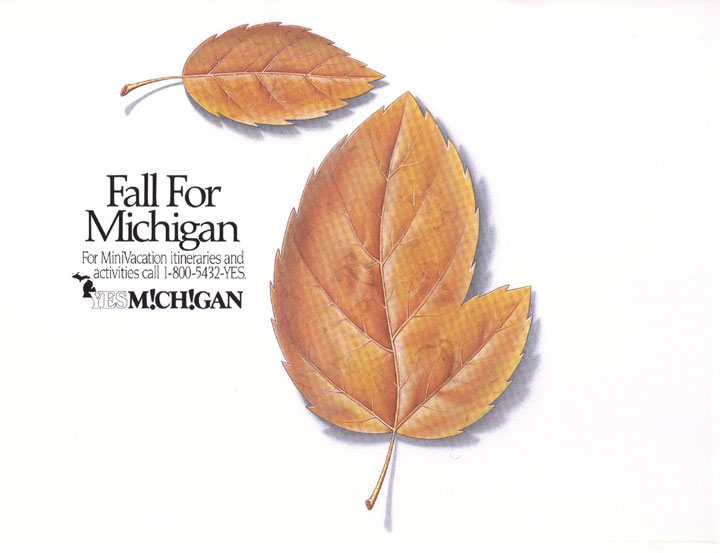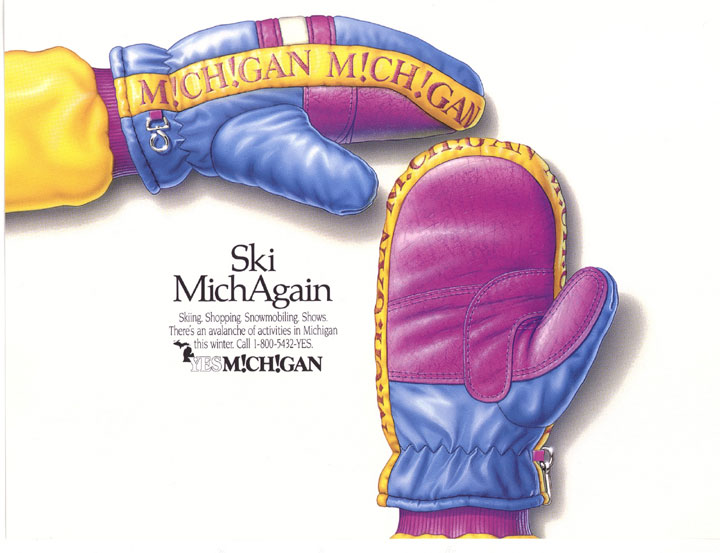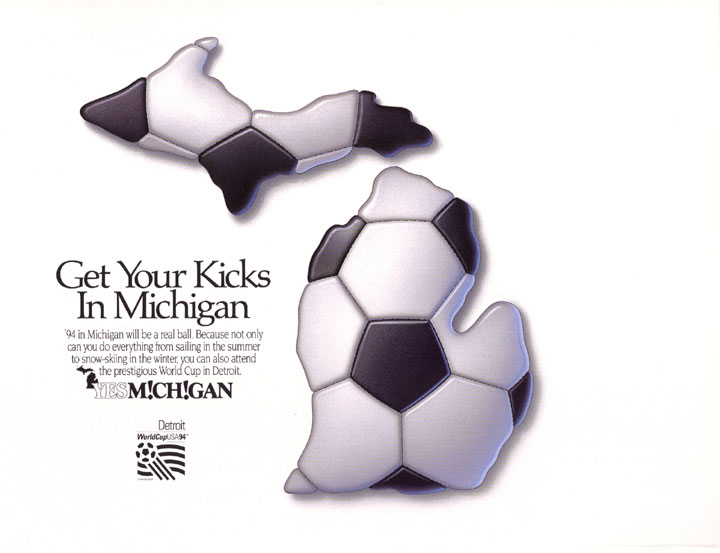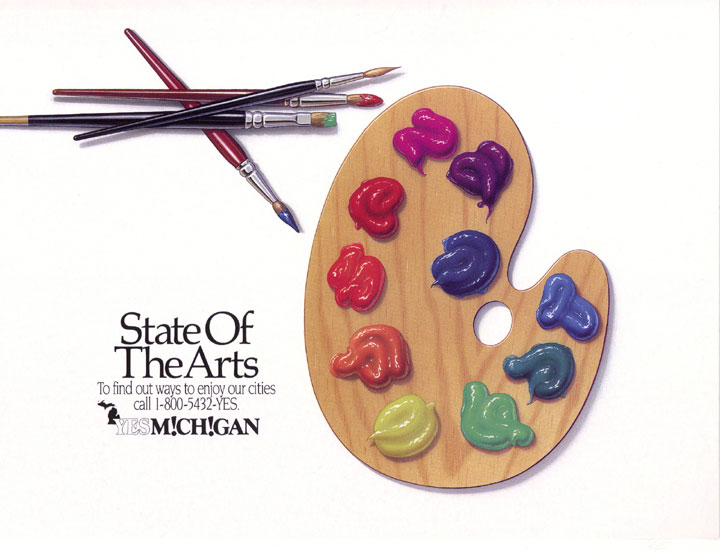 To see the rest of the 30 Best of Brogan, visit our original post in this series: Celebrating 30 years of creative advertising.