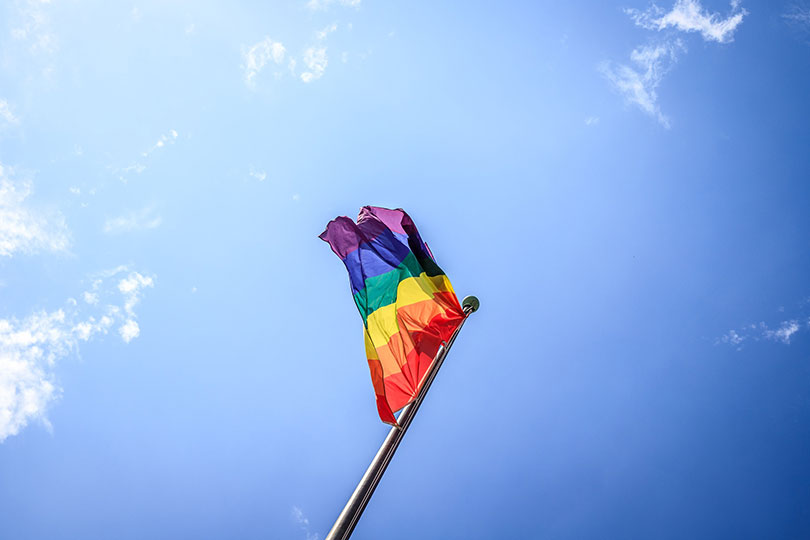 Rainbows. We wear them and wave them, and now, thanks to Canada-based bank BMO Financial Group (with agency FCB Canada), we can deposit them.
In celebration of Pride Month and in support of the LGBTQ+ community, BMO is doing more than just changing the colors of their logo. In addition, they've launched a cause marketing campaign that invites people across the world – regardless of where they bank – to deposit pictures of rainbows, just like they'd deposit a check. Whether they're in the sky, on shirts, socks, streets, stickers or flags, photos of rainbows can be uploaded to the "Rainbow Deposits" app and converted into $1 donations to Rainbow Railroad, a non-profit that helps LGBTQ+ people living in oppressive regions, up to $50,000 CAD.
Featuring essential information, a gallery of rainbow photos and a real-time tracker of funds raised for Rainbow Railroad, the campaign landing page also outlines other actions BMO is taking to support those who identify as LGBTQ+. With True Name™ by Mastercard, for example, customers can match the name on their credit or debit card to their true identity. Additionally, BMO notes they're actively working to remove any barriers to inclusion, with a five-year goal to increase workforce representation.
During Pride Month, it's these meaningful and tangible actions that separate BMO from brands who simply chime in on the LGBTQ+ conversation – often getting accused of "rainbow washing" and eliciting public pushback. But, it's also a time to recognize brands who represent LGBTQ+ individuals in their advertising all year long.
In 2021, Rich Ferraro, chief communications officer at GLAAD, said, "There's power in brands participating in Pride Month, and it's important for their employees and their consumers to see support for the community during Pride Month. But it can't just be during Pride Month. If a brand doesn't have a 365-day-a-year plan for LGBTQ inclusion, they really need to prioritize that over prioritizing a one-off Pride campaign."
To see how other brands are supporting social issues, subscribe to the Brogan blog and get an email each time we share an update.