We're taking stock in a year well spent and a job well done. We provoked. We tested. We challenged. And we learned a lot along the way. Together with our clients, we connected with consumers to help improve their lives and their communities. Best job ever.
Delta Dental of Michigan turns 60.
Delta Dental of Michigan in 2017 celebrated six decades of promoting oral health and dental care in the state. To mark the happy occasion, we captured life moments since 1957 that made us smile—family, holidays, beaches, babies and more. The decades are punctuated with changing fashions and hairstyles, prompting more reasons to smile at the memory of leisure suits and permanents' past.
Henry Ford Health System pioneers Precision Medicine to treat cancer.
Precision Medicine is part of our country's Cancer Moonshot initiative. So when Henry Ford took on a leadership role to bring the Cancer Moonshot's vision of improved cancer treatment to the Midwest, it was a big deal. In short, Precision Medicine enables physicians to customize cancer care based on the patient's DNA and specific cancer. This means more highly advanced options for patients, many even with some of the most critical diagnoses.
Delta Dental of Arkansas gives Medicaid eligible a million reasons to join network.
When the state of Arkansas decided to get out of the Medicaid dental benefits business, Delta Dental of Arkansas was ready to serve. With the state's most extensive dentist network and broad philanthropic outreach, Delta Dental of Arkansas is uniquely positioned to care for the state's most vulnerable population. But the insurer wasn't about to leave such an important decision up to fate. So the company invested in a campaign to illustrate the many ways the local company is the obvious consumer choice.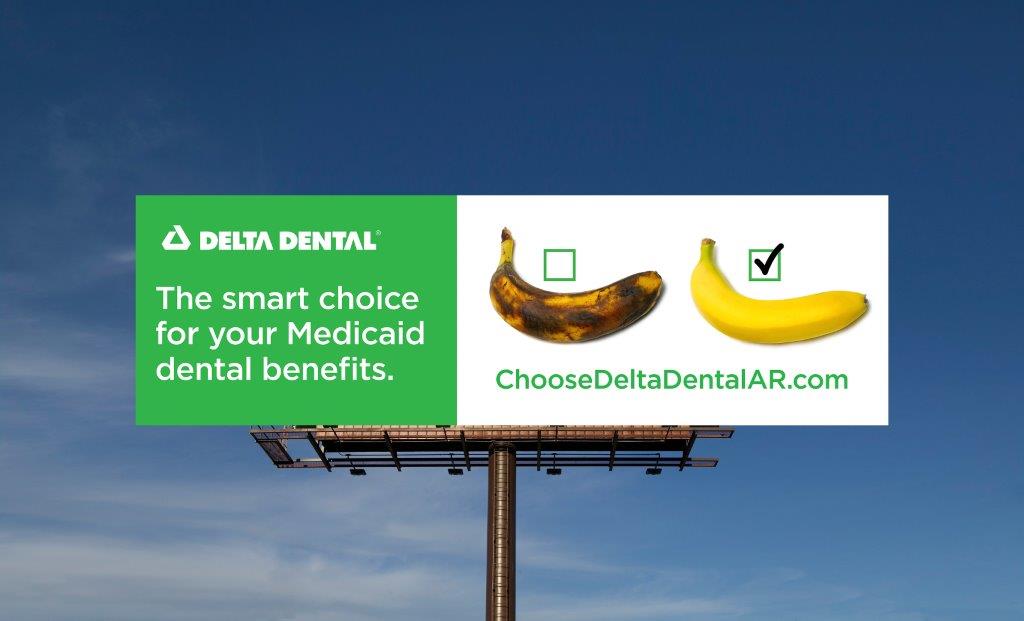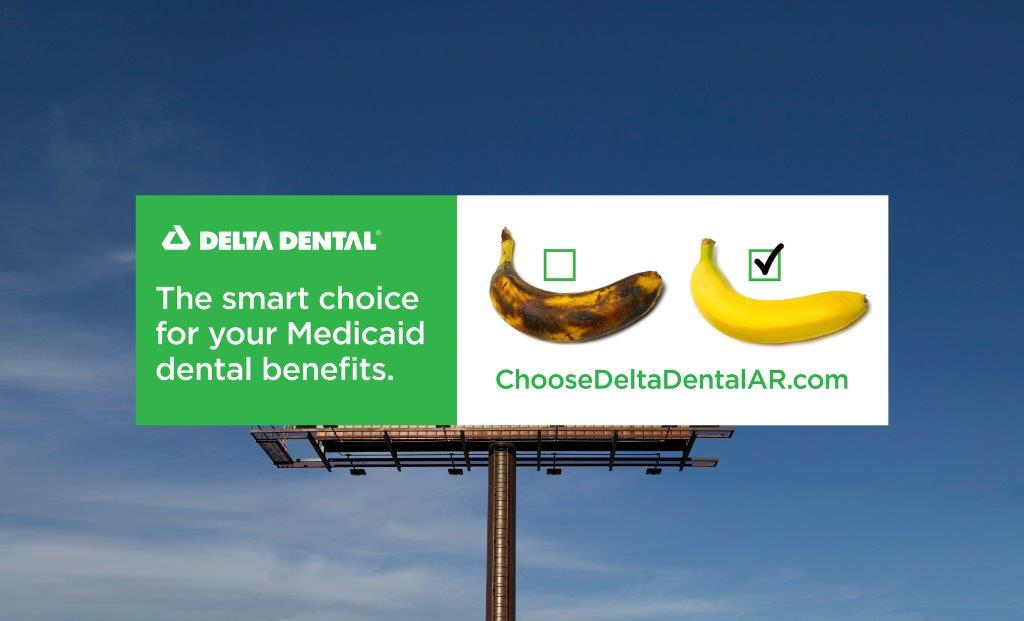 Impaired driving sobers up with a shot of virtual reality.
Killing someone while impaired is the number one fear of those who drink and drive. But drivers continue to fool themselves into believing they're capable of driving when impaired, according to research. Some even think they're better drivers.
The facts say otherwise. Impaired drivers are responsible for about a third of Michigan traffic fatalities. Of the 893 fatal crashes in Michigan in 2015, 271 (30.3 percent) were alcohol-related, involving at least one drinking driver or pedestrian.
The Office of Highway Safety and Planning has employed various strategies to end drunk driving, including the fear of manslaughter. This year, we took it a step further. With the help of virtual reality, we invited viewers to consider a typical bar scene and spot the drunk driver whose night would end by taking three innocent lives while behind the wheel. The campaign encourages drinkers to make a plan to get home safely rather than tempt fate.
https://www.youtube.com/user/OHSP
In addition to some traditional elements, the media strategy included cross-screen digital, Snapchat, connected TV, Facebook, Instagram, audio streaming, video streaming, YouTube and a rich mobile experience.
Henry Ford Health System drafted to be official team of Detroit Pistons.
In 2017, Henry Ford became the official health care provider for the Detroit Pistons. Under the multi-year contract, Henry Ford is building a state-of-the-art training, rehabilitation and sports medicine complex in the New Center area of Detroit.
"We have always believed that investing in our community and supporting our neighbors is vital to the healthcare we provide," said Wright L. Lassiter III, president and CEO of Henry Ford. "We are so pleased to partner with the Pistons on this exciting new venture to combine Henry Ford's medical excellence and innovation with a world class facility to serve our community for years to come."
Patients will continue to have access to Henry Ford's true "team medicine" approach at the new sports medicine facility. The Henry Ford team includes traditional sports medicine experts—orthopedic surgeons, athletic trainers, and nutritionists—and a broad range of other specialists with additional training in sports medicine, including cardiology and pulmonary care, ophthalmology and complex spinal care, pain management and sleep medicine.
So while you may never make it to the NBA, now you can enjoy the same level of big league health care at Henry Ford.
Take that, lizard. Frankenmuth Insurance targets competitors with precision.
How can a regional insurance carrier compete with national brands that flaunt billion dollar ad budgets? Very selectively. Frankenmuth Insurance doesn't aspire to compete with all insurance brands, only those who compete for their consumers. So our marketing strategy has to be incredibly precise. We've used a variety of digital tactics to do this in the past, among other things. But this year we met a new friend that enables Frankenmuth to go head-to-head with big brands like the lizard one and the red lipsticked gal. It's called competitive conquesting.
Competitive conquesting uses Nielsen collected data from IP Addresses to serve digital ads—both video and animated gifs—to consumers who have recently been exposed to competitors' TV ads. Duck, duck, Frankenmuth Insurance.

Covenant HealthCare number one in orthopaedic care.
Covenant HeathCare leads the Great Lakes Bay Region in comprehensive orthopaedic care. Patients come for miles to access the system's surgeons and physicians. News this important demands to be shared, especially when demand for joint replacements is growing. This because implants today are more flexible and last longer, so patients are less likely to delay surgery and enjoy a more active lifestyle.
For those fretting about healthcare reform, MiCare Champions.
Concerned about the state of affairs for healthcare reform? Wondering how it's all going to shake out, but feeling helpless and unsure how to get involved? Our client, Michigan Health & Hospital Association (MHA), gets it—and has just the answer for you. It's called "MiCare Champions." This is the network of citizens they developed to engage in advocacy efforts to protect affordable healthcare in Michigan. Our job was to develop a public advocacy campaign to build this network.
Because vaccination has become an emotional issue, I Vaccinate.
Parents spend every day trying to make the right decisions for their children. Recognizing this fundamental truth, the Michigan Department of Health and Human Services and the Franny Strong Foundation asked us to develop a campaign that would equip parents with the information they need to make the right decision for their children about vaccines. The testimonial-based strategy was executed via video, radio, outdoor and digital mediums and grounded in a website.
FixMiState already.
Turns out, the Flint Water Crisis is only the tip of the iceberg. Michigan has significant infrastructure problems. From drinking water systems to stormwater and wastewater sewer systems, to roads, bridges and dams, most of the state's infrastructure is old or seriously outdated. Together with our partner Martin Waymire, Brogan worked with Michigan Infrastructure & Transportation Association to produce video, digital content and a website to raise awareness and promote action.