"Is it better to blog badly than to not blog at all?"
This question was posed to us at a recent meeting with a prospective client. Blogs being an integral part of successful inbound marketing strategy, our gut reaction was "no." Blogs and assorted content marketing tactics should be carefully constructed to attract the right traffic to your site, nurture visitors and convert them into customers.
Still we wanted to see what others had to say on the topic. Perhaps even poorly written content can serve a purpose of increasing indexed pages and elevating search rank?
What we found is that our new friends are not alone. While content marketing is gaining increasing share of budget, marketers are flummoxed about how to effectively implement blogs and related tactics to boost site performance.
According to a recent study by the Content Marketing Institute and MarketingProfs, 90 percent of B2C marketers are using content marketing – a primary tactic of which includes blogging. Still, only 34 percent consider themselves effective at it. In other words, less than half believe their efforts are making any headway toward increasing web traffic, generating qualified leads and growing overall brand awareness.
Failure isn't grounds for dismissal, apparently, as 69 percent of the least effective marketers plan to increase spending on content marketing this year—most popularly, social media, website articles, eNewsletters, blogs, videos and in-person events.
But content marketing doesn't work like traditional media. Increased advertising spending on TV and radio may add necessary weight to boost brand exposure and drive consideration. Simply adding more content to your website for the sake of content marketing will not.
Search engines have a special place for poor quality content, buried deep into results pages. Worse yet, they ignore your content altogether, and it's not indexed. It's the ultimate snub, having your content deemed irrelevant to the entire Internet community. Ouch.
So what's the difference between rich and wretched content marketing? Strategy and a dedicated champion. Those marketers who reported success have a documented strategy (60 percent) and content chief (85 percent). They're building content with a purpose, as well as a passion. Their content attracts their ideal customer and helps nurture a relationship with the brand.
Patagonia's content marketing strategy complements the high-end retailer's mission to build great products without causing unnecessary harm to the environment. The company blog, The Cleanest Line, encourages dialogue about brand products, related outdoor activities, and environmental issues. The content is inspiring and transparent, fostering greater brand affinity.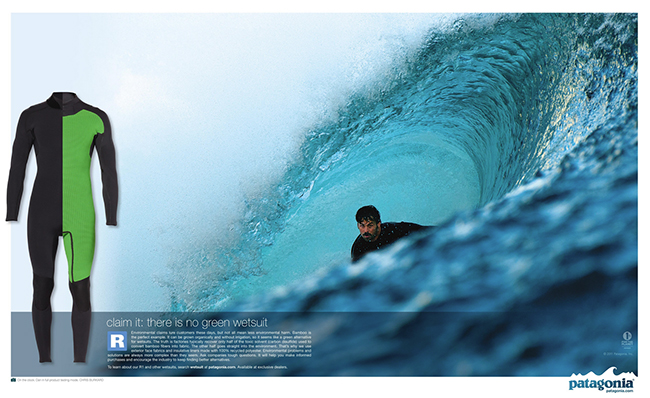 The Cleveland Clinic website is the Disney World of patient-centered content. Content is structured around the medical center's core competencies, with eNewsletters, articles, graphics, interactive tools, news releases, physician insights and more. Visitors are attracted to the site organically by the expert insights that run deep throughout the HealthHub. Social media sharing icons make it easy to engage with content. There's a lot going on here, but the site architecture makes it easy to navigate.
Quirky community grocery store Trader Joe's website serves prospects and customers a steady diet of seasonal recipes, while the Fearless Flyer features new and popular products. Consumers get useful snippets that are simple to share, print or save for future use. Social sharing buttons ease how content spreads. Other onsite features include the top-rated customer products and local events. Onsite rating and sharing helps establish a community feel, consistent with the Trader Joe's brand. Moreover, their content continues to pull consumers back to their site, sparking consideration and driving sales.
Content marketing is worth the investment. Studies show that 68 percent of consumers read brand content. Blogging is a proving a particularly powerful content marketing tactic. B2Cs that blog report 88 percent more leads per month than companies that don't blog (CMS Wire).
Consumers clearly want a more intimate relationship with their favorite merchants and service providers. But they don't want to mislead to a site or follow a rogue link to nowhere. Like any investment, content marketing needs to be approached with rigor and implemented with discipline to yield meaningful results.
Until you've sorted out your content marketing strategy, it's best to stop publishing blogs and content altogether.