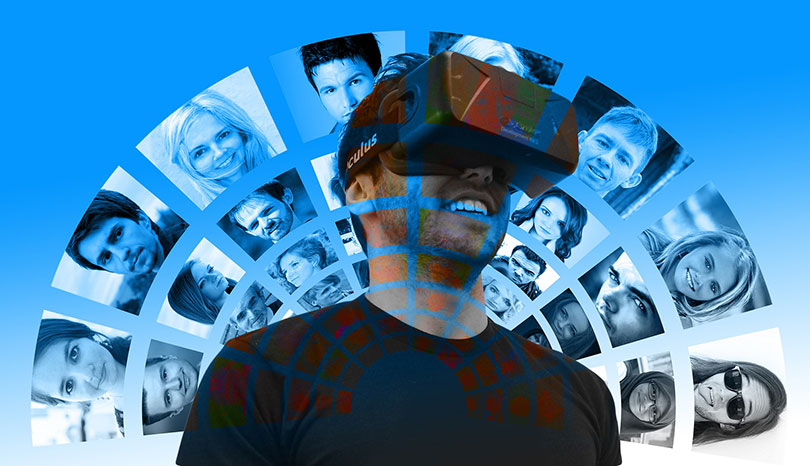 Virtual reality (VR) is popping up across markets from healthcare to travel. Now it's creeping into nightlife as clubs and bars attempt to attract a waning Millennial market.
The VR tactics are varied, from VR gaming in a bar setting to part of the drinking experience itself. The MGM Grand offers an immersive VR gaming course at its Level Up bar. Powered by Zero Latency, up to eight players are transported simultaneously to an immersive universe at an epic scale where "exciting, social adventures await." Players compete and fight the undead and killer robots over topsy turvey pathways.
Bacardi and Virgin Atlantic collaborated to create an "Immersive Digital 360 Drinks Experience" at Virgin Clubhouses. Users are invited to visit premier bars around the world while waiting for a flight. Imagine ordering a fennel cocktail at La Guardia, putting on a pair of VR goggles and watching a mixologist at the Walker Inn in Los Angeles mix it up. By the time your two-minute VR experience concludes, your trendy drink is waiting for you IRL.
Brooklyn is also on top of the trend with a VR arcade, appropriately named VRBAR. This venue seems to focus more on the number of different gaming journeys one can take and less on the drinking aspect. VRBAR offers over 15 different experiences, from painting a masterpiece to climbing Mount Everest.
Brogan & Partners recently produced a VR spot for our client, the Michigan Office of Highway Safety Planning targeted at the nightlife inclined. The short film encourages people to "Do a 360" before heading out, using designated drivers, rideshares and other safe options to drink responsibly.
The interactive video can be found at www.michigan.gov/360.
"The Office of Highway Safety Planning works hard to stay ahead of the curve when it comes to communicating about how we can reduce drunk driving by encouraging people, especially young adults, to make a plan to get home safely," said Michael L. Prince, OHSP director. "By asking people to 'Do a 360' we hope to bring a unique perspective to the issue of drunk driving and encourage people to make the right decision by finding a safe ride home."
VR is an experience. It can help take your brand story or campaign to a new level, adding emotional depth and increased consumer motivation. It has tremendous possibility across many markets. Where will it take your brand?