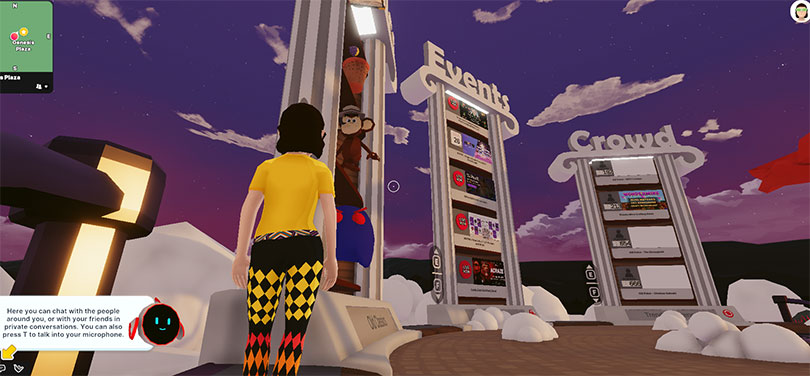 A few years ago, only techies were talking about the Metaverse. Today, even my husband (who still uses a flip phone) has heard of it. But just because we've heard about it doesn't mean we know what it is, exactly.
If you don't either, don't feel bad. Even Metaverse experts are at a loss to define it. Part of the confusion stems from the fact that some experts define the Metaverse as they predict it will be in the future, while others describe it in its current fledgling state.
We'll kick off our introduction to the Metaverse by offering both of these definitions:
Definition of the ideal Metaverse of the future: A shared, interactive virtual space, made possible by virtual reality (VR) and augmented reality (AR) technology, which is hyper-realistic and immersive. In this ideal interconnected Metaverse, you can enter and move effortlessly from one virtual experience to another, and your digital life and physical life will work together seamlessly.
Definition of the current Metaverse: A shared, interactive virtual space, made possibly by VR and AR technology, which exists in distinct, siloed worlds branded by different makers. Depending on the makers, the graphics range from primitive to hyper-realistic.
The biggest players in the Metaverse.
Not surprisingly, Meta is one of the biggest forces in the Metaverse. The company is putting a lot of its eggs in the virtual basket: 20% of all Meta/Facebook employees are working on VR and AR technology in the company's Reality Labs division. Meta makes MetaQuest VR headsets (formerly called Oculus Quest).
Most of the other big players in the Metaverse are game companies: Fortnite, EA Games, Minecraft, Roblox, Nintendo, Ubisoft, etc. Another big player is Decentraland, a sort of mini-Metaverse, which has stores, entertainment venues, amusement parks, and games, as well as virtual real estate available for purchase. Decentraland, Roblox and Fortnite all have their own currency, and Decentraland even has a form of government, called the DAO (Decentralized Autonomous Organization).
How do I get into the Metaverse?
For your first introduction to the Metaverse, you can just access the sites of the players above using your computer or game system. But to get the most immersive, realistic experience, a VR headset is your best bet.
What's happening in the Metaverse?
Pick something you like to do in the real world, and chances are it's either already happening in the Metaverse, or some company is working on making it happen.
Concerts: In 2020, Fortnite hosted the Travis Scott "Astronomical" virtual concert. 12.3 million viewers tuned in for the live event, and 27.7 million watched afterward.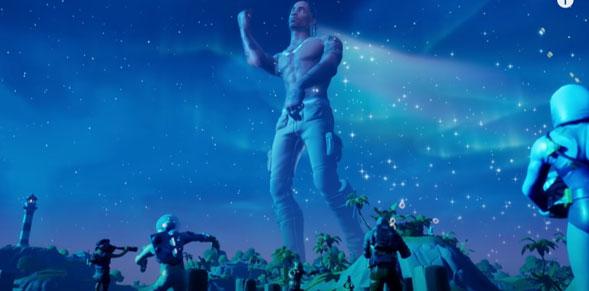 Fortnite also hosted a virtual show from Ariana Grande's "Rift" tour in 2021, and Roblox hosted a concert by rapper 24KGoldn in March of 2022.
Social Interaction: During the height of the pandemic, more and more people turned to games for social interaction, especially kids. According to Minecraft's head of marketing, Jessica Freeman, "They're meeting up in Minecraft to connect socially and to catch up. It has become this kind of virtual recess that they need."
The social app IMVU bills itself as "the world's largest avatar-based social network," where users can meet, chat, and play games together.
The game Animal Crossing is so popular for its social aspect, one couple had an Animal Crossing wedding after their real-world wedding was cancelled due to COVID-19 restrictions, and invited all their friends to attend virtually.
Retail: Some retailers are creating "digital twins" of their stores in the Metaverse. You can go online, enter their store which looks just like their real store, and purchase their products. You've probably already noticed AR shopping experiences, provided by retailers like Warby Parker and American Eagle, whose AR technology allows you to try on glasses and clothing virtually.
Some items for sale in the Metaverse are digital only; for instance, you can buy a pair of Puma or Nike digital-only shoes that the Virtual You can wear as you're tooling through the Metaverse, attending concerts, shopping, and getting lost (as I did in my first venture into Decentraland).
Creativity: Art and fashion design are flourishing in the Metaverse. The digital fashion house The Fabricant created the world's first digital-only dress sold on the blockchain, for $9,500. The Fabricant also provides tools for users to create their own one-of-a-kind digital fashions.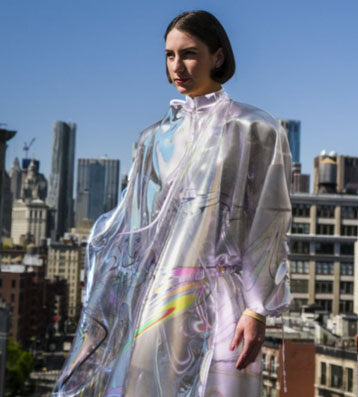 You can buy digital-only artwork as well. One of the most popular virtual artists is Mike Winkelman, who is known for some reason as Beeple. Beeple holds the record for the most expensive NFT ever sold, with a work titled The First 5,000 Days, a collage of every piece of art he created for 5,000 days. It sold for $69.3 million.
What is an NFT? It stands for Non-Fungible Token, which basically just means it is a one-of-a-kind virtual creation. Technically, an NFT is not the artwork itself, but a digital token that proves your ownership of said artwork, but people use the term NFT for both.
Advertising: Currently, companies advertising in the Metaverse are big names with big budgets. Advertising in the Metaverse is most effective when it's interactive, becoming a seamless part of the virtual world the consumer is exploring. For instance, Ferrari partnered with Fortnite to put their latest car model into the game, and Netflix and Ally Financial hired gamers to create their own branded islands in the game Animal Crossing. Other marketing opportunities include creating branded events like auctions or contests.
One of the hallmarks of the ideal Metaverse is an immersive and hyper-realistic experience, so companies and agencies looking to take advantage of its marketing opportunities need to brush up on 3D tools and techniques for virtual reality.
The Metaverse is still in its infancy; as a comparison, think of what the internet was like in the 1990s. In a few years we could all be going to virtual offices to give virtual presentations to avatars of our coworkers sitting around virtual conference tables, wearing digital outfits designed in a virtual studio. With new technologies progressing at breakneck pace, we're virtually there.