Justin Timberlake is back, but not just with a new album. He is the biggest supporter and face of a new networking site – the New Myspace. The fresh site is putting itself on the level of Pandora and Spotify and backing away from social networking giants Facebook and Twitter. The New Myspace won't compete with Facebook anymore; instead it will provide content that can be shared via social media.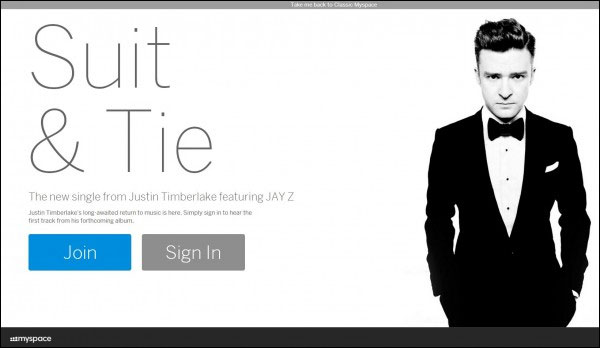 The new site is all about music and making connections. Users can connect to and get updates from all their favorite artists. You can even become a number one fan of an artist if you interact with them more than any other user. When connecting to friends, the New Myspace shows your "affinity" or commonalities in music with that person. You can also connect to mixes (playlists other users create), music videos and radios (artist based radios – similar to Pandora.)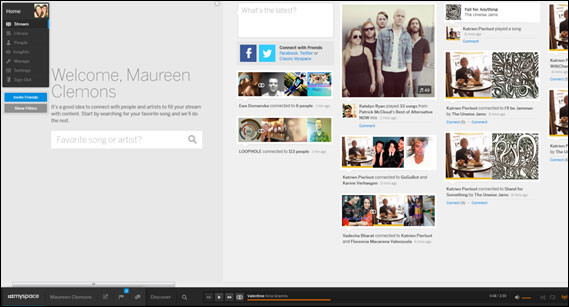 It's also all about being visual. The profile pages allow you to put a very large, high quality cover photo and then as you sideways scroll across, you can see smaller pictures of music, comments and connections. The homepage is also very photo based – giving you the latest news on your connections and the music world.
Other cool features include a large search toolbar that appears no matter where you are on the site and a music player that remains on the bottom of the screen always.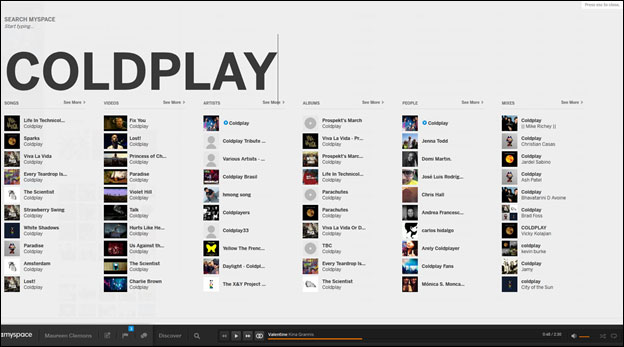 There is no advertising on the site right now, but it will be added over time. What does this mean for marketers in the future? It means connecting to a targeted demographic in a new way. When advertising does come to the site, it won't be in the same cluttered way as the old site. Options could include pre-roll videos before music videos and branded content (articles, photos, etc.) The advertising would be more integrated in the site and not just a mess of banner ads.
Marketers could target a specific age group with specific interests easily. At first, the New Myspace will definitely skew to a younger demographic, but also might attract the original Myspace users who are a little older. As time goes on, more and more people of all ages will become users. You can narrow down who to target by what music they listen to and what they list as their interests – similar to Facebook.
Pandora advertising is taking off and the New Myspace could follow suit. Do you see yourself joining the New Myspace? Or more importantly, can you see yourself advertising on it?