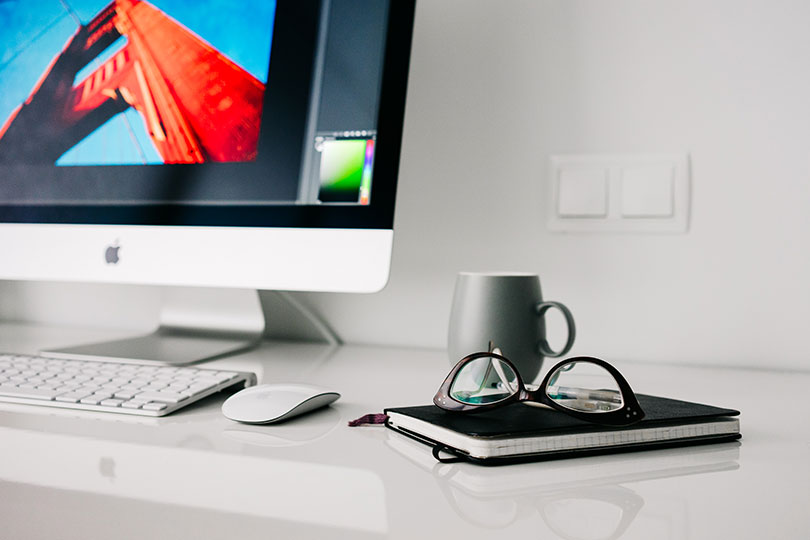 8 billion. That's the number of websites on the internet today. Unfortunately, most are not functionally available to all internet users. According to CEB Iconoculture research, less than a quarter of websites are fully accessible and viewable to consumers with sensory or cognitive disabilities. In the United States alone, nearly 40 million citizens report living with a disability. That's a lot of people your brand may be missing…
There are many reasons brands should consider accessibility while designing web pages and social content, with the most obvious being the benefits for consumers with disabilities. But creating more accessible sites improves the experience of other internet users as well. By mid-40s, most adults start having vision problems, according to the American Optometric Association. Hearing loss also comes naturally with aging. If that's not enough, improved accessibility can help brands avoid legal issues and enhance search engine optimization.
There is no one-size-fits-all solution. Users will need different adjustments to fit their unique needs. But don't worry. We've compiled a list of easy things you can do to help make your website more accessible to ALL of your clients/patients/customers.
Keep your content simple, neat and consistent. This straightforward tip is probably the most important. Avoid long-winded sentences and lengthy paragraphs. Viewers using screen readers or magnification tools will be able to more easily follow your text, and all viewers will appreciate the logical flow of your site. Additionally, employing the same page structure on each section of your website allows users to familiarize themselves with the set up.
Include subtitles on videos or provide an accurate transcript. Without them, hearing impaired individuals may miss important information that you're offering. This will also help visually impaired internet users who use screen readers gain a better understanding of your videos.
Use alt text. Screen readers can read alt text, or alt tags, to identify images. Keep this text concise. A couple of words for one image is plenty.
Add periods to abbreviations, or ditch them altogether. Screen readers cannot discern abbreviations from words without periods between each letter. For example, using the acronym NIH for the National Institutes of Health, would be read phonetically as "nih" by a screen reader. Writing N.I.H., instead, helps assistive technology to distinguish the abbreviation. If possible, eliminate abbreviations all together and just spell the words out.
Avoid flashing effects. Flashing lights cause headaches and dizziness for many people, and they can even trigger seizures in epileptic individuals.
Leave some blank space. Viewers using eye tracking technology and touchscreens need open space between links and navigational elements, so they can move around a page without clicking anything.
Describe all links. Rather than asking users to "click here," write out what the link is. For example, our Brogan homepage uses descriptive links like "Learn more about our Healthcare Marketing Services."
Consider adding support toolbars. Toolbars like the Ally Toolbar by AudioEye allow users to customize their web experience to match their abilities and needs.
Test your website. Download a screen reader and see how your site sounds when it's read aloud to you. ChromeVox is an easy-to-add Chrome extension that can help you assess your own website's accessibility.
If you're looking for more ways to improve your site's accessibility or trying to adhere to the Americans with Disabilities Act, check out this compliance guide by Search Engine Journal. For more insights and trends, subscribe the Brogan Weekly Recap and the Healthcare Checkup.