How many social media managers out there have ever been stumped? You're looking for something interesting, timely and relevant to share with your followers, but you keep coming up empty-handed. In these far and few between situations, turn to Tweet A Day, a free app.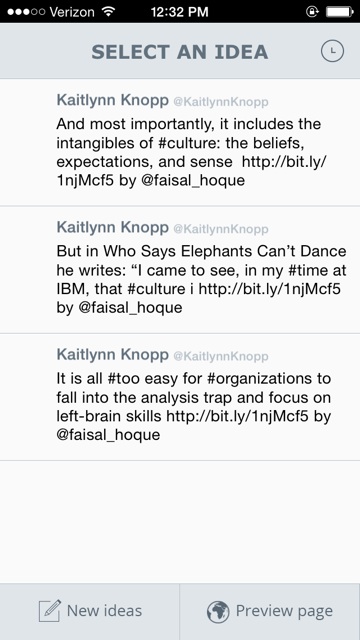 Once you sign into Tweet A Day with your Twitter information, the app will review your previous Tweets and hashtags and search for content that matches your brand and voice. It will find a link and draft three tweets based on the content of that link. Then, you have a few options. You can select one of them to Tweet right away, select one to schedule for later or ask the app to search for new ideas. Before posting or scheduling a Tweet, you always have the ability to edit the copy they generated for you—making it your own.
Will you use Tweet A Day to make social media management easier?
For more apps to make social media management easier, check out my blog series: 8 Apps to Make Social Media Management Easier.