If you've ever wanted to shorten a link—whether it's to make a status update look cleaner or to save characters on Twitter—Bitly is the (free) app for you. Once you have it downloaded on your smart phone or tablet, you simply paste a link into Bitly and press "Go." The app will shorten the link for you in seconds, giving you a clean and concise URL to post with your Facebook status update or Tweet.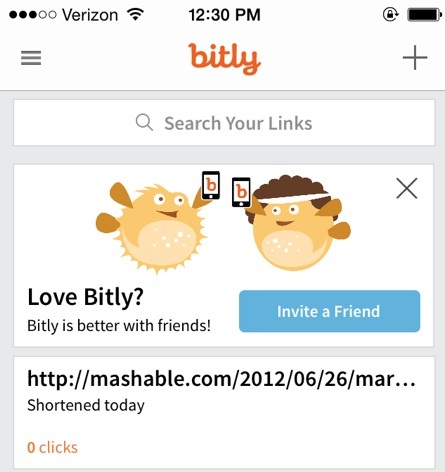 In addition to speedy shortening, Bitly also keeps track of how many clicks your links receive, making it easy to track which content does best.
Although there are certainly other link shortening websites and apps, Bitly is my favorite. It makes social media management easier. Will you use it?
For more apps to make social media management easier, check out my blog series: 8 Apps to Make Social Media Management Easier.