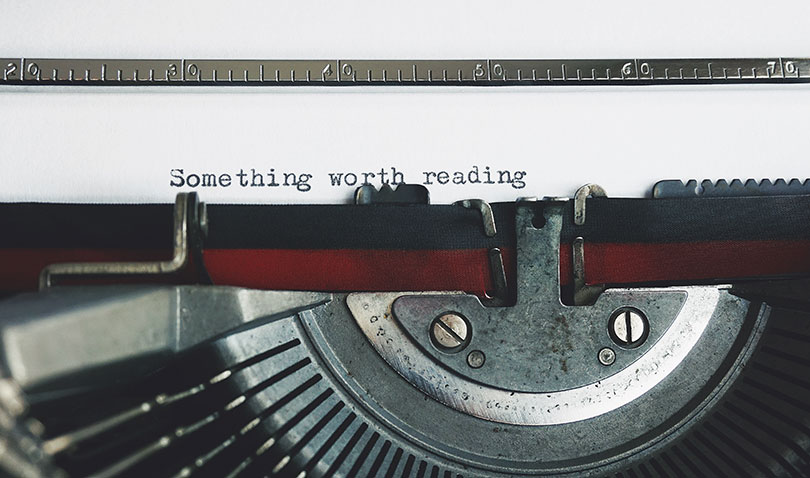 Hi, I'm Kaitlynn and I've been a copywriter at Brogan & Partners for eight years. Throughout that time, I've worked on accounts that run the gamut – healthcare, financial services, government, nonprofit and retail. And to do my job successfully, I've had to learn everything I can about each individual brand. Mostly, what that means is that when I'm not writing… I'm reading. Reading every resource our clients send our way, often on an office couch with a cup of coffee and a couple colorful highlighters. Then, upon completing a project, I'm often able to drain my brain. But try as I might, some stuff just sticks around.
With that, I invite you to read on for my adventures in advertising and the fun facts I pull out at parties. (Guys, please still invite me to your parties.) Here are seven things this copywriter has learned from her clients.
Your homeowners insurance may cover kidnapping. Years ago, when I was writing a property and casualty insurance company's website, the client shared reference materials to help me craft the content. As I was reviewing them, I read something that caught me off guard. So, I re-read it. I read it one more time. Then, I went around the entire Brogan office asking people if this was common knowledge. (It wasn't.) Did you know your homeowners insurance policy may cover the ransom that a kidnapper is demanding? Sure, it's a fun fact, but it really speaks to the peace of mind insurance can provide.
HoneyBaked hams aren't meant to be heated. For years, Brogan created content for and managed The Honey Baked Ham Company's Facebook page. With that came a working knowledge of the difference between boneless and bone-in hams, how many pounds feed how many people, how to store, how to thaw, etc. However, something that still surprises me is as follows: Your ham is already fully cooked and ready to enjoy, and it's best served directly from the refrigerator. (Say whaaaaat?) I felt such a connection with fans of the brand who would send Facebook messages asking how to heat their hams – only to learn that heating was not necessary and entirely optional, because I was the same way. Fast forward a few years to me enjoying cold holiday ham. Who knew?!
A fancy cut diamond may be more affordable. While working on a jewelry account, writing an engagement campaign for the company with the largest diamond selection in metro Detroit, I learned a lot. For example, because round solitaire diamonds are the most common, you may think they're best for your budget. But believe it or not, you can actually get more for your money if you go with an oval, cushion, marquise or radiant diamond. Plus, these elongated shapes will also make diamonds seem larger than they are. What a way to wow.
A rape kit costs $490 to process. Years ago, 11,341 unopened, untested rape kits were found in a Detroit Police Department storage unit. Enough SAID (Sexual Assault in Detroit) was a project Brogan named and promoted to raise money for the testing of the kits, as well as the investigation and prosecution of those forgotten crimes. (Economic constraints in Detroit and Wayne County meant those criminals couldn't be brought to justice without donations.)
A red pepper has more Vitamin C than an orange. A little thing I've learned from creative director Laurie Hix: A red pepper has nearly three times more Vitamin C than an orange – a quick tip that can truly make a difference. With that, I've been able to work it into several projects that aim to help people with their health. And you might find me feeding red peppers to my family at the first sign of sniffles.
Light paint colors are a bright idea. While working on a pitch for Consumers Energy, our creative team prepared a social media series (among many other assets) full of money-saving tips for Michiganders. Here's one worth sharing: Because light bounces off walls and ceilings, it could literally pay to paint your home a light color.
Citrus essential oils derive from the fruit's rind. Translation: Not the part you eat! They can come from just about any part of the plant, including the leaves, stems, flowers, bark and roots. Per the expert Brogan spoke with for Ellia by Homedics, essential oils are stored in sacs. So when you slice an orange, you're cutting some of the oil sacs open, thus releasing the bright and juicy aroma that sends you into a sugary sweet coma.
Want to learn more about our clients and the work we do? Check out this list of past and present partners and our review our reputation for getting results.