Ever wonder what a copywriter actually does? Let's start with what they don't do. They don't use Photoshop, InDesign or Illustrator. They don't code or build websites. And they definitely don't get schmoozed like the media team does. So, what do they do? A lot of things, actually.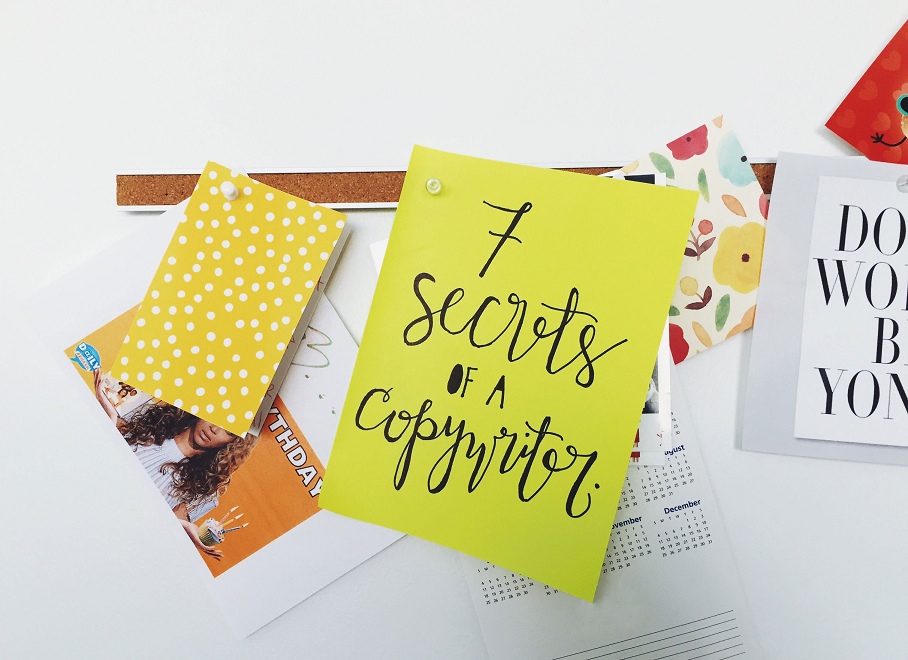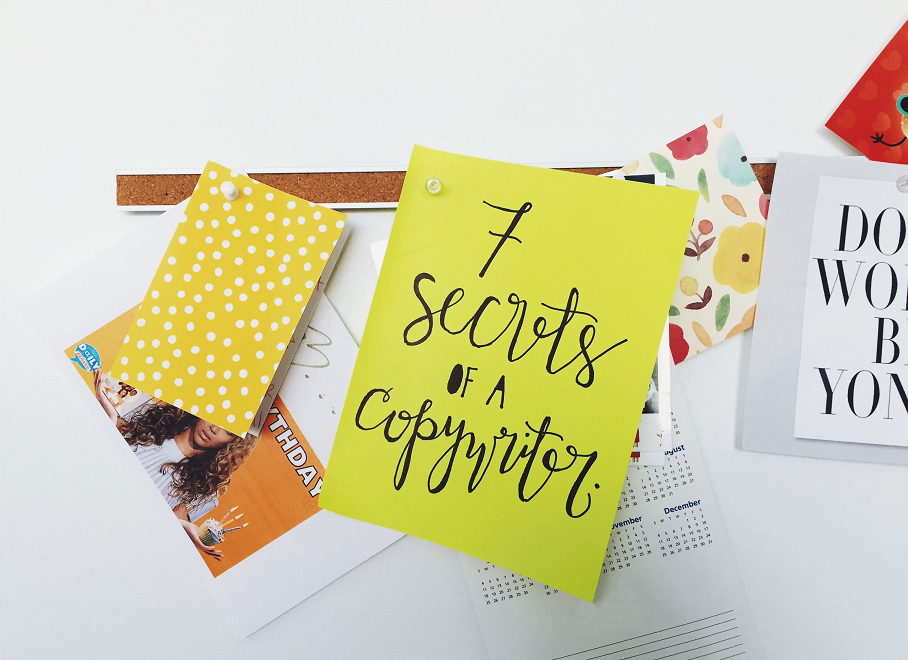 In fact, copywriters play a huge role in determining the overall structure, voice and personality of a brand and its message. Using a combination of strategy, creativity and wit, copywriters are the pioneers of some of the most memorable brand messages today: Nike: Just Do It, McDonalds: I'm lovin' it and L'Oreal: Because you're worth it. But copywriting is much more than just crafting a catchy slogan. From print ads to radio and TV scripts to social media, they're working hard behind the scenes to deliver a message that will not only wow an audience, but resonate with them too.
Curious to know more? Read on to find out some of our secrets, brought to you by one of Brogan & Partners' copywriters:
We're not afraid to break a few rules, especially the grammatical ones. We're not writing term papers, so you'll rarely catch us using extremely intellectual vocabulary or strictly abiding to academic rules. Copywriters take on a more friendly approach. Our writing is easy to read, conversational and creative. And in the world of advertising, sometimes it takes going against a grammar rule (like starting a sentence with "and") to create an ad that will really grab the audience's attention.
If it sounds like writing, I rewrite it. Or, if proper usage gets in the way, it may have to go. I can't allow what we learned in English composition to disrupt the sound and rhythm of the narrative. – Elmore Leonard
Third time's not always a charm. A brand name, tagline or headline may only be a few words, but it can take a few hours, days or even weeks (not to mention a few hundred tries) to come up with the perfect name or phrase. Most copywriters have stacks of old ideas that have never been used. But we keep them stored in our back pocket in case we ever need inspiration in the future.
Not that the story need be long, but it will take a long while to make it short. – Henry David Thoreau
We always keep paper and pen (or a note-taking app) close by. It's natural for a copywriter to get hit with writer's block. Thankfully, most ideas will come to us during our drive home, in the shower or right before we sleep. We may not always be able to come up with an idea on the spot, but you bet we've come up with some of the most genius ideas in the most random spots.
The best time for planning a book is while you're doing the dishes. – Agatha Christie
If we're staring into space, don't interrupt us. We promise we're not dozing off. Whether we're brainstorming a concept, trying to craft a clever sentence or restructuring the content of an entire website, copywriting requires a lot of thinking. Which means we're working hard, whether we're typing continuously on our keyboard or staring into space searching for the next brilliant idea.
You don't write because you want to say something. You write because you have something to say. – F. Scott Fitzgerald
We wear many hats. It's our job to be subject matter experts because in order to write well, we have to master all the necessary information. We speak the language of different industries, depending on the project we're working on. Copywriters can be healthcare experts one day and ham specialists the next. Who knows? We might even be an insurance whiz tomorrow.
Writing is its own reward. – Henry Miller
We're like actors and actresses, without the fame and fortune. We have multiple goals, but one of our primary ones is to emotionally connect with our audience. Our strongest skill is empathy. Because the best writers have to become characters in order to truly feel and create something that is convincing, impactful and provoking. So we don't just research healthcare facts when it comes to writing a campaign for cancer. We get into the mind of a cancer patient. We feel the anxiety and fear of their loved ones. And sometimes, we even role-play as cancer itself.
A writer without interest or sympathy for the foibles of his fellow man is not conceivable as a writer. – Joseph Conrad
The last thing we do is write. Our process is extensive. We research, we concept and we strategize before we actually start the writing process.
Prose is architecture, not interior decoration. – Ernest Hemingway
Are you a copywriter? Tell us some of your secrets in the comments below.