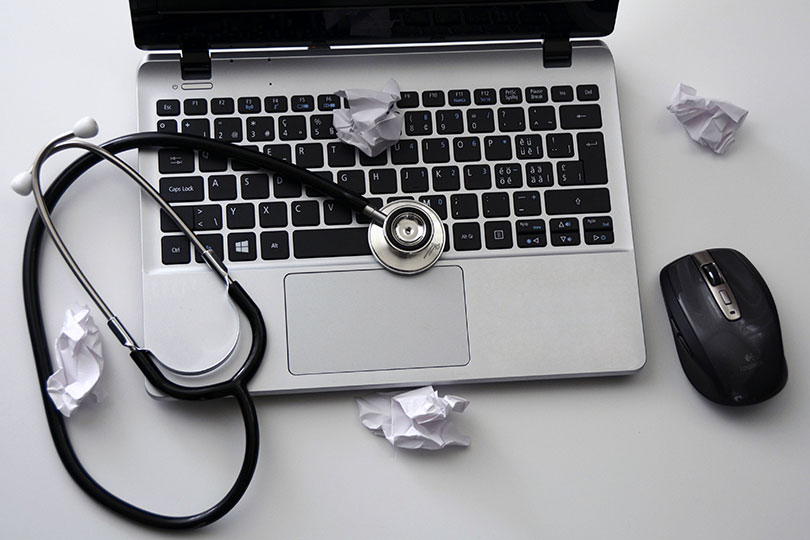 Across every industry, social media is different – and it's always changing. Content that works well for a financial services brand? It might not perform for a hospital. And over time, it might not perform at all. That's why it's important to keep a pulse on what's happening now, and what's expected to happen next.
Are you working in the world of healthcare social media? We've got the perfect prescription for your digital properties. Just scan these six insights, then get some quick tips to implement.
Social can give a skewed picture to hopeful patients. Since its inception, social media has been a way for people to share their experiences and connect with those who have similar stories. For people with health issues, social media has also become a way to find solidarity—talking openly about physicians, conditions, symptoms and treatments. However, as patients turn to friends in these virtual communities, they're often left with a sense of false hope. Because due to social media's unregulated nature, many unverified and overly optimistic comments are made. And if it's a solution that doesn't work for someone, it can lead to disappointment, frustration and even bad decision-making.

Tip: Knowing this information, be cautious of what your brand posts to social media. Things like DIY treatments, news of new drugs and miraculous recovery stories could deflate your fans' morale. Before you post anything, make sure you research the source, question the credibility and consult one of your healthcare experts.


YouTube is the place for videos both fun and fundamental. Believe it or not, YouTube is now the second-largest search engine, and it's second only to Google. Every day, people watch this channel for hundreds of millions of hours, and together, they generate billions of views. When it comes specifically to the healthcare industry, short videos are a strong concept, and they're one of the fastest growing. Information offered in a quick snippet makes for a piece of content that's engaging, educational and easy to share.

Tip: Consider a video series that can live on YouTube and be shared across other social media channels. Or, if you don't have the resources for it, consider advertising on YouTube with video assets you already have.


The best employees are becoming brand advocates. No matter their role, whether house keeper or heart surgeon, every employee has the power to push your brand forward. By simply sharing a Facebook post or pressing retweet, they can help increase awareness, expand your reach and maximize your impact.

Tip: Encourage or incentivize employees to share your content on their social media. But just remember: You can't force an advocacy program. Employees need to feel comfortable with their involvement, and they'll want to make sure the content aligns with their audience. If an advocacy program is something you're interested in pursuing, try starting with a social media guide to help employees understand what you do on each channel and how they can help. If you want to take it one step further, there's software that can streamline the process—like Hootsuite Amplify.


Show, don't tell. For so long, social media was a resource to spread the word about events and experiences. But with so many advancements, it's now a place where you can make people a part of them—even when they're not physically there. Through 360° photos and videos, and even live video, brands can create a virtual reality for fans.

Tip: The next time you have a major event on the calendar, consider some social media support. Not only can you promote in advance to increase the number of people in attendance. You can also include an asset that will make others feel like they're really there.


Consumers want content that's beautiful by nature. According to Forbes, practical posts get a lot of attention. Emotional posts have a greater likelihood of going viral. But it's the inspirational and imaginative posts that are the strongest candidates for social media success.

Tip: Consider a few pieces of content without any kind of company positioning. Try a few posts that are artistic and aesthetically-pleasing, with beautiful images or sentiments.


Investments will generate impressions. Today, less than 1 percent of your Facebook fans will see the content you post, and Facebook isn't the only channel where this is an issue. Algorithm updates are constantly reducing your reach, and even when a post makes it to a feed, it's competing with other clutter.

Tip: The best way to break through and beat the algorithm is to build a social media budget. Every channel has its own ad units to choose from, and you can decide how much you're willing to invest. Obviously, the more money you're able to put behind a paid post, the more impressions you'll earn. And along with impressions, you'll also get detailed insights so you can easily analyze your ad's performance.
Stay up to date with all the healthcare happenings, all year long. Subscribe to our monthly Healthcare Checkup today.