BuzzFeed founder and CEO Jonah Peretti recently shared his thoughts on increasing online content popularity over an Adcraft lunch in Detroit. Of course, there are a number of factors that contribute to online sharing and driving clicks, but some key factors outweigh others. So what are the most popular share statements; and which ultimately make us want to share with our social networks? Marketers take note:
5 popular content topics that drive social shares:
1. Content as Identity. People share content that is personal to them.
2. Capturing the Moment. Look what just happened!
3. Cute Animals Deserve Respect. Cat GIFs are popular for a reason.
4. Humor is Inherently Social. Who doesn't love a good laugh?
5. Human Rights Issues. Let's talk about things that matter.
Context is also important, particularly location and regional identity. It's the idea that posting a video of a local landmark is more likely to gain interest or spark engagement among those who live near it.
The same type of notion could also be applied to branded content. The most difficult part (and what brands often struggle with) is making that connection. Understanding what your audience cares about and aligning that with your message is one of the simplest formulas for creating effective content that spreads.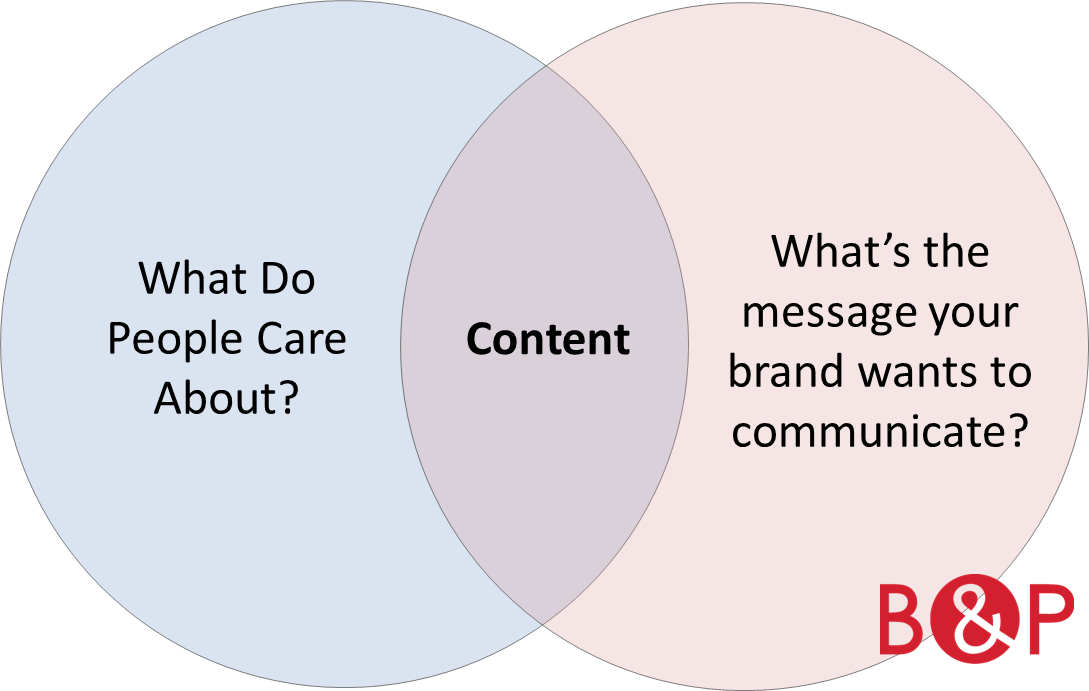 There's no place like the "the Feed."
Another interesting and very future-facing perspective is that new media, "the feed" in particular, is a place where consumers increasingly seek refuge and comfort. Think about it. Newsfeed algorithms are looking at your online habits, at your every click, factoring in the time of day and what you've missed. The purpose? Serving up fresh, delicious content that entertains and make you happy.
Online actions will continue to evolve over time. And as new online services emerge, people will find new reasons and new motivations for sharing. The key is to continually listen to your consumers online, note their interests and social habits then develop content that best reflects their tastes.
Today, 75 percent of users who visit BuzzFeed come to the site looking for something to share—a statistic that helps illustrate why the site has become a premier destination. BuzzFeed now finds itself among the top 25 online properties in the U.S., surpassing a handful of even the most longstanding news entities.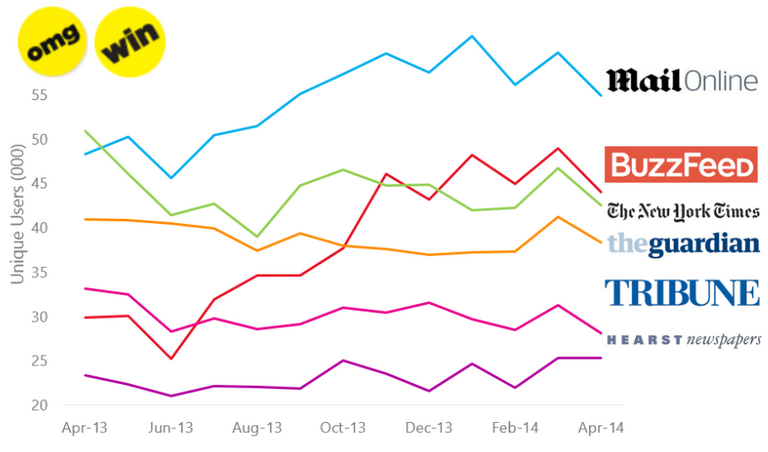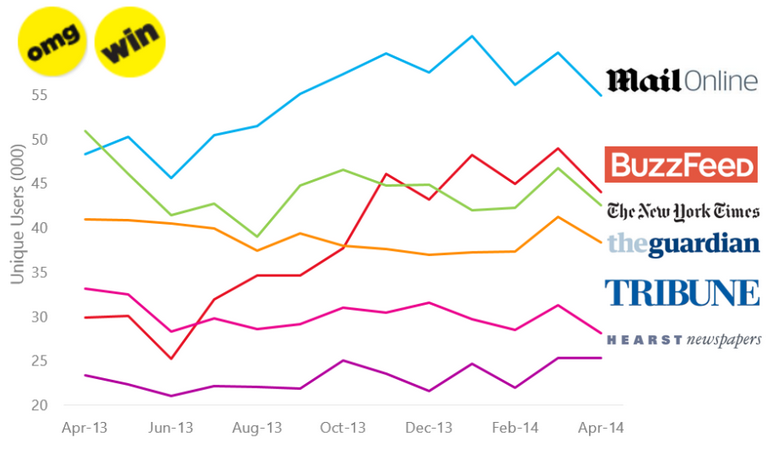 The 700-person company now houses its own dedicated news division, complete with a staff of tenured journalists and reporters who are breaking stories and actually scooping other newsrooms. Not to mention, they've built out a new experimental creative warehouse in L.A. dedicated to video, allowing creators to come from all over and "try something new." BuzzFeed is now serving up more than 500MM monthly video views, half of which occur on mobile.
Before BuzzFeed, there was the NY rejection line.
During his presentation, Peretti was lighthearted, funny—downright hilarious at times. About 20 minutes in, I realized that the success of BuzzFeed was no accident. Unlike its famous listicles, it wasn't some overnight sensation. Peretti has been at this a long time. At 40, Peretti is a graduate of the MIT Media Lab with a deep understanding of new media and how it's able to spread.
He spoke of a past side project, the NY Rejection Line that he and his sister, comedian Chelsea Peretti, created in 2000. It was a number phone number you could give away at the bar to someone you preferred not to see again. The Rejection Line was one of the Internet's first viral successes, spreading wildly via email in six months, even landing on CNN. This eventually spurred Peretti to coin the term "contagious media."
Craving even more content?