These days, just about anyone can write a blog and have it published online. So when it comes to your business's blog, how can you make it stand out from millions of other posts floating in the blogosphere? At Brogan, we've discovered that our most successful posts have followed these 5 guidelines:
1. Keep it short and simple.
People read business blogs for information. Which means the faster you deliver the message, the better. So the next time you're crafting a post, remember that your audience is most likely scan readers. Keep paragraphs short (3-4 sentences), make bullet/numbered lists and use bolding and italics to highlight key words and phrases.
Example: Kaitlynn's numbered list and bolded phrases makes it simple for readers to get the information they're looking for.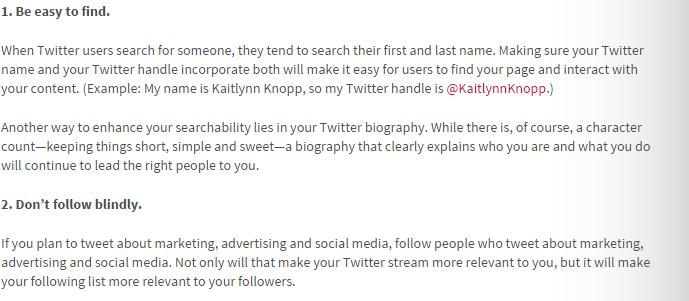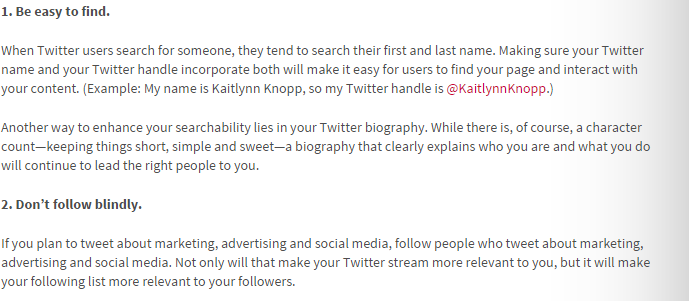 2. Pictures please.
Blogs with images have 94% more views than those without. With the rise in social media and technology, people prefer to get information visually (photos, videos, infographics, etc.). It a great way to keep readers engaged and interested.
Example: Lauren didn't just give consumers examples for effectively developing a Facebook strategy, she showed them.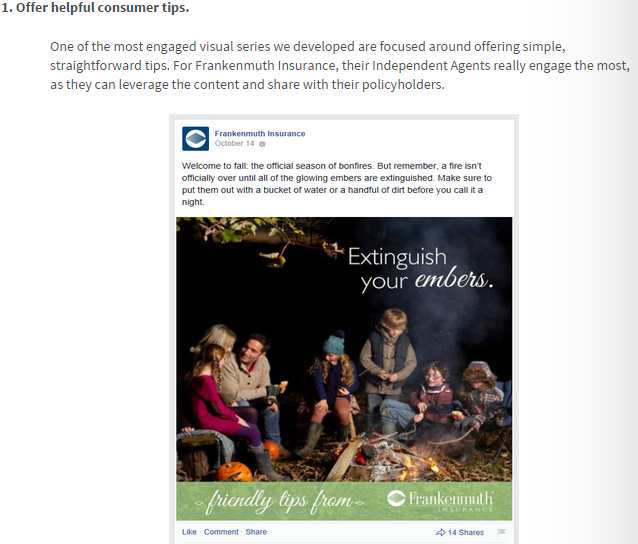 3. Link to other businesses.
Business is about networking; it's the same when it comes to blogging. When appropriate, it's good to mention other businesses as an example and link readers to their website. Not only are you enhancing the validity of your information by linking to external resources, but you're also opening the door to online interactions and relationships with other businesses.
Example: In my blog series, I linked to 10 organizations as examples of effective social media marketing campaigns. One of the organizations, END7, responded to our link.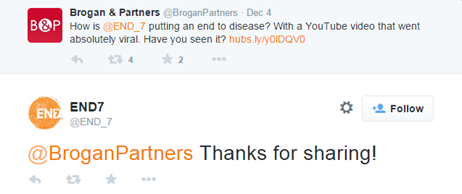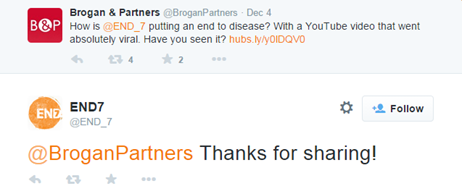 4. Be human. Be personable.
Nothing kills your business blog more than having it be boring. Just because you're providing information doesn't mean it should sound like a textbook. Blogs are meant to be informal. So weave your great personality into all the great information you're giving readers.
Example: Laurie tells readers the latest update on Snapchat by letting us into her mommy-daughter relationship.


5. Include questions or call to actions.
A good business blog gives readers the information they're looking for. But a great business blog challenges readers to think beyond and to take action. Be sure to include a question or call to action at the end of your post to increase engagement.
Example: In honor of celebrating 30 years of creative advertising, Laura asks readers to share their favorite Brogan ad.


What other tips would you recommend to improve business blogging? Be sure to let us know in the comments below.