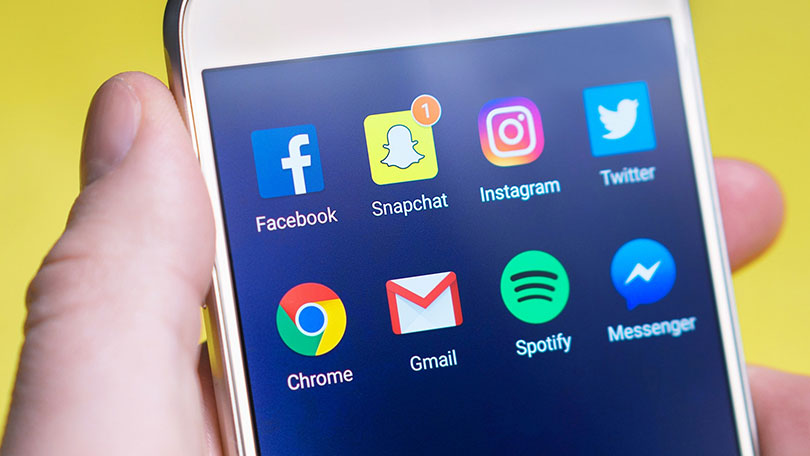 What's new and what's next for your favorite social media channels? Over the last two weeks, our experts explored the updates each one has made. And now, we're outlining five enhancements you should pay special attention to.
Q3 2021 Social Media Updates & Enhancements
Send Soundmojis in Facebook messenger. If a picture is worth a thousand words, a soundmoji is worth a million. This fun new feature gives users the opportunity to send short sound clips – like clapping, crickets, drumrolls and evil laughs – in their chats. To try it out, start a chat in Facebook Messenger, tap the smiley face and select the loudspeaker icon.
Share Reels on Facebook. Facebook, meet Reels. Reels, meet Facebook. These short-form video experiences – previously only available on Instagram – can consist of music, audio, effects and more. And Facebook will soon begin testing full-screen and immersive ads between them. Bonus: Users can now create Reels 60 seconds long (up from :30).
Take caution when targeting Facebook/Instagram users under the age of 18. In the past, Facebook, Instagram and Messenger allowed advertisers to target users who were under the age of 18 with various interests. However, due to some brands serving inappropriate ads to minors, brands can only target users under the age of 18 if no interest targeting is included.
Tip a Twitter user. Twitter's tipping feature – now called Tips – is rolling out to everyone with even more payment options, including cryptocurrency. So whether you want to tip an incredible conversationalist, send some love to someone who needs it, donate to a small business owner or give to an important cause… now, you can. (Note: For brands, this could be a good way to surprise and delight customers. It could also be used as part of a larger outreach campaign.)
Create three-minute TikToks. Gone are the days of "like for part two," or at least, we hope. On July 1, TikTok announced they would begin rolling out the option to create longer videos to everyone on the app. Previously, TikTok videos could be up to 60 seconds in length, after initially expanding from 15-second clips. Once your brand's account is eligible, you'll get a notification that longer videos are now part of your creative toolbox.
Want even more social media insights (or help managing your channels)? Request our full "Q3 2021 Social Media Updates & Enhancements" presentation at brogan.com/contact.