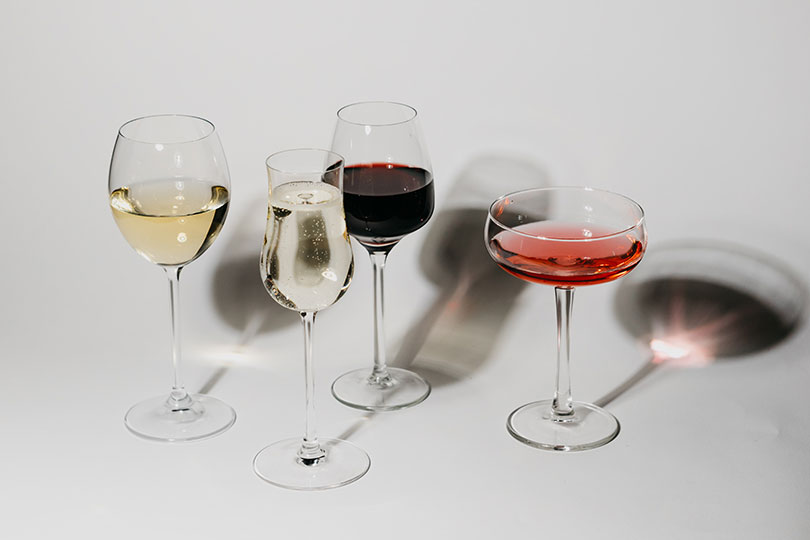 On July 12, we're raising a glass for Make-A-Wish Michigan, and we invite you to join us. Mark your calendar for an evening of wine, appetizers, silent auction items and socializing as we work to raise $10,000 for the organization – all of which will go toward granting wishes for children with critical illnesses.
For more on the event, explore five Rieslings to attend (see what we did there?):
You can taste eight great wines. Jaclyn Misch is a former Brogan & Partners employee who has gone on to earn her master's degree in wine management from the prestigious Culinary Institute of America. She's currently pursuing her diploma from the Wine and Spirits Education Trust, working on the research team for the third edition of the best-selling wine book in the U.S., The Wine Bible by Karen MacNeil, and teaching the Napa Valley Wine Academy's series of online wine 101 courses. You may also recognize her name from the show Survivor, where she took second place in season 29. Today, Jaclyn owns her own tasting company and has thoughtfully chosen eight wines for us to enjoy, including three whites, three reds and two rosés. For those who do not wish to drink, we'll also have non-alcoholic options available.
You can indulge in appetizers. Tantalize your taste buds with hors d'oeuvres from Marci Shienbaum, a private chef who's donating her culinary skills to our event. Previously featured on Fox 2 Detroit (showing the community how to make their own butter boards) and Click On Detroit (offering quick and nutritious breakfast recipes for back to school), Marci will be preparing a variety of treats, including charcuterie cups, feta watermelon mint bites, lemon basil ricotta bruschetta, mini meatballs, stuffed mushrooms and desserts.
You can help grant wishes. This wine tasting is more than just a fundraising event. It's a community coming together to take action… and make magic happen. From dream vacations to customizing a dream bike, spending the day as a firefighter or meeting a princess, Make-A-Wish Michigan grants lifechanging wishes to children with critical illnesses. And research shows that when a child is looking forward to their wish, it makes a positive and profound impact. For example:

8 out of 10 wish kids say their wish gave them the strength to fight their illness
8 out of 10 wish parents say a child's wish experience serves as a coping mechanism during treatment
100% of medical providers say the wish experience improves a child's emotional well-being

You can bid on silent auction items. With a month to spare, the Brogan team is busy gathering exciting auction items, including tickets to a Michigan State football game, Detroit Tigers game and an annual family membership to The Henry Ford Museum.
You can see our new space. If you haven't visited our Ferndale office, now's the time. Come see where award-winning campaigns are created, innovative media strategies are presented and immersive account service is offered. Plus, you'll be able to meet our entire team.
Interested in attending? Tickets are $40 in advance or $50 at the door, and all proceeds benefit Make-A-Wish Michigan. To help children in unimaginable circumstances cope and remind them there's always hope, register now.
Want to take it a step further (literally)? Members of the Brogan team are participating in Make-A-Wish Michigan's Trailblaze Challenge – a 22-mile (or 2-mile) hike where we'll tackle the terrain of the Potawatomi and Crooked Lake trails, all in one amazing day. Please feel free to join our team and walk with us. The more, the magical.