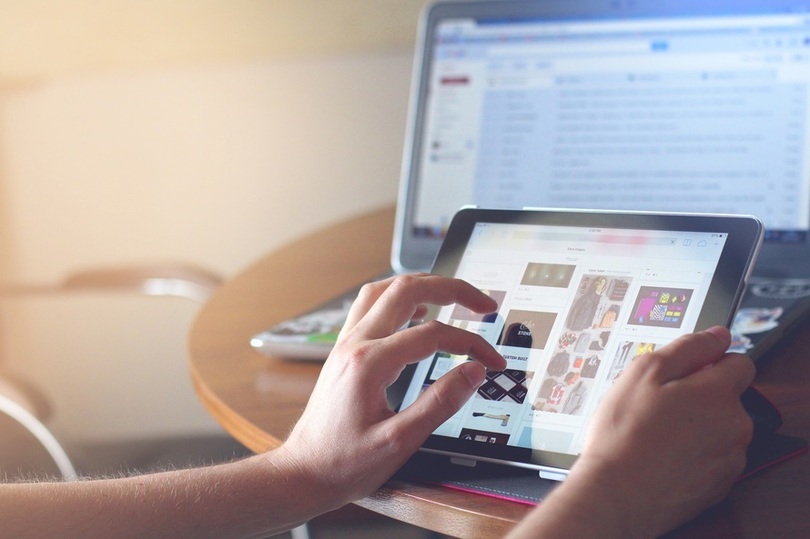 If you work in the healthcare industry, you know what a challenge it is to master social media for your brand.
What channels should you have an active presence on? Should you post photos, videos, links, custom visuals or a combination of them all? Should you post in the morning or afternoon? What clinical areas can you feature? How can you balance engaging content that's relevant, useful and timely with content that's strictly promotional?
As any healthcare marketer knows, the questions can seem never-ending—especially since it can seem like social media is always changing.
What changes can you start preparing for today… right now, even? Take a look at the five healthcare social media trends you're sure to start noticing (that is, if you haven't already).
1. Search is starting on social media. When it comes to searching for information, user behavior is gradually changing. While using search engines is still the most common behavior (and probably always will be), some users are bypassing the practice and going straight to social instead. Their reasoning? Well, visual content, which tends to be more common on social, is a lot easier to scan than content that's very text-heavy. And what's more, many consumers also find this type of content to be more trustworthy. Combine these two thoughts, and it could be why we see users shifting their searching ever so slightly. Before they're heading to Google for recipes, fitness routines and tips for managing diseases, they're trying Pinterest. YouTube. Instagram. Maybe even Facebook. All of the platforms that lend themselves to large, visual content are starting to become more popular across the industry—and with good reason.
2. Patients are more informed and empowered. Young, socially savvy women are increasingly using various public and online platforms to connect with people who share their health struggles—whether it's weight loss or a chronic disease. On their personal social media channels, they're sharing tips for managing conditions, links to products that worked wonders, doctors and healthcare professionals who helped them heal (and who didn't). They're talking openly and honestly about their health, and they're learning a lot about it in the process. One thing to note: Engaging in these kinds of conversations on social media is most prevalent amongst younger women. More mature, female consumers are practicing greater discretion in how they talk about and deal with their diseases.
3. People want prescriptions for the spirit, not body. Today, more and more people living with chronic conditions are leveraging social media to engage in a new, powerful mode of storytelling. To them, sharing information about their health is less about providing a public service announcement or a cautionary tale. It's more about sharing the happiness they've found while living with their diseases. It's less about the chronic condition and more about the possibility of living a full, meaningful life, despite it. And with that mentality, people want information that helps them understand, rather than fear, the health issues they're living with.
4. Immediacy is key. By nature, social media has always been a tool to show what's happening in the moment. And while some posts seem more in the moment than others, live broadcasts are now the most "in the moment" a brand can be. With the launch of Facebook Live, Periscope and Meerkat, we've seen live streaming grow. In the healthcare industry, Google Helpouts is the prevailing streaming platform of choice.
Helpouts, which started as a forum where consumers could pay for live video instruction on everything from cooking to playing the guitar, is amping up the platform, putting doctors front and center to offer medical advice. The Helpouts healthcare program lets consumers video chat with doctors from a partnering medical network, called One Medical. Members in several states can consult these physicians for free. But any Helpouts user can pay for nutritional counseling sessions (45 minutes, $65) or health and wellness coaching (15 minutes, $30) from the medical professionals.
5. Donations are going digital. When someone is diagnosed with a disease or has to undergo something extensive, the costs can add up—both emotionally and financially. In the face of high medical bills, family, friends and acquaintances of all kinds are stepping up with donations small and large. But, they're not just writing a check and sending it to the family. There's a new way to show this sort of support. And it all starts with seeing a link on social media. Because as pages on crowdfunding websites have become increasingly popular, so has the amount of posts about them that are seen in feeds. The people who see these calls for donations are pitching in to make hard times a little easier, and on GoFundMe alone, medical donations have grown by nearly 6,000 percent since 2011.
Fortunately for hospitals, healthcare systems and nonprofits, this trend is also ringing true for brands. Within the first three weeks of the ALS Ice Bucket Challenge, the cause garnered $16 million in donations—compared with $1.8 million for the same period in the year before. Care for another startling statistic? To date, the number of users who have read about ALS increased 1,007 percent since the challenge began. And perhaps the most interesting part is that it all started because of a simple post that spread effortlessly across every social media channel. How powerful is that?
Work in healthcare? Stay up to date with all of the trends and insights. Sign up for more and get our monthly edition of the Brogan Healthcare Checkup—a mix of original content and popular industry news handpicked by our healthcare marketing director.