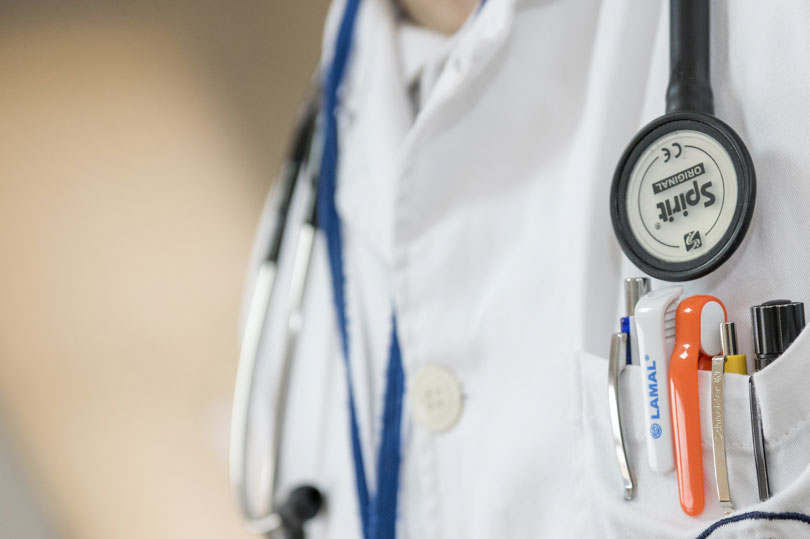 In the world of healthcare marketing, we all know that doctors are an important part of the market mix. But while your Patient Experience Department is all abuzz about patient-centered care and improved patient experience, are your doctors on board with that? Here are some quick tips on preparing your doctors for a patient-centered mindset.
Understand their mindset.
Doctors can be a tough audience, so first it's vital to understand where they're coming from. Throughout the ten to twelve years of schooling it takes to become an MD or DO, many med students are told the same thing: make a decision, it's all on you. They are trained to be the sole decider in actual life-or-death situations, and they often block their emotions in order to get the job done. This mentality creates doctors that are confident leaders, but not always team players. Thankfully, there are now programs that are can be of immense help.
Promote empathy training.
On average, doctors wait just 18 seconds before interrupting patients' narratives of their symptoms. Another study discovered that in over 60 percent of cases, patients misunderstood directions after a visit to their doctor's office. Empathy training is a golden opportunity to improve doctor-patient relationships and patient ratings. While sympathy is defined as feeling sorry for someone, empathy is the ability to stand in someone else's shoes and understand them.
Geritalk, designed specifically for physicians who care for older adults with life-limiting illness, and Oncotalk, designed to help oncologists tackle difficult conversations, are two such breakthrough programs. As one physician explains, "Oncologists don't truly lack empathy. What physicians may lack are skills that impart the true empathy they have-skills that can be learned and practiced…"
This knowledge is beginning to become embedded in a doctor's training. As of 2015, the Medical College Admission Test (MCAT) contains questions on human behavior and psychology. Empathy courses are beginning to be offered in medical school and patient satisfaction scores are now being used to calculate Medicare reimbursement. This boost in empathy is shown to boost patient reviews, gain patient trust, decrease physician burnout and lower the rist of malpractice.
Know the power of listening.
While a cardiologist knows a myriad of information on heart disease, it's impossible to recap all that information to her patients in one checkup.
Perhaps a patient is at risk for heart disease, like hypertension or a stroke. That's scary stuff. And patients may not even be able to process medical information if they're thinking about their own safety, or how this would affect their family. The patient doesn't need to listen better, the doctor does. Part of modern training includes allowing the patient to speak for at least two minutes, uninterrupted.
Redefine the doctor-patient relationship.
The Council of Accountable Physician Practices (CAPP) did a study that found that out of 22 healthcare delivery attributes, at the top of the list for both patients and doctors was the doctor-patient relationship. These were closely followed by evidence-based medicine and care coordination. What does the doctor-patient relationship look like? Patients want doctors that care about them.
Henry Ford's All For You branding does just that— create a mentality that healthcare is all for the individual patient. Rather than featuring doctors and high tech equipment, content is focused on everyday patient stories, based upon the uniqueness of each person.

Be respectful.
Both marketers and doctors have done extensive research in their field. It's important to respect each other's thoughts and preferences. What doesn't violate HIPAA may violate copright law, Marketing 101, or vice versa. Remember not only to listen to patients, but to each other. This level-headedness and empathy for each other will result in the best marketing outcome.
We don't skip a beat. For more on healthcare, subscribe to the Brogan Healthcare Checkup.