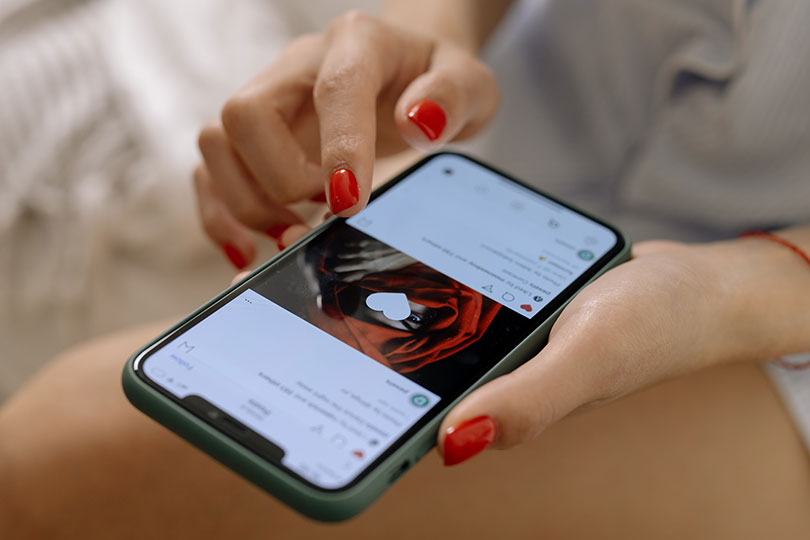 Instagram is changing the way that its users see the content. Let's understand how this affects marketers, and how can we leverage Instagram's new changes.
The changes:
Adam Mosseri, head of Instagram, says they're following TikTok's footsteps and announced that Instagram is no longer a photo-sharing app. Rather than focusing on still photos, they're embracing video, including full screen and immersive videos. Andrew Hutchinson, content and social media manager at Social Media Today explains that Instagram plans to provide feed recommendations rather than presenting media chronologically. The goal of these recommended posts is to keep the feed fresh and engaging by exposing users to content beyond who they follow. Furthermore, Instagram's experimenting with full-screen recommended videos in the main feed, similar to TikTok. Finally, Instagram has shed light on its algorithm and how it ranks posts. Let's jump right in and start understanding the Instagram algorithm.
Understanding the algorithm:
Per Mosseri Instagram uses four key elements to rank posts and stories. In order of priority, they are:
Information about the post. Such as post popularity or when the creator posted it.
Details about the creator. For example, how many times people have interacted with that person in the past few weeks.
Your activity. An example is liked posts or video views to understand what piques your interest.
Your historical interactions. Such as commenting on a past post.
Based on the post and creator details, your activity, and your history, Instagram predicts how users will interact with a post. The more likely users are to interact, the higher up on the feed it will be. The five interactions that Instagram looks for are:
Time spent
Likeliness to like
Likeliness to comment
Likeliness to save
Profile clicks
How to leverage Instagram's changes:
Lead the pack and create videos. With the new updates, Instagram will prioritize video content over still photos. Using video when applicable will increase your reach. Pro tip: use subtitles as most people watch videos without sound.
Entertain your audience. The number one reason people use Instagram is for entertainment. The best way to create content aimed to entertain is through reels. Use trending audio and filters and keep the reel length short so the viewer watches it all the way through. Pro tip: post a reel to your reels tab and feed to increase video views.
Capitalize on the five interactions Instagram is looking for to expand reach.
Increase time spent. Create a post that requires interaction. For example, search for hidden emojis or create suspense with a more extended introduction.
Increase likeliness to like, comment, and save. Interact with other user's posts, and they'll be more likely to reciprocate. Ask questions or guide users to tag a friend to increase comments. Write informative captions that make the user want to save the post. Pro tip: don't forget about the basics like using hashtags and posting at the right time.
Increase profile visits. Offer valuable resources that require users to click on the link in your bio. Pro tip: instead of using a Linktree in your bio, send the user to a list of links on your website. This approach will help drive your website visits rather than Linktree.
Take advantage of recommended posts. Recommended posts provide more opportunities to reach new audiences beyond your network of existing followers. The way to get your posts recommended on a unique person's feed is to start with your community. The larger and more active your community is, the more likely you will show up on the feed of those who don't follow you.