It's that time again. The state of Michigan has officially divided into two (very, very) separate groups: those who root for the Michigan Wolverines and those who root for the Michigan State Spartans.
The two football teams face off tomorrow for arguably the most anticipated game of the season. But brands have been facing off all week.
Big game. Even bigger marketing.
1. Shinola – Best known for their Detroit-made watches, Shinola is encouraging customers to buy a watch online and receive it in time for the game. But not just any watch: a watch that shows their team spirit. A watch that's either green and white or maize and blue.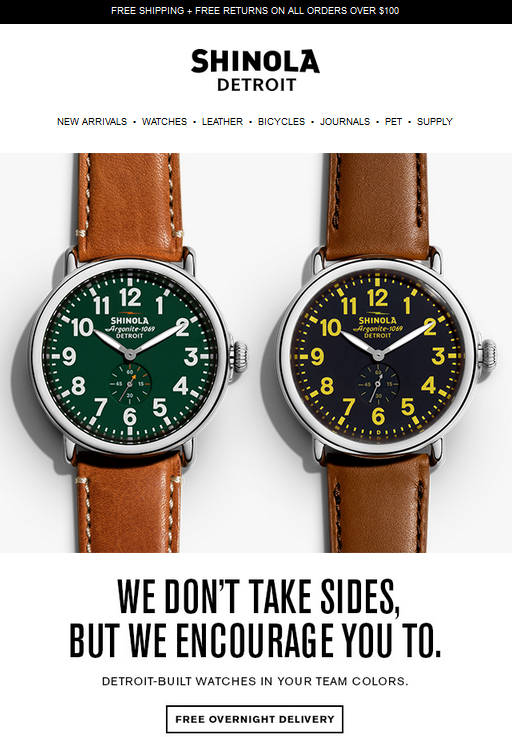 2. Enough SAID – An organization determined to end the rape kit backlog in Detroit got creative this week. It's fearless leader Kym Worthy and ESPN's Jemele Hill are competing on behalf of their alma maters (Michigan and Michigan State, respectively) to see which school can raise the most money for the cause. Want to help make a difference? Donate now.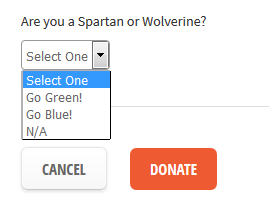 3. Wallside Windows – When users visited the company's website this week, they were prompted to pick their team colors. And once they did, the entire website changed to reflect their school spirit.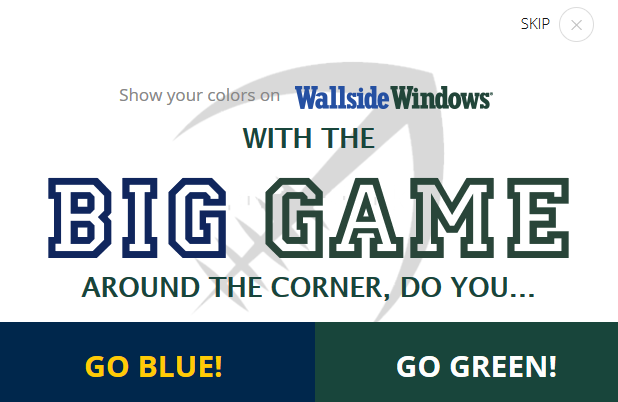 4. Miller Lite – Guy Fieri of Food Network's Diners, Drive-Ins and Dives is heading to Ann Arbor to host a Pre-Game Cook-Off tomorrow morning. According to Miller Lite, attendees can expect grilling game competitions, a grill-off, food sampling and more.
Callin all flavortown — come to the @MillerLite pre-game Cook-Off hosted by me (this Saturday at 9AM) in Ann Arbor! pic.twitter.com/YqX98HPphl

— Guy Fieri (@GuyFieri) October 12, 2015
Which team are you rooting for this weekend? Tell us in the comments below.