Modernizing banking without losing touch.
Technology has made banking easier and far more accessible. But consumers are still steeped in debt and crippled with financial indecision. To get ahead, people need more than an app to help with big financial decisions. They need counsel and advice they trust. They need a banking partner that is invested in their future. Cornerstone Community Financial doesn't compromise—the credit union is both high tech and highly involved.
Our exhaustive discovery process uncovered this brand truth with great clarity. We found a financial institution that embraced change and innovation while being genuinely enthusiastic about personal service. It's why Cornerstone Community Financial is the credit union in your corner. No matter what your corner of the world.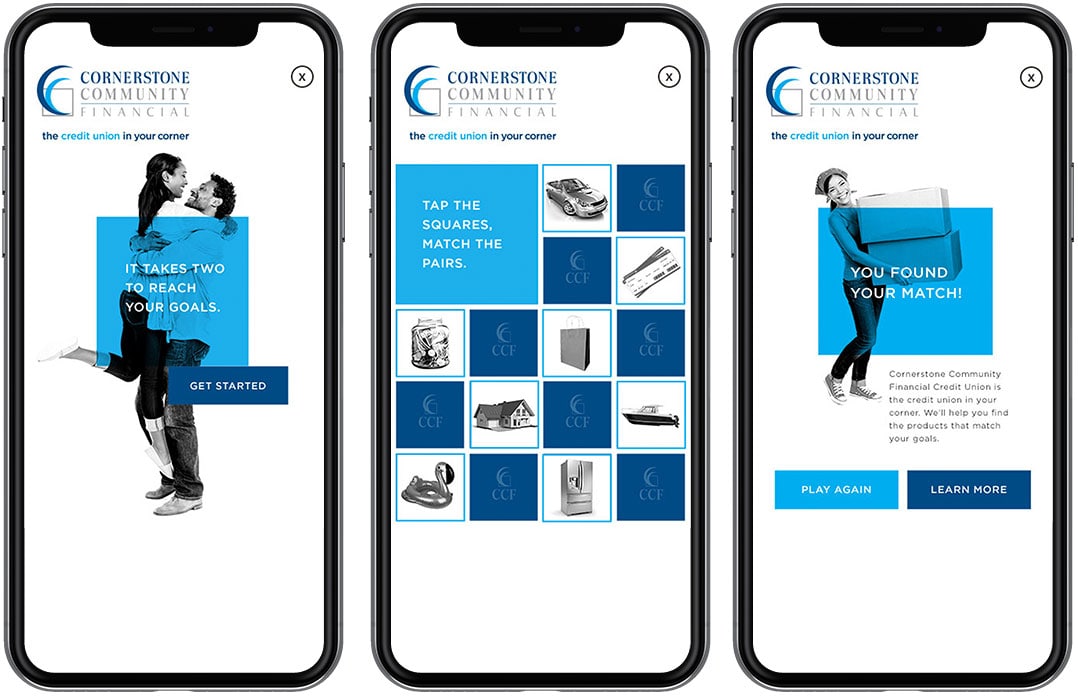 Working with the Brogan team has proven to be exceptionally valuable! Their team is knowledgeable and precise, and has worked so hard to help us re-establish our brand in what is a very competitive and saturated market. Since we began working together, we have received so many compliments on our new "look". We are being noticed by members and non-members alike, and our results-to-date confirm the success of our work so far. The Brogan team is on top of their game and it's been a great pleasure to work with them!


Jennifer Bleau
Vice President of Marketing