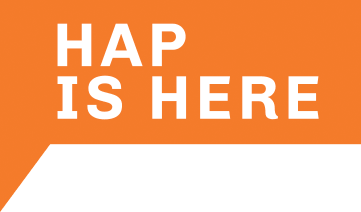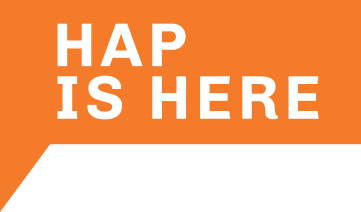 Connecting consumers to the right health plan.
If you could see all the people who have HAP and providers who accept HAP, and see the places and communities impacted by HAP's influence you'd be surprised. This sentiment was repeated and proven so often during Brogan's rigorous discovery process with HAP that it ultimately became the health plan's rallying cry: "HAP is Here."
Leading the way.
HAP is Here punctuates HAP's resonant value proposition—one of the leading integrated health systems in the region, driven and uniquely qualified to help Michigan communities and residents thrive. The double entendre infers local (convenience) and broad access (everywhere) and here when you need us (security), helping improve your quality of life.
Improving your health journey.
In this brand campaign, orange is the hero, punctuated in graphic, memorable and unexpected ways to show how HAP is all around you. HAP is Here is ubiquitous, deeply involved in the consumer healthcare journey. Most importantly, it connects health consumers to the care, convenience and clarity that they crave from a health plan.