Brogan has been working with the state's health department since the 1980s. Together we've confronted significant health challenges and opportunities—from addiction and affliction to prevention and community welfare. Our job is to avail Michiganders of the information and resources they need to live more healthy, safe, happy and productive lives. Below are some samples of our award-winning work.
Persuading parents to quit smoking for good.
Research shows that the number one motivator for people to quit smoking is the negative impact on the health of their children. So Brogan made children the stars of the show, illustrating how they're unwittingly smoking along with their parents. The campaign was instantly popular, picked up by multiple markets across the country—New York, Colorado and more.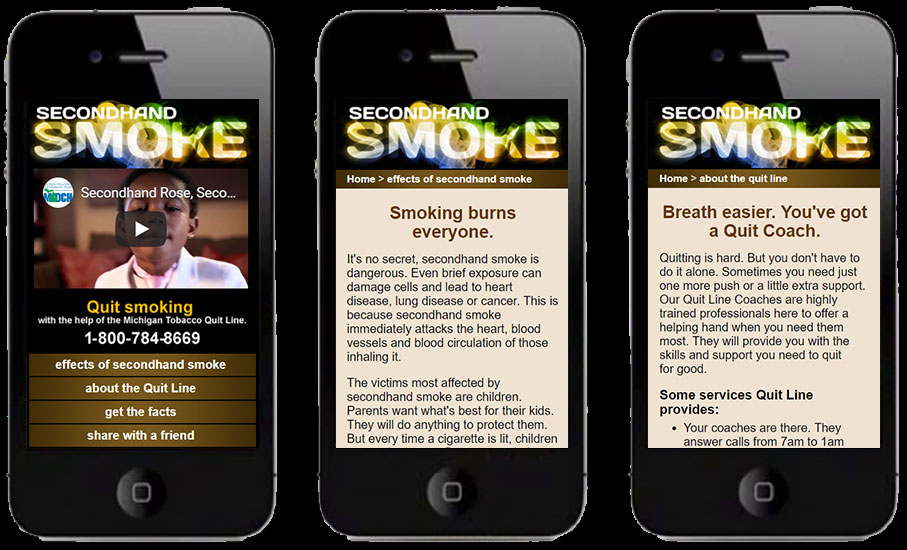 Losing becomes a winning strategy.
Teens don't consider recreational drugs like marijuana as dangerous and are unwilling to admit that it can lead to experimenting with other drugs. Per focus group research, they don't think it's unhealthy. Period.
To disrupt the narrative, Brogan developed a strategy that focused on loss—jobs, friends, futures. The campaign broke through, commanding attention about how drugs can have devastating long-term consequences.
Video views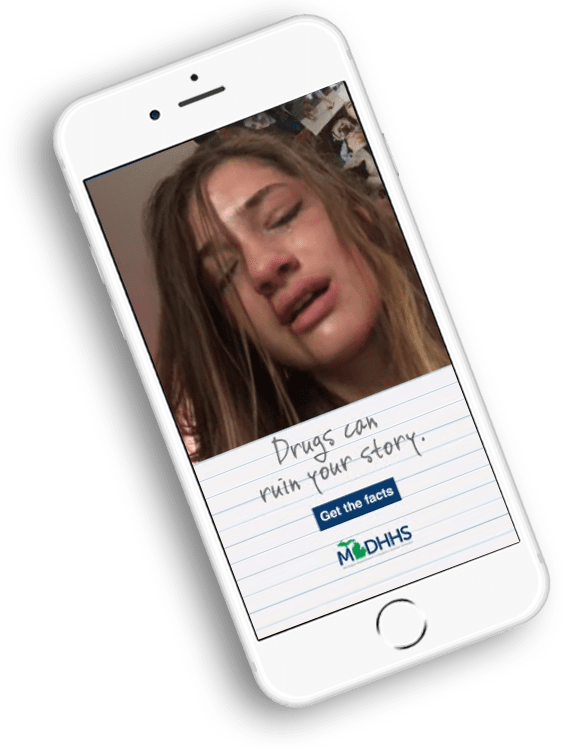 Getting more HIV-positive people the care they need.
MDHHS has extensive resources to assist HIV positive individuals, but few people were taking advantage. To learn why, we interviewed prospects and tested messaging strategies in assorted focus groups. Since the campaign launch number of patients receiving care climbed from 52% in 2011 to 64%.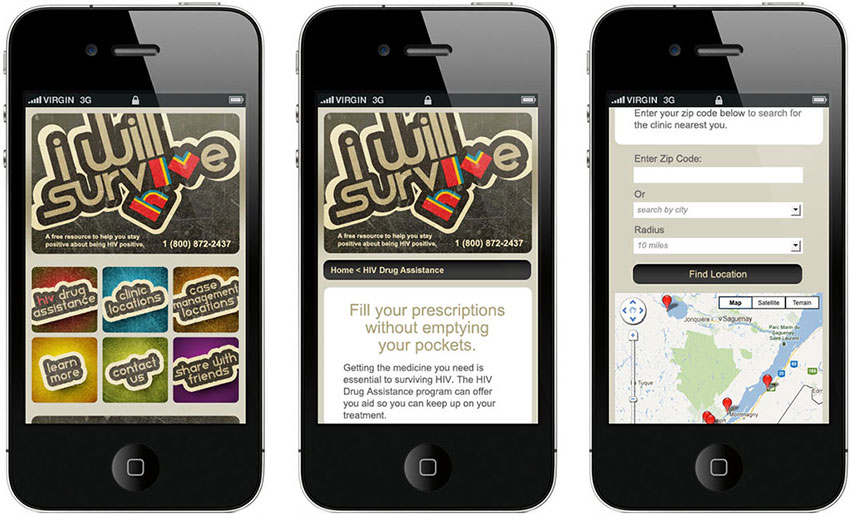 Improving the health and well-being of Michiganders.
When the state expanded Medicaid coverage we worked with MDHHS to get the word out to the newly eligible. We met our target audience where they're most willing and able to consider healthcare messaging. We exceeded our client's goals in weeks. Today more than 650,000 residents are enrolled in Healthy Michigan Plan.
Video views