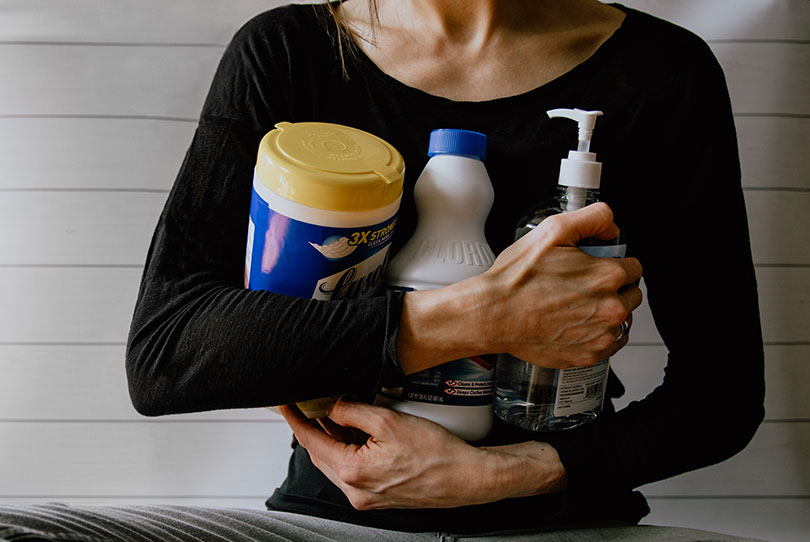 Viral Behavior
The coronavirus is changing consumer behavior in store and online. Somewhere between outbreak and pandemic, the coronavirus began messing with consumer behavior in the U.S. We're going out less and shopping online more. We're avoiding restaurants and cooking at home. And if Chinese consumers are any indication, our media habits are likely to change too. The self-quarantined and socially distanced will need to be entertained. Expect more video streaming, online gaming, social media consumption to be sure. TV viewing is even expected to pick up.
+ According to QuestMobile, daily time spent with mobile internet in China rose from 6.1 hours in early January to 6.8 hours during Lunar New Year. It rose even further to 7.3 hours after the holidays, when workers were placed in self-quarantine. Aside from increases in mobile internet usage, traditional media is getting a boost, too. Stats from Nielsen-CCData show that TV viewership grew after Lunar New Year—when there would normally be a dip.
+ Great parking spots are increasingly easier to come by. Nearly half (47.2%) of US internet users polled by Coresight Research last month said they are currently avoiding shopping centers and malls. If the outbreak worsens, roughly three-quarters (74.6%) said they will steer away from shopping centers altogether.
+ The same goes for stores in general. Some 32.7% of respondents said they were avoiding physical stores, and more than half said they'll avoid them if COVID-19 spreads. Older consumers are more likely to take these precautions—nearly nine in 10 of those over 45 said they will if coronavirus worsens—though significant numbers of younger consumers are bypassing brick-and-mortars as well.
+ Sales of consumer-packaged goods staples are surging. Surprisingly though, more consumers are stocking up the unexpected, like oat milk (which is surprisingly delish) rather than water. According to data from Nielsen, oat milk sales were up 305.5% in the week ending on February 22. (Seriously. Try it steamed in your coffee with honey or over cooked oatmeal for a double-double.)  In contrast, water sales were up just 5.1%—below dried beans, energy beverages and pretzels.
+ The pandemic is also prompting more consumers to use contactless payment methods, per eMarketer. In an apparent effort to avoid direct human contact, more people are paying by bar code scanner and sound-based payment systems like credit cards and debit cards or smartcards—also known as a chip card—by using radio frequency identification tech or near-field communication. This behavior may prove sticky post-pandemic as more consumers gain confidence in the payment method.
Viral Brands
The crisis of coronavirus: See how brands are trying to stop the spread. To date, the World Health Organization has identified more than 118,000 confirmed cases of the novel coronavirus COVID-19. And companies across the country (and undoubtedly, the world) are identifying ways to help stop the spread.
Corona: The unlikely victim of the coronavirus. In the simplest terms, coronaviruses are a large family of viruses, which can cause illness. According to the Centers for Disease Control and Prevention, cases have ranged from mild to severe symptoms (fever, cough and shortness of breath), and even death. It's an epidemic that has people across the world worried. And understandably so. However, it also has people confused, in a particularly concerning way. Because believe it or not, some people seem to think the coronavirus is being caused by Corona beer…