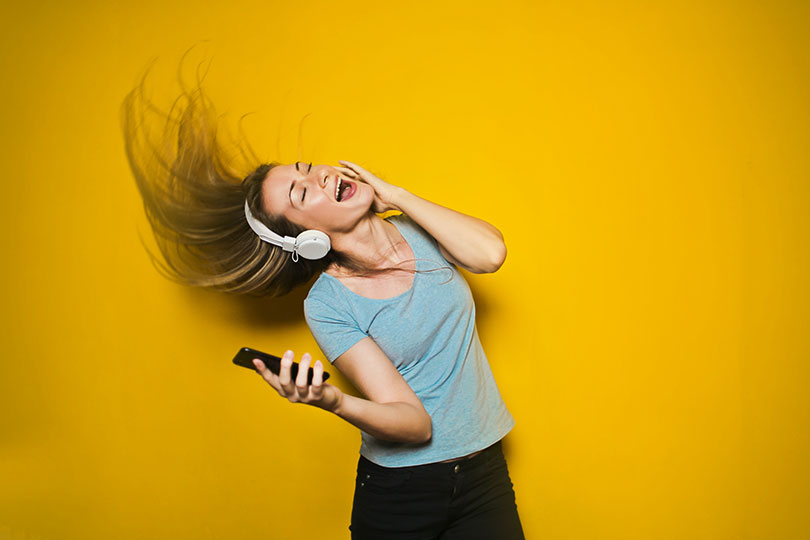 Streaming Fans
Consumers prefer to stream music rather than buy vinyl and CDs. Vinyl may be making a comeback, but its popularity is dwarfed by streaming platforms, according to the Recording Industry Association of America (AllAccess.com, 1 March 2019). The service accounted for 75% of music revenue in 2018. In fact, subscription-based music platforms now surpass digital downloads, CDs and vinyl combined.
+ Today's hottest music streaming platform is Spotify, which currently has 96 million subscribers. Apple Music is a distant second at 50 million paid and trial subscriptions (Fortune.com, 6 February 2019).
+Streaming has been good to the music industry. Overall sales have spiked 40% since streaming surpassed digital downloads as the dominant approach to consumer music consumption. Meanwhile, digital download sales are drifting below vinyl record and CD sales, with physical sales making up 12% of revenue, whereas digital downloads made up 11% (CNet.com, 28 February 2019).
Trader No-Nos
Trader Joe's pledges to change its packaging practices. Trader Joe's is a grocery shopper's favorite for unique and organic finds, but eco-conscious consumers have pressed the retailer to take better care of the planet. An online petition asking Trader Joe's to limit its packaging waste went viral, gaining about 100,000 signatures — and counting (SFGate.com, 14 December 2018).
+Trader Joe's has since announced several sustainable packaging initiatives to cut its packaging waste. Among them include swapping Styrofoam trays for recyclable PET1 trays, reducing plastic packaging, and using renewable materials for wrapping and card sleeves. The company made an official statement regarding its sustainability initiatives. "Taking into consideration our customer feedback and our desire to be great neighbors, we have been taking a careful look at our packaging and the opportunities that exist to make improvements, with respect to sustainability."
Suds Recovery
Cheers to fitness. It's common to toast a race with a cold brew, so why not an epic workout? Sufferfest Beer Company CEO and Founder Caitlin Landesberg began her quest to create the "Gatorade of beers" back in 2016. In an interview with BonAppetit.com she explained why. "It's so ingrained in our community to finish a workout with a commemorative pint," she said. "So I thought, 'If I'm going to have one at the end of the race, I may as well have one that's delicious and complements my needs as an athlete.'"
+ Designed with sea salts, electrolytes and other healthy ingredients, these brews first found popularity among beer-loving, athletic consumers (BonAppetit.com, 1 March 2019). Sufferfest now offers five different recovery beers that are popular among consumers and even pro athletes like skier Cody Townsend.
+Other companies have created and released "recovery beers" of their own, including Zelus Beer Company, Harpoon Brewery and Avery Brewing Co. These beers have a lower alcohol by volume (ABV). This has become one of the drink's selling points, as many craft beers are creeping toward the higher end of the ABV scale. The lower ABV allows consumers to enjoy the taste and social aspect of beer without getting intoxicated as quickly.